Aftermath Public Adjusters & Consulting, LLC in Fort Lauderdale
Aftermath Public Adjusters Fort Lauderdale is the best in the city. Keeping a house in good repair necessitates a significant amount of effort. When misfortune occurs on the property, having a home is ideal, but you'll need the assistance of a certified public adjuster to recover your losses. Even in the realm of insurance, companies aren't always on your side. A relevant public adjuster can benefit you in obtaining a fair settlement for the damage to your home. Aftermath Adjusters & Consulting, LLC in Fort Lauderdale can help you save time and money by repairing your home. Enlist the services of one of our experienced public adjusters to fight for the money you deserve. Our public adjusters in Fort Lauderdale work with you one-on-one to ensure that you are kept up to date at all times. A public adjuster is here to assist you whenever you require it.
If you own a home or business in Fort Lauderdale, it might be yours. If that's the case, you'll eventually require the help of a public adjuster. During the negotiation and examination of an insurance claim, these experts represent you, the policyholder. We've been collaborating for over 50 years and know what we're doing. We understand how inconvenient the claims procedure can be for property owners in Fort Lauderdale.
Having a public adjuster on your side when tragedy occurs can be extremely advantageous. From the initial inspection to gathering and giving your insurance company the papers necessary for an in-depth examination of your claim to developing a professional estimate, negotiating your claim, and attending all on-site inspections, we'll be there to help you every step of the way.
Extreme events such as flooding, wind, and fire can all create massive property damage. If you have a public adjuster on your side, you won't have to deal with your insurance company.
---
Wind & Hurricane Damage
Living in sunny Fort Lauderdale has many advantages, but one worrying about hurricanes isn't one of them. Hurricanes will, unfortunately, continue to cause problems for Florida property owners in the future. This is only one of the numerous advantages of being well-versed in the subject. Aftermath can assist you if your property has been damaged by wind or storms. Call Aftermath Adjusters & Consulting, LLC if your Fort Lauderdale property has been damaged by wind or storms. As a result, you will receive full compensation for your claim.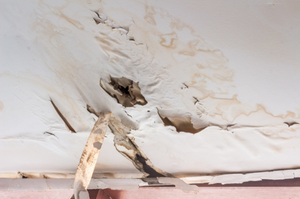 ---
Roof Leaks
Roof leak claim settlements are tough to come by unless a specific storm is involved. That is why you will require the assistance of Aftermath Adjusters & Consulting, LLC with your claim. If you employ us, we'll pursue the largest possible insurance payout.
Many policyholders are perplexed by the coverage and are unaware that they have a claim. For those who don't know, roof leaks can be caused by wind, tree/limb fall, and even lightning. In these circumstances, the repair is usually covered by the insurance company. Your insurance policy may cover the damage, regardless of how old your roof is.
---
Water Damage
The most prevalent cause of home insurance claims is water damage. This form of destruction is caused by the following factors:
Plumbing issues, such as burst pipes
Appliances that leak, such as a leaking AC condensation line, garbage disposals, ice makers, dishwashers, washing machines, and hot water heaters, to name a few.
Leaving the water faucets on
Pipes underground have burst.
And more
In just a few minutes, water can cause stains, mold, and structural damage. We can meticulously document your losses to ensure that you receive the most compensation possible.
---
Mold Damage
Mold isn't a covered hazard in general. Water damage that causes mold development, on the other hand, may be covered by insurance. Your mold damage claim may be covered if this is the case, and we can help you file it.
---
Fire and Smoke Damage
A fire, regardless of its size or severity, can have terrible consequences. It could also be hazardous to your health and safety.
Unfortunately, the city municipal governments become involved when there is fire or smoke damage. This can lead to issues that the majority of homeowners are unaware of.
---
Cast Iron Pipe Damage
A house built prior to 1974 will have cast iron pipes. Cast iron pipes have a short lifespan (25-30 years), therefore failure is a matter of "when" rather than "if."
Cast iron pipe failure can result in a number of issues in your home, including:
– Drainage system
– Bathtubs, toilets, bathroom and kitchen sinks are all backed up due to underground plumbing.
– Floors that have been damaged
– The foundation of a house
Your cast iron pipes may be failing if you notice septic odors, drainage downturns, bug swarms, groaning valves, or water damage. That is why Aftermath Adjusters & Consulting, LLC highly advises homeowners who bought their home before 1974 to call us for a free inspection. We can help you figure out if your cast iron pipes are corroding.
---
Why Call Aftermath Adjusters & Consulting, LLC in Fort Lauderdale
Rather than dealing with an insurance company, we can assist you in getting your house and life back in order.
Make sure your claim isn't being underpaid.
We can assist you even if your claim is denied.
Provide insurance companies with the documentation they require to ensure they have all they require to thoroughly investigate your claim.
Don't procrastinate any longer! It's time to contact one of our knowledgeable and professional public adjusters. Our one-on-one approach allows us to get to know each property owner, determine their individual needs, and then take the necessary steps to ensure that they get the compensation they deserve!