Port Saint Lucie Public Adjusters – Aftermath Adjusters & Consulting, LLC
For most homeowners, their property is the largest asset they own. If this is true for you, then you likely worked many years saving for the investment. Now that you have it, you do everything you can to take good care of it, which includes getting the right insurance coverage. We have helped many families receive the best best settlement for all major claims, and are the top-rated Port Saint Lucie Public Adjusters in Florida!
When living in Florida, however, even the most meticulous care cannot always protect your property, especially from the weather. So, when you experience damage, you expect your insurance to take care of what you couldn't. Unfortunately, having insurance coverage doesn't mean that customer service will be good. Nor does it mean that their response to a damage claim will be efficient. In fact, claims from a widespread weather event can be incredibly slow.
Insurance companies do not exist to pay claims. They exist to be profitable, so delaying, underpaying, and denying claims is one way to keep their profit margin. The hope is that policyholders will accept a lower payout just to be done with the claims process. At Aftermath Adjusters & Consulting, LLC, we help work hard so that our clients don't feel pressured to accept a poor settlement.
---
Port Saint Lucie Property Damage
If your Port Saint Lucie property sustained damage, get help immediately by contacting Aftermath Adjusters & Consulting, LLC. We are a Florida company with a proven record of customer satisfaction. When you work with our experts, we take care of everything from start to finish, allowing you to get back to living your life.
Let us manage your claims process and fight for your goals. We work hard to obtain the settlement you need and deserve.
---
Reasons for Insurance Claims
Although hurricanes and tropical storms cause damage to Florida property, there are many different things that can go wrong and result in costly damage. To recover from this damage, you'll need an adequate settlement from your insurance company. Working with a qualified Port Saint Lucie public adjuster will help you do just that as we provide the needed help throughout the claims process.
---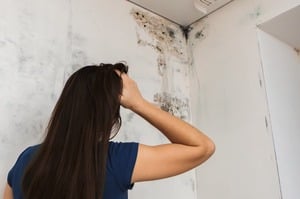 #1: Wind and Hurricane Damage
Port Saint Lucie is a beautiful city right on the water. However, this paradise is no stranger to wind and hurricane damage. In recent years, it has had a direct hit by Hurricane Frances, Jeanne, and Wilma, as well as been affected by dozens more.
If your Port Saint Lucie property suffered weather-related damage, contact Aftermath Adjusters & Consulting, LLC right away. Our professionals have the knowledge and expertise to get to work on your claim quickly and get you the compensation you deserve.
---
#2: Roof Leaks
If your property suffered a roof leak, you'll want the assistance of a public adjuster. That's because roof leak claims are difficult to get approved. Our professionals, however, understand insurance policies, what is covered and why, and how to prove the claim through appropriate documentation.
One mistake many homeowners make is assuming that the age of their roofs makes them ineligible. In many cases, your roof's age doesn't matter. Call us today and let us help you with your claim.
---
#3: Water Damage
Water damage is one of the most common types of claims. This type of damage can be devastating because it can happen quickly. Even slow leaks, though, can cause considerable issues.
Water damage from things like burst pipes, dripping faucets, and leaky appliances needs to be addressed quickly. Otherwise, the damage from stains, mildew, and structural problems only grows greater.
Reach out to us as soon as you detect water damage so we can schedule an inspection. We'll document your damages, start your claim, and help you get the settlement you need.
---
#4: Mold & Mildew Damage
Oftentimes, mold damage is not covered by your homeowner's insurance. However, if it is due to another covered event, such as a water leak, then it may be. A professional public adjuster can help you determine the cause of your mold, and if it is covered, help you file a claim.
Our expert team at Aftermath Adjusters & Consulting, LLC can help. We know the documentation needed and will submit all the necessary reports. Let us help you take care of the expensive mold remediation process by getting you the settlement you deserve. We have helped many clients with extensive mold damage claims and have been regarded as the top-rated Port Saint Lucie Public Adjusters.
---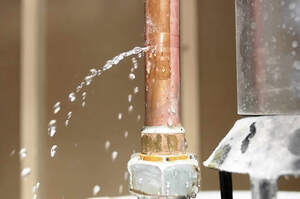 #5: Fire and Smoke Damage
Fires are so destructive because they move quickly, destroying everything in their path. And what the fire doesn't destroy, the accompanying smoke will ruin.
That's why it is important to have all the necessary documents needed to file a claim. If you experience a fire, be sure to contact the Port Saint Lucie fire department. Their report will be a key piece of documentation needed for your claim.
---
#6: Cast Iron Pipe Damage
In 1959, the first bridge over the St Lucie River opened, allowing for the population of Port Saint Lucie to grow. However, in those first two decades, homes built in the area were likely built using cast iron pipes for plumbing. This material is no longer used because builders learned that it deteriorates, causing extensive problems for homeowners.
If your home was built prior to 1974, you may have cast iron plumbing. This can cause issues such as gurgling pipes, backed up sinks, slow drains, insect infestations, four odors, buckling floors, and even foundation issues.
We recommend letting a qualified public adjuster conduct a free home assessment. Aftermath Adjusters & Consulting, LLC can determine if you have cast iron pipes, the issues you have due to the pipes, and next steps to take to avoid further damage.
---
Why Call Aftermath Adjusters & Consulting, LLC in Port Saint Lucie
Having an expert on your side is always a good thing, especially when dealing with Port Saint Lucie property damage and the resulting insurance claims. Our team can help you:
– Manage all aspects of the claims process
– Address claims that have been underpaid or denied
– Negotiate a full settlement
We have the skills needed to work with your insurance company. We know what they need, we understand construction, and we understand how to get the settlements our clients need. We have helped many clients and are the best-rated Port Saint Lucie Public Adjusters.
Reach out to us today and schedule an appointment. Let our Port Saint Lucie team help you get your life back by working tirelessly for you.