Brevard County Public Adjusters – Aftermath Adjusters & Consulting, LLC
Our Brevard County public adjusters are known for helping property owners with property damage. We understand how frustrating, disappointing, and fearful such damages can be, and how overwhelming it feels to handle an insurance claim.
We know that you are aware that having the right insurance coverage for your Florida property is important. However, even with a great insurance company, the insurance claims process isn't necessarily easy.
As professional adjusters, we've seen how insurance companies use tactics to delay, minimize payments, and deny claims. It's one of the ways an insurance company continues to make money during a disaster. You can't really blame them for limiting payouts if they can find a way to do so.
At Aftermath Adjusters & Consulting, LLC, we understand these insurance company tactics and know how to deal with them. We use our five decades of combined experience to help our clients submit the right forms and paperwork, answer questions posed by the insurance company, and negotiate to get our clients what they deserve. That's the value of having a public adjuster on your side during the claims process.
---
Help Renegotiating Claims
Don't despair if you've had a claim denial or an underpaid claim. Instead, take immediate action. If you live in Brevard County, contact Aftermath Adjusters & Consulting, LLC right away. Our team has dealt with similar issues in Brevard County, and we have a strong reputation to prove it.
Don't deal with a renegotiation on your own. Instead, let us help you. We know how to deal with complex insurance claims. We'll leverage our expertise to make sure you get the settlement you need and deserve to restore your home. That will leave you the time to get back to your life, family, and everything that brings you joy.
---
Complicated Insurance Claims
It is impossible to know when a disaster will strike. However, property owners are very likely to see a disaster at some point during their ownership. This is particularly true for Florida residents dealing with tropical storms and hurricanes. These storms can be very dangerous and cause considerable damage from wind, rain, and flooding. Although you may have good insurance, the claims that go along with such disasters are time-consuming and complicated.
That's why you should have someone on your side to help you get the settlement you need for the repairs to your property. That's the value a skilled public adjuster brings to the table.
As experts in the field, they can help you complete the paperwork, conduct inspections, make estimates for repairs, and even negotiate a settlement with the insurance company. With a public adjuster, you can know that the claims process is being managed properly.
---
Hurricanes and Wind Damage Properties
Those who have made Florida their home, love living in the "Sunshine State." However, those living in Brevard County have to worry about hurricanes and tropical storms. This area is in a very high-risk hurricane zone. In fact, nearly 100 hurricanes have been recorded in the county since 1930. That's an average of over one hurricane per year. These hurricanes leave homeowners with expensive repairs and the need for a comprehensive settlement from their insurance company.
If your Brevard County property has sustained damage, let the Aftermath Adjusters & Consulting, LLC professionals help. Contact us right away and let us help you get the payout you deserve.
---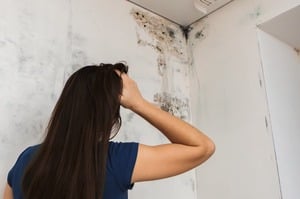 Roof Damage Is a Difficult Claim
A roof damage claim can be difficult because not all causes of damage are covered by insurance. Even those that are covered, like damage caused by a storm, are not easy to settle. You may even think you don't have a claim because of the age of your roof, but that is not true if the damage is due to a storm.
To be sure you get the payout needed, consider working with a reputable public adjuster. At Aftermath Adjusters & Consulting, LLC, we can inspect the damage, determine the cause, and get a claim started. Let us help you get a settlement to make the needed repairs.
---

Water Damage is Common But Not Easy
Water doesn't seem harmful, but when it comes to your home, it can be very damaging. Water damage occurs when a faucet leaks, a pipe bursts, or an appliance isn't working correctly. The damage when this happens can be astronomical – especially if the damage goes unnoticed.
Time is of the essence when dealing with water issues. That's why you should hire a public adjuster quickly. They will inspect your property to find all the damages, file the claim with the appropriate documentation, and help you stop further damage until the remediation process can begin.
---
Mold Damage May Not Be Covered
Mold is not something those in Florida want to see. That's because mold damage is costly, potentially hazardous to your health, and often not covered by insurance.
Why you have mold will determine whether it is covered or not. For instance, if the mold is due to a covered water leak or flood, then you may have a covered claim. However, the only real way to know is to hire experienced professionals, like those at Aftermath Adjusters & Consulting, LLC. They can help you identify the cause of your mold and then get the claims process started. Because of their expertise, they will avoid incomplete and inaccurate reporting, which will lead to a full payout for you.
---
Fire and Smoke Damage are Costly
No one wants to experience a fire. Everything in its path can be ruined by the fire, the smoke, or the chemicals used to put out the flames. Unfortunately, if you don't have the right forms, you may find it difficult to file a claim to cover the damages.
Call the Brevard County Fire Department if you have a fire, no matter how small. The report generated by the fire department will be key to filing a successful claim with your insurance company.
---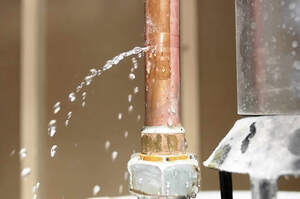 Cast Iron Pipe Damage is Hidden
Brevard County has been inhabited since the 16th century by European settlers, with many of the homes dating back to the mid-1900s. Unfortunately, homes built before 1974 were often constructed using cast iron pipes. Because these pipes don't last more than 25 to 30 years, these homes are now experiencing problems.
Those with cast iron pipe issues may notice such things as gurgling pipes, backed-up drains, sewage odors, insect infestations, and even flooring and structural issues. That's why, if you own an older home, you should hire a qualified public adjuster to help you determine the state of your pipes, file a claim, and help you with repair estimates.
This is true even if you aren't experiencing problems. Be sure to have all homes built before 1974 inspected to determine if the home has cast iron pipes and/or damage from those pipes.
Aftermath Adjusters & Consulting, LLC in Brevard County understand cast iron pipe damage. Let us inspect your home today.
---
Aftermath Adjusters & Consulting, LLC in Brevard County Is Ready to Help
We use professionals every day when we don't have the experience or time to do it ourselves. That's why we hire dry cleaners, plumbers, and even taxi drivers. It makes no sense not to hire a professional for something as important as an insurance claim.
We have been a top-rated Brevard County public adjuster company for years and are known for helping our clients get the highest possible settlements on their claims. That's the value we bring to the process.
We understand the deadlines used to deny claims. We comprehend the documents and paperwork needed to prove a claim. We are familiar with the tactics used by insurance companies to deny a claim. And we will use this information to help Brevard County property owners fight for a full settlement.