Vero Beach Public Adjusters – Aftermath Adjusters & Consulting, LLC
Purchasing a home or business is a big deal. Property owners work hard to get to this point in their life and take pride in their success. If you own a property, you understand its importance and likely devote a lot of time, money, and energy to keep it well-maintained.
However, even the best maintenance program cannot fully protect your property from damage, especially when that property is located in Florida. In this beautiful, sunny state, you have to worry about devastating storms that can wreak havoc along with other disasters. The damage from such events can be quite costly, which is why you have insurance coverage.
Unfortunately, even having the best insurance coverage doesn't guarantee any hassles when you have to file an insurance claim. That's because insurance companies exist to make money – and paying out claims is not a good way to be profitable. Therefore, even great insurance companies try to limit their claims with underpayments and denials. And because dealing with insurance claims is so overwhelming, many property owners simply give up and move on without getting a full settlement.
---
More About Insurance Claims
Vero Beach residents who have experienced property damage need to reach out to our team right away. We have Florida roots and a strong reputation for providing high-quality customer service. Our aim is to provide satisfaction with our services and the highest possible settlement based on your damage and insurance policy.
When you hire Aftermath Adjusters & Consulting, LLC, you can get back to focusing on your family, your business, and the things that make you happy – while we deal with the claims process. Of course, we will keep you up-to-date at all times, but you won't have the hassles associated with going it alone.
Let us represent you and negotiate a fair settlement that covers your losses – while you get back to the business of living your life.
---
Issues With Insurance Claims
There are many things that can happen to damaged Florida property. No matter how hard you work to protect your property, it isn't always possible to do so. Let's face it – you can't control the weather.
This area is known for its storms that bring damaging winds, rain, and flooding. The repair costs for these damages can be astronomical. This is why property owners rely on their insurance company to settle the claim, allowing them to return to normal. What do you do when this doesn't happen?
You should engage a reputable, experienced public adjuster. Studies show that doing so positively impacts the amount of a settlement. Plus, they are there to help you manage the difficult process. It's a win-win scenario.
---
Damage from Wind and Hurricanes
Vero Beach is beautiful and vibrant, and those who live here love to call it home. However, anyone living in the area understands that it is prone to storms. According to the data, the area is hit or brushed by a tropical storm or hurricane every 2.5 years. That leaves residents dealing with potential damage from winds, rain, and flooding.
If you have experienced property damage, please reach out to the Aftermath Adjusters & Consulting, LLC professionals. We will work to help you navigate your insurance claim and get you the settlement you need and deserve.
---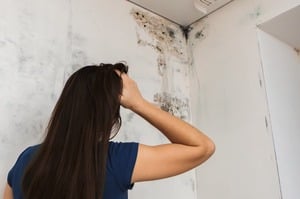 Damage from Roof Leak
Although very common, roof leak insurance claims can be difficult to settle. That's because some roof leaks are covered while others are not. Working with a public adjuster can help you determine the cause of the leak and then provide then needed proof showing that cause.
In addition, our Aftermath Adjusters & Consulting, LLC team can:
– Review your policy to help you determine your coverage
– Inspect your roof to identify leakage issues
One thing to keep in mind is that the age of your roof is not a factor when determining a settlement. If your roof leak is covered due to storm damage, the age is irrelevant.
---

Damage from Water
Although water doesn't seem to be very harmful, it can be very damaging to property. In fact, most insurance claims are the result of water damage. This can happen due to:
– Burst pipes
– Leaky faucets
– Malfunctioning appliances
– And more
A home or business with water damage deals with stains, mildew, and even structural issues, which is why water damage should be addressed immediately.
If you have water damage, contact our Vero Beach public adjusters at Aftermath Adjusters & Consulting, LLC to schedule an inspection and determine the extent of your damage. This information will be crucial for getting you the settlement you need to restore your home.
---
Damage from Mold
Unfortunately, mold damage is often an uncovered expense. However, that is not always the case. Hiring a public adjuster is a good way to determine whether your mold is due to a covered event like a covered water leak.
However, even when a covered damage, providing the right documentation is crucial. Without it, your claim is likely to be denied. Let the professionals at Aftermath Adjusters & Consulting, LLC help. We will handle all the paperwork and keep up with the entire process from start to finish. Hiring a public adjuster will help increase your chances of getting a full settlement for your mold damage.
---
Damage from Fire and Smoke
Fire, and the smoke that accompanies fire, is destructive. The damage from this type of event can devastate a property.
However, many fire claims are denied for one simple reason – the lack of a fire report. If you have a fire, call the Vero Beach Fire Department right away – even if you can put out the fire yourself. You'll need the paperwork they provide to keep the claims process moving smoothly.
---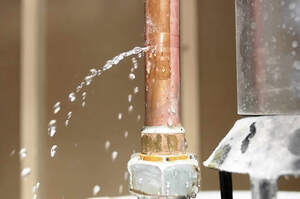 Damage from Cast Iron Pipe
The town of Vero was chartered on June 13, 1919 and became Vero Beach in 1925. The following years included quite a bit of development. Unfortunately, homes constructed before 1974 were likely built using cast iron pipes. These pipes are known to decay and cause plumbing, drainage, and structural issues.
If you own a property built prior to 1974, contact Aftermath Adjusters & Consulting, LLC. Our free home assessment will identify the existence of cast-iron pipes and help you determine the next steps to keep issues from arising. This is even more important if you are already noticing the signs of cast iron pipe damage, such as sewer odors, gurgling pipes, slow drains, or insect infestations. Contact Aftermath Adjusters & Consulting, LLC in Vero Beach to help you identify damages and submit your claims.
---
Why Call Aftermath Adjusters & Consulting, LLC in Vero Beach?
Remember, your goal and the insurance company's goal are not the same. They want to settle for the least amount possible. You want a settlement that properly addresses the damage to your property.
Our expert team of public adjusters can help you meet your goals and get you the payout you deserve. We help you from start to finish and can even help you renegotiate a settlement or appeal a denial.
Because we understand both the construction and insurance industries, we can use our experience to help you with your claim. Let us use our expertise and knowledge about what your insurance company needs to see help you get the settlement you need.
We'll be there on your behalf doing what we know how to do – work with insurance companies on claim settlements. That will free up your time to do what you know how to do – live your best life.
Let us fight on your behalf. Call us today for a free consultation and learn how we can help.