How a Public Adjuster Can Help with Your Fire Damage Claim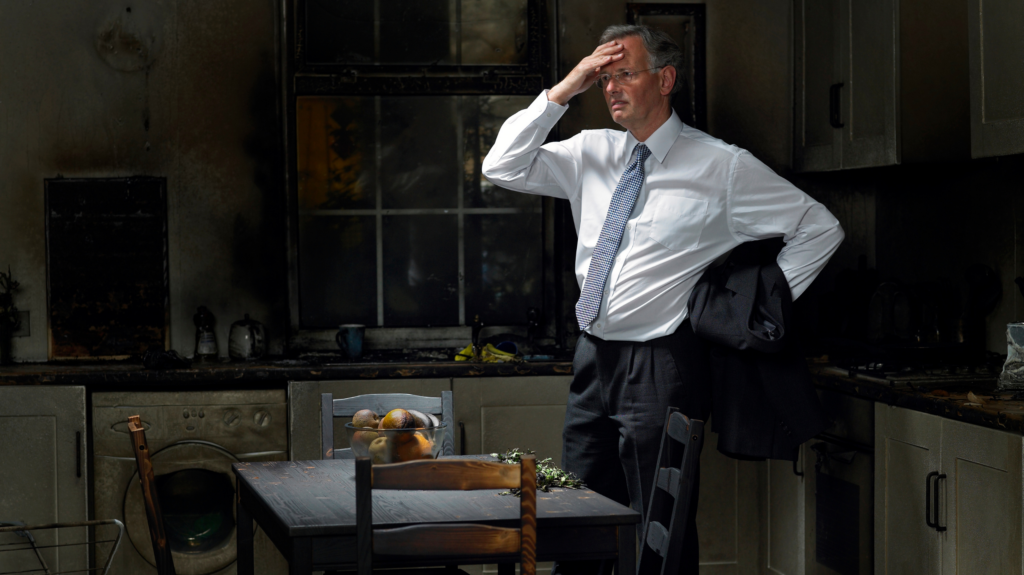 Experiencing a fire is stressful. Often, everything you own and cherish is gone or damaged; either destroyed by the fire itself or the smoke and the water used to extinguish the fire.
Depending upon the source of the fire, its severity, and how quickly emergency services respond, the damage it causes can be considerable. Walls, floors, and roofs can be ruined, personal property and furniture destroyed and the structure of your home or business compromised. Even the smallest fires can cause major damage and the cost to repair your home or business and replace your personal belongings can be significant.
Depending on the extent of damage, the fire claim process takes time, and not knowing the ins and outs can make this already sensitive situation even more upsetting. Let Aftermath's public adjusters help with your fire damage claim.
Why You Should Work With a Public Adjuster If You Have Had a Fire

Suffering a fire is an emotional event. Therefore, managing your claim on your own can be more difficult. Determining if your property is even repairable can be complicated. The insurance company's goal is to minimize the amount you collect on your claim. Having a public adjuster ensures your claim is properly investigated and that you receive the best possible settlement under your insurance policy.
The claims process is complex. Fire claims, however, are even more involved as there are many moving parts. Knowing what your policy does and does not cover can be hard to understand.
That being said, there are usually multiple inspections from insurance company adjusters, fire investigators and experts, engineers, etc. Hiring a public adjuster makes sure someone is there to represent you. We know the intricacies of the process and know how to coordinate with all parties to make sure all goes as smoothly, and quickly, as possible. Hiring a public adjuster can help you overcome any obstacles that the insurance company may put in your path.
Fire claims also entail extensive paperwork and having a public adjuster ensures that your claim is properly documented. Public Adjusters, like those at Aftermath, aid in gathering all necessary reports, coordinating inspections, taking inventory of all damaged or lost personal property, preparing a detailed broken down estimate of your structural damages, correctly presenting your claim to the insurance company and negotiating a fair settlement on your behalf.
Aftermath Public Adjusters Can Help You
Having an expert who represents your best interest is crucial. At Aftermath Adjusters and Consulting, we have well over 50 years of combined experience and know how to work with your insurance company to get you the settlement you deserve. Our adjusters are well-versed in identifying all fire damage, even that not visible to the naked eye.
Let us oversee the process. We have the time, knowledge and experience to take all of the technical and time-consuming work off your hands. We are committed to getting you the compensation you are entitled to in order to return your home or business to its pre-fire condition.
Contact Aftermath Public Adjusters Today
In Florida, our name, Aftermath Public Adjusters, is synonymous with high-quality client service. We have proven to be incredibly effective in helping our clients successfully submit and negotiate their fire-related property insurance claims. While we will manage the entire process on your behalf, we always keep you informed of what is happening. From beginning to end, we are on your side.
If your property has been damaged as the result of a fire, contact us immediately. Our professionals are ready to begin work today to help with your fire damage claim and get you the settlement you need and deserve.
CONTACT US
Enter your contact information below for your FREE no obligation property inspection and claim damage review.