Lee County Public Adjusters – Aftermath Adjusters & Consulting, LLC
Property owners spend a lot of time, money, and energy maintaining their properties. When disaster strikes, they want the help of a reputable Lee County public adjuster to handle their claims. We are the most experienced Lee County Public Adjusters.
Although insurance policyholders assume that insurance companies are on their side, they often are not. They are a business intent on making money. Paying out claims does not help them make a profit. A public adjuster, on the other hand, works for you to help you obtain a fair settlement for the damage to your home.
In Lee County, Aftermath Adjusters & Consulting, LLC will help you save time and effort. Our professional, licensed public adjusters work hard to ensure that you get the settlement you deserve. They do this by working with each client one-on-one, keeping clients informed during the entire process, and working tirelessly on your behalf.
If you own a home or business in Lee County that has suffered damage, consider hiring a public adjuster. They will help you detail the damage, determine the costs of repair and replacement, submit the claim, and lobby on your behalf during the negotiation process. We will be by your side throughout the entire process. By doing so, you will get the compensation you are rightfully owed.
Remember, public adjusters represent the policyholder, not the insurance company. They look at the claim from the point of view of the property owner and what they need to restore the property.
Let Aftermath Adjusters & Consulting, LLC use our 50+ years of combined experience to represent you. Because we know what we are doing, we don't get bogged down in the claims process, forget deadlines, or become discouraged. It is our pleasure to serve property owners in Lee County and help them with the arduous process.
---
All Types of Insurance Claims
Whether your property is damaged in a natural catastrophe such as flooding, high winds, and severe storms, or suffers damage from a fire or water leak, we have the experience to help. By having a public adjuster on your side, you won't have to deal with the insurance company alone.
---
Damage from Wind & Hurricanes
Located along the Gulf, there are many perks to living in Lee County including beaches, parks, and even spring training for major league baseball teams. However, Lee County is also known for hurricanes, such as Hurricanes Charley, Irma, and Ian. Such storms cause challenges for property owners here and throughout Florida.
If the wind from a hurricane or tropical storm has damaged your property in Lee County, then Aftermath Adjusters & Consulting, LLC can help. Contact us right away and let us fight to get the full compensation for your insurance claim.
---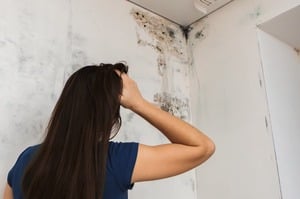 Damage from Roof Leaks
Getting an insurance company to accept and pay for a roof leak claim is tricky because many roof leak claims are not covered by insurance. However, if a storm caused the damage, then you have a claim. Proving that claim can still be difficult. That's why you'll want Aftermath Adjusters & Consulting, LLC to assist you with your claim.
Because homeowners are confused about their coverage, they often are unaware that a claim exists. They may have been told that the age of the roof is a factor in the claim; however, if the damage is due to a storm, this is not true. Let us help you determine if your roof leak is due to wind, trees and limbs, or lightning. If it is, you have a claim and the damage should be covered by your policy.
---
Damage from Water Leaks
The leading cause of insurance claims is water leaks. These claims often occur because of:
– Problems with the plumbing – ruptured pipes, overflowed tub or toilet, dripping faucets, etc
– Leaky appliances – trash disposals, dishwashers, washing machines, hot water heaters, etc
– Ruptured lines – air conditioner condensation lines, ice maker water lines, etc
– Underground pipes – burst, corroded, etc
It doesn't take long for water to cause damage. This damage can be as small as stains and mildew or as great as structural damage. Let us help you document your losses, even those unseen to the naked eye, to ensure you receive the most compensation possible.
---
Damage from Mold
In most cases, mold damage is not covered by your homeowner's policy. However, mold due to a covered water leak is covered by insurance. Call us to inspect the damage, determine its cause, and submit a mold damage claim.
---
Damage from Fire and Smoke
Fire, whether it is big or small, causes a lot of damage due to the flames and the smoke. It can even be a safety and health risk. However, many homeowners have trouble settling their fire damage claim because they fail to do the most important thing – get a report.
If you have a fire or smoke damage in Lee County, you must notify the fire department so they can issue a report. This report is crucial when filing a claim even if you were able to put out the flames on your own.
---
Damage from Cast Iron Pipes
Following the building of the Tamiami Trail Bridge across the Caloosahatchee River in 1924, Lee County experienced a real estate boom. These homes and subsequent homes built through 1974 were likely constructed using cast iron pipes. Unfortunately, homes that still have these pipes are likely experiencing damage since cast iron pipes don't last much beyond 20 years.
How do you know if you have cast iron pipe issues? You'll notice things such as:
– Slow drains
– Backed-up bathtubs, sinks, and toilets
– Gurgling sounds
– Sewage odors
– Insect infestations
– Water damage
– Foundation issues
– Flooring damage
Because these problems can cause severe damage, Aftermath Adjusters & Consulting highly recommends that homeowners who own homes built before 1974 contact us for a free home assessment. We can help you determine if you have cast iron pipes if they are problematic and the next steps to take to avoid more damage.
---
Why Call Aftermath Adjusters & Consulting, LLC in Lee County
There are many reasons to call Aftermath Adjusters & Consulting, LLC. These include:
– You don't have the expertise to deal with the claims process
– You don't have the time to deal with the claims process
– You don't understand why your claim has been denied or is not enough to make needed repairs
– You don't know how to renegotiate a denied claim
– You don't know what paperwork is needed to verify your claim
If any of these scenarios describes you and your property claim, it's time to chat with one of our skilled public adjusters. We work personally with homeowners to determine what they need and then we get to work to make sure they get the payout they deserve.