Aftermath Adjusters & Consulting, LLC in Seminole County
Property owners understand that maintaining a home takes a lot of effort. Smart homeowners work to get the best possible insurance, but when disaster strikes, they may find that their insurance company isn't as good as they had hoped. That's because insurance companies exist to make money and making claim payments cuts into their profit.
Hiring a reliable public adjuster can make all the difference. A skilled public adjuster knows how to get you the settlement you need to make full repairs to your home. Aftermath Adjusters & Consulting, LLC can save you time and money for your Seminole County property that has experienced damage. Our licensed public adjusters will be your advocate so you can get a full settlement.
What makes us different? Our Seminole County public adjusters have five decades of combined experience and work with homeowners one-on-one. You'll stay updated throughout the entire process, and we will be there every step of the way – from the initial inspection to filling out and filing claims documents to negotiating your claim. That's because we understand how difficult the claims process can be for Seminole County property owners.
If you own property in Seminole County, the likelihood is that you'll eventually need the help of a public adjuster. Public adjusters are licensed, qualified professionals that represent the policyholder rather than the insurance company. Because of this, we fight for the homeowner to receive the highest possible payout.
The truth is that disasters happen. When they do, you'll want a public adjuster on your side.
---
Wind and Hurricane Damage
Residents love living in sunny Seminole County. They enjoy the zoo and botanical gardens, Little Big Econ State Forest, and the Econlockhatchee River – unless a hurricane is on the way.
Unfortunately, if you live in Seminole County Florida, you have to deal with hurricanes. Even without a direct hit, hurricanes, like Hurricane Ian, can cause significant damage from wind and flooding. It makes sense to prepare.
If you have suffered hurricane damage in Seminole County, Aftermath Adjusters & Consulting can help. Let us work with you to get you the highest possible settlement for your claim.
---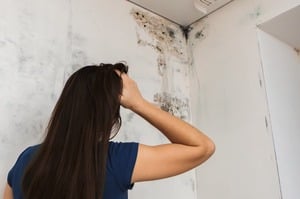 Roof Leak Damage
Damage from leaking roofs is often not covered by standard homeowners' policies. However, if the leak is due to a storm, then most policies cover the damage. The problem is proving the damage is due to a storm.
Additionally, many policyholders don't understand that they can file a claim. They believe that roof leaks are never covered even if damaged by wind, limbs and trees, or lightning. They also believe that older roofs don't qualify even if damaged in a storm. However, they are wrong.
That's why you need Aftermath Adjusters & Consulting, LLC to help with the claim. We understand how to get you the payout you deserve.
---

Water Leak Damage
The most common homeowners insurance claim is a water damage claim. Water damage occurs when:
– Pipes break
– Appliances leak
– Water lines rupture
– Faucets run or drip
– And more
The damage from water can be stains, mold, and structural damage. Unfortunately, such damage can happen within minutes and can be costly to remediate. Call us to help you get the compensation you need to repair your home.
---
Mold Damage
Did you know that mold damage is often not covered by your homeowner's insurance? However, if the mold is due to covered water damage, then it is covered. Let us help you document your mold claim so you can begin the remediation process.
---
Smoke and Fire Damage
Smoke and fire damage can be devastating to your property and dangerous to your health. Although fires are covered by insurance, many claims get denied because of missing reports.
It's important that you contact the Seminole County fire department if your property suffers fire and smoke damage. Their report will be instrumental in moving your claim forward.
---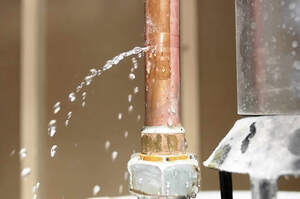 Cast Iron Pipe Damage
Seminole County was created in 1913 and began growing in earnest in the 60s and 70s. Unfortunately, homes built before 1974 often contain cast iron plumbing, and these pipes last only 25 to 30 years. Once they start disintegrating, homeowners begin to experience problems, such as:
– Poor drainage
– Toilet, sink, and tub backups
– Sewage odors
– Insect issues
– Gurgling pipes
– Damaged floors
– Foundation issues
Aftermath Adjusters & Consulting, LLC offers a free home inspection for homes built before 1974. We will determine if you have cast iron pipes and the next steps if you do.
---
Why Call Aftermath Adjusters & Consulting, LLC in Hillsborough County
There are many reasons to consider contacting Aftermath Adjusters & Consulting, LLC. Here are just a few:
– Spend time with your family instead of hassling with your insurance company over the damage claim
– Get a full settlement instead of one that comes back underpaid or denied
– Allow someone else to deal with all the needed documentation
Call today to speak with one of our qualified, experienced public adjusters. We will work with you one-on-one to determine your specific needs. Then, we will take the needed steps to get you the compensation you deserve.