Okeechobee County Public Adjusters – Aftermath Adjusters & Consulting, LLC
An insurance damage claim is not easy. It starts with determining the damage and the cost for repairs, requires specific forms, and then negotiation for settlement. This can be challenging for most homeowners because, not only do they not understand the process, but they are dealing with high emotions.
When filing an insurance damage claim, homeowners are dealing with damage to their most expensive investment. Plus, they are working with an insurance company that wants to pay out as little as possible, making them worry that they won't have enough money to fully restore their home.
Add to all this one fact: Most homeowners have to fight to get a full settlement because insurance companies actively work to deny or underpay claims. Otherwise, they will lose money. At Aftermath Adjusters & Consulting, LLC, we know this happens – and our Okeechobee County team has helped members of your community get the compensation they deserve. If your Okeechobee County property suffered damage, give us a call, and let us help you with your claim. We will use our five decades of combined professional experience to determine damages, file the claim, and negotiate with your insurance company for a successful outcome.
---
Wind and Hurricane Damage Claims Are Complex
If you are a Florida homeowner, then you know that you live in a hurricane zone. Unfortunately, Okeechobee County has dealt with many hurricanes and most recently, the devastation of Hurricane Ian. Even without a direct hit, Okeechobee County residents understand that hurricanes and tropical storms can cause tremendous damage.
Homeowners need their insurance company to pay fully and quickly. In order for this to happen, you'll want to hire a public adjuster to help you with your claim. Call Aftermath Adjusters & Consulting, LLC today.
---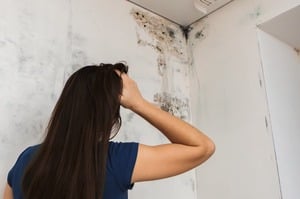 Roof Damage Impacts Your Entire Property
All it takes is one missing shingle to cause extensive damage. But, is the damage covered by your insurance policy? It depends on the cause of the damage. If your roof is leaking due to a storm, whether from trees, limbs, wind, or lightning, then the damage is likely to be covered.
You'll want to hire a public adjuster to help you determine the cause.
Our Okeechobee County Aftermath Adjusters & Consulting, LLC team helps clients get a fair roof leak settlement regardless of the age of their roof.
---

Water Leaks are Damaging
Water may seem rather harmless until it begins leaking in your home. When this happens, you can experience significant damage. Unless you address the issue quickly, the damage grows quickly. Damages include stains, mold, mildew, and even structural damage.
Our team knows just how to handle water damage claims. Call Aftermath Adjusters & Consulting, LLC right away. We can determine the extent of your damage, document these damages, and help you file a claim so you can begin the restoration process.
---
Mold Damage Impacts Your Property
Homeowners often panic when they hear the word "mold." That's because mold remediation can be costly and is often not covered by your insurance policy. However, if the mold is due to a covered event, then the mold will be covered, too. Unfortunately, proving this can be difficult.
Our Okeechobee County team can inspect your property to determine the cause of the mold. Then we will help you prepare your claim and get you the compensation you need to restore your home.
---
Fire and Smoke Damage Compensation
If you experience fire and smoke damage, you'll expect your insurance company to cover the damages. However, many fire and smoke claims get denied because they lack the proper report.
That's why it is important to contact the Okeechobee County fire department. They will provide you with the proper reports that make filing a fire and smoke damage claim easier.
---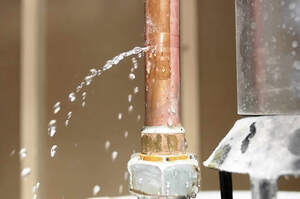 Cast Iron Pipe Damage
Sarasota County was formed in 1917. As with many areas in Florida, the area experienced a lot of growth in the 60s and 70s. Unfortunately, homes built during this time were built using cast iron pipes. Today, these pipes are experiencing decay, which leads to problems for homeowners.
If your home was built before 1974, contact us for a free inspection. We can help you determine if your home has cast iron pipes, what condition they are in, and what you need to do to stop any further damage.
---
Aftermath Adjusters & Consulting, LLC: Our Okeechobee County Public Adjusters Team is Ready to Work for You
As a homeowner, you have likely hired qualified professionals to help you with your home. You do this because they have the expertise and skills you do not have. The same is true when it comes to hiring a public adjuster. Doing so can mean the difference between getting a full settlement and getting a settlement that doesn't cover the cost of repairs.
Let us use our knowledge of both insurance and construction to effectively file your claim. Our Okeechobee County team at Aftermath Adjusters & Consulting, LLC are the best-rated Okeechobee County public adjusters. Call us today to handle your claim and let us fight for you.