How a Public Adjuster Can Help with Mold Damage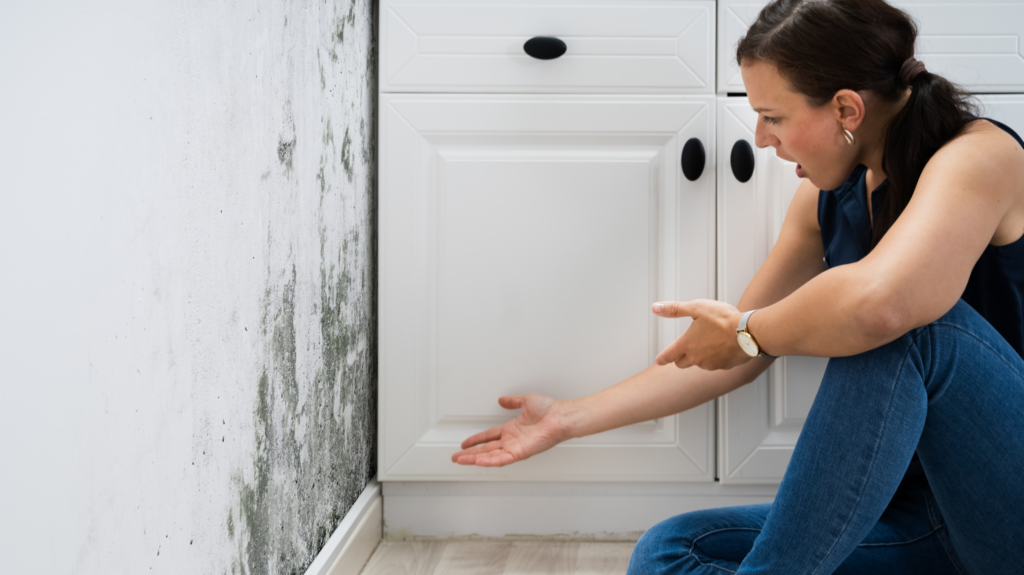 Be On The Lookout For Mold
Hurricane and storm damage, appliance issues, and even fire remediation can result in an influx of water in your home or place of business. Even if you clean up the water quickly, residual moisture may exist. Because of the humid climate in Florida, damp air can foster mold growth. This is an issue that must be addressed both quickly and appropriately.
Mold: It's Damaging and Dangerous

A frequent issue in Florida, mold is both damaging to your property and dangerous to your health. Over time, we have learned more about how precarious mold can actually be.
Mold, which can appear where there has been a water leak, grows best in certain conditions. These include humidity levels over 70% and temperatures between 40 – 100 degrees – exactly the conditions found in Florida. It grows quickly on materials including drywall, wood and concrete. If you have a leak or malfunctioning appliance, mold can grow near the source and spread. You can find it on ceilings and floors and even inside things like sinks, toilets, showers and bathtubs.
Quite simply, mold grows. When not treated, it can spread and will eventually result in rotting and ultimately destruction.
In addition to the incredible damage mold has on your property, it also places your health at risk. Initially, exposure can result in symptoms that are often associated with the common cold or allergies including congestion, dry skin, sneezing and a sore throat. Those who have asthma may have more serious reactions that include wheezing and chest tightness.
Finally, leaks often result in black mold, which is even more dangerous to you. Symptoms can include nausea, anemia, vomiting and even memory loss.
​​Without a doubt, if your property is subject to mold, you must clean and remediate it as soon as possible to protect both its structural capacity and the health of everyone who lives or works on the property.
The Value A Public Insurance Adjuster Can Bring If You Have Mold Damage
If the mold in your home was a result of other issues as covered in your property insurance policy, like damage from fires, storms and hurricanes and appliance leaks, the remediation and property repair may be a covered expense.
Cleaning and containing mold and repairing and replacing damaged property is costly and you need your insurance company to pay for the damage sustained. Unfortunately, getting a settlement is not as easy as you may think. Your insurance company is always protecting its bottom line and paying claims compromises that. Thus, they regularly deny and underpay them.
Additionally, managing insurance claims is complicated. When you go about it yourself, you assume total responsibility for the process, which includes filing correctly, documenting and proving damage. As a property owner without an insurance or construction background, you most likely don't have the knowledge to do this properly.
At Aftermath, our public adjusters have the knowledge, skills and experience necessary to help with mold damage. And, as your representative, they share your primary goal, to obtain a settlement that will cover your damages and return your property to the condition it was prior to the mold issue.
Our Team Can Make A Diffrence
Aftermath Public Adjusters has a proven reputation for success in managing mold claims in Florida. Our knowledge and experience is considerable. Because of this, we understand what insurance companies want to see.
We will identify the source of the mold and also determine its extent. We will work tirelessly to identify the full extent of your damage. Because of this, you can be sure that the settlement we negotiate on your behalf will be appropriate for the damages you have experienced.
We are ready to begin to work for you immediately. When you allow us to manage your claim, you avoid the common mistakes those who don't have specific industry experience are prone to make.
Our team will take the entire process, including all of the paperwork, off your hands. We appreciate that you need the compensation from your insurance company to remediate the mold and return your home to return it to the condition it was prior to the issue. Getting you this settlement is our ultimate goal.
Contact Aftermath Public Adjusters Today
We are well-known for our record of success and full-service approach. We take over the time-consuming and tedious insurance claims process allowing you to focus on your family, your business and your life.
If you need help with mold damage in your home or business, reach out to us today. Our team is ready to begin work on your case.
CONTACT US
Enter your contact information below for your FREE no obligation property inspection and claim damage review.