Aftermath Adjusters & Consulting, LLC in Dade County
Owning a property takes a lot of time, money, and effort. Although it is gratifying to have a property, it can also be costly, especially when disaster strikes. That's why you want a reliable public adjuster on your side.
Keep in mind that not all insurance companies will work diligently to help you get the best settlement. In fact, high settlements cost insurance companies their profit, so they are more likely to find ways to delay, underpay, or deny a claim. However, with a skilled public adjuster on your side, you are far more likely to get a fair settlement.
Aftermath Adjusters & Consulting, LLC can save you time and money on Dade County properties that have received damage. Our experienced, licensed public adjusters will be your advocate so that you can receive the payout to which you are entitled. Our Dade County adjusters are known for their customer service, one-on-one approach, and thorough assistance throughout the entire process.
If you own a home or business in Dade County, you will likely need the help of a public adjuster at some point. And hiring a public adjuster will make the disaster and ensuing process just a little less daunting.
Let our qualified, experienced public adjusters use our five decades of combined experience to help you with your claim. From the initial inspections to the paperwork to the investigation of the claim, we will be by your side. You can count on us to create estimates, meet for all inspections, complete all the necessary paperwork, and negotiate the claim. We will be there for you from start to finish.
---
Wind and Hurricane Damage
Dade County is a wonderful place to live, but residents know that there is a high risk for hurricanes. In fact, there have been 85 recorded in the county since 1930. It's just the risk of living in Florida.
If you have wind or hurricane damage, Aftermath Adjusters & Consulting, LLC can help. Contact us today and let us help you receive the maximum settlement for your claim.
---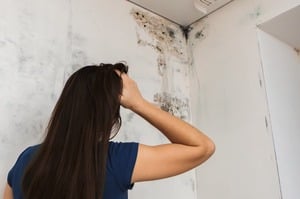 Roof Leak Damage
Many policyholders are not aware that the roof leak damage they've suffered is covered. They also do not understand that the age of the roof is not a consideration when a storm is involved. That's why you'll want someone like Aftermath Adjusters & Consulting, LLC to help you file your claim.
We understand what types of roof leak damage are covered. Things like:
– Windstorm
– Fallen trees
– Limbs on the roof
– Lightning
When you engage with us, we will work hard to ensure you receive the maximum payout possible.
---

Common But Expensive Water Damage
What type of insurance claim is the most common? Water damage! That's because water damage occurs for a variety of reasons, such as faulty plumbing, leaking appliances, dripping faucets, broken underground pipes, and more.
When this type of damage occurs, homeowners end up dealing with mold, mildew, stains, and even structural damage. Unfortunately, such damage may only take minutes to occur.
If you have suffered water damage, give us a call. We can help you document the damages and get your claim started.
---
Mold Damage
Mold damage may not be a covered risk unless it is due to water damage. The issue, of course, is proving the cause. This is why you will want to hire a public adjuster to help. We can help you determine the cause of the mold and provide the necessary documentation for the insurance company so that they accept and pay the claim.
---
Smoke and Fire Damage
Fire damage, along with the accompanying smoke damage, can be catastrophic, even if the fire was small. Unfortunately, filing a claim can be a hassle without the right forms. That's why it is important to call the Dade County Fire Department after a fire so they can issue the report needed by your insurance company. Without it, they may be able to deny the claim and leave you paying for the repairs out of your own pocket. Let us help you with your smoke and fire damage claims.
---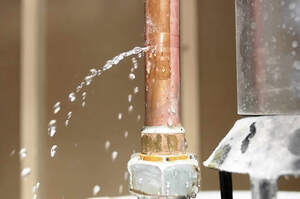 Cast Iron Pipes Cause Damage
People have been settling in Dade County since the mid-1700s. But the greatest population increase began in the early 1900s. Unfortunately, many of the beautiful older homes in the county built before 1974 have cast iron plumbing.
Since these pipes don't last more than 25 to 30 years, homeowners with cast iron pipes are experiencing catastrophic failure. As a homeowner, you may be experiencing slow drains, backed-up toilets, damaged floors, cracked or sinking foundations, sewage odors, gurgling pipes, bug infestations, and water damage.
If your home was built prior to 1974, Aftermath Adjusters & Consulting, LLC strongly suggests that you contact us for a complimentary cast iron pipe assessment. We can help you determine if you have cast iron pipes, the state they are in, and the next steps you need to take to safeguard your home.
---
Why Call Aftermath Adjusters & Consulting, LLC in Dade County
There are many reasons to hire a public adjuster when you have home damage. These include:
– Spend time with family rather than dealing with insurance paperwork
– Making sure you get the maximum settlement on your claim
– Getting the help you need if a claim is denied or underpaid
– Provide the necessary documents needed by the insurance company
Don't delay. Call us today and speak to one of our qualified public adjusters. Let us help you get the compensation you deserve.