Tequesta Public Adjusters – Aftermath Adjusters & Consulting, LLC
For most property owners, their property is their largest asset. They have worked hard to save for this investment and take pride in keeping it nice. Without a doubt, you are doing all you can to maintain your property to look and be its best.
Unfortunately, no amount of effort will save your property from all damages, especially when the property is in Florida. Something as simple as the weather can cause damage, and that doesn't include other issues like sinkholes, water leaks, or fire. That's why owners must make sure they have the appropriate types and amounts of insurance.
What you may not understand is that adequate insurance coverage may not be enough, especially if your insurance carrier isn't known for their customer service. It is not uncommon for their response to claims to be less than stellar, with long wait times, underpayments, and denials.
The reason is simple. The insurance company needs to make money to stay in business. Paying out claims is not a good strategy for making money. Therefore, they do not have the incentive to pay out quickly. When they delay or suggest a small payout, they hope that the homeowner will be frustrated enough to take what is offered – and, as we see at Aftermath Adjusters & Consulting, LLC, they often do.
---
Property Damage in Tequesta
If your Tequesta property sustained damage, you need to handle the situation immediately. The best way to do this is to contact Aftermath Adjusters & Consulting, LLC. We are an experienced Florida company, and our customers brag about our customer service. When working with our professionals, we take care of all the issues so you can get back to living your life.
We will be with you from start to finish, whether filing your initial claim, handling inspections, or negotiating an appropriate settlement. We make sure to represent you and your goals so that we can obtain the settlement you need and deserve. We make you our number one priority.
---
Issues During An Insurance Claim
As a property owner, there are many different things that can go wrong and result in property damage. These problems are lurking everywhere, and for Florida homeowners, the biggest problem can be the weather. Of course, there are many other damages to consider and all can be costly and even life-changing. Without proper reimbursement by your insurance company, your future could look drastically different.
That's why you need to work with a qualified Tequesta public adjuster. Doing so can positively impact your settlement while providing you with the help you need to get through the claims process easily and effectively.
---
Hurricane and Wind Damage
Tequesta is a lovely location where people enjoy the beauty of the area. On the other hand, Tequesta is known for hurricanes. In fact, there have been 82 hurricanes recorded here since 1930. So, you have every reason to be concerned about the weather.
If your Tequesta property has suffered weather-related damage, give the professionals at Aftermath Adjusters & Consulting, LLC a call. We are here to help and will get started quickly to get you the payout you need for repairs.
---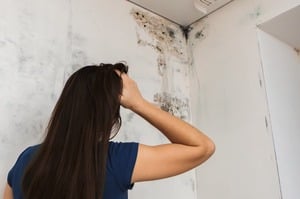 Roof Leaks Cause Damage
Did you know that one of the most difficult insurance claims to get settled is roof leaks? It's true. That's because many roof leaks are not covered.
If, however, your roof's damage is due to a storm, then you have a chance. Having a public adjuster on your side to help you document the true cause of the damage will be the critical factor between a denial and a settlement.
Our experts understand insurance policies, so we can help you understand what yours covers. We also understand roofs, so we can determine the cause of the leak and help you with the paperwork needed to make a claim. The biggest thing to remember is that the age of your roof is never a factor. So, don't fail to make a claim simply because your roof is old. If the damage is due to a storm, age simply doesn't matter.
---

Water Causes Damage
Water damage can be very devastating and is the most common type of insurance claim. In almost no time at all, water begins causing damage, from stains to mildew to structural damage. All it takes is a burst pipe, leaking faucet, or faulty appliance, and that excess water can be detrimental to your home.
Because water damage happens so quickly, it needs to be addressed as soon as it is discovered. Call us right away if you have water damage. We'll inspect your home, document the damages, and get your claim started.
---
Mold Causes Damage
Mold can cause many issues from stains to health problems. However, you'll need someone skilled in determining the cause of mold to help you with your claim. That's because not all mold issues are covered. At Aftermath Adjusters & Consulting, LLC, we can help you determine if the mold was due to a water leak. Then, we will provide you with the documentation to prove that cause.
Because careful documentation is critical for mold claims, you need us to handle the paperwork and filing process. You'll want to be sure that your claim settlement covers the expensive mold remediation process.
---
Fire and Smoke Cause Damage
The fire and accompanying smoke can cause destructive damage to a home – and it can happen quickly. If you suffer a fire, you need to contact the Tequesta Fire Department. They will create a report needed to submit to your insurance company. Don't skip this step. Trying to settle a fire claim without a fire report can be very difficult.
---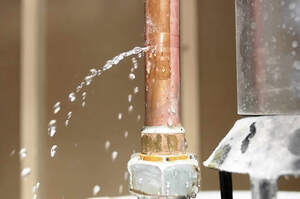 Cast Iron Pipes Cause Damage
Cast iron pipes do not last forever. Unfortunately for homeowners in Tequesta, homes built during the first 20 years of the town (prior to 1974) may have been built using these pipes. As the cast iron pipes decay, they lead to backups, drainage issues, gurgling pipes, water damage, and even structural damage.
Our qualified, experienced public adjusters can conduct a home assessment to identify cast iron pipes in your home. We can also determine the state of those pipes and provide a list of steps to take to limit further problems. Aftermath Adjusters & Consulting, LLC in Tequesta has the expertise to help you with your cast iron pipe issues.
---
Why Call Aftermath Adjusters & Consulting, LLC in Tequesta
Having someone on your side that knows the ins and outs of filing an insurance claim is essential. That's because handling property damage claims in Tequesta, Florida can be challenging.
Our team will help you:
– Handle all the paperwork
– Deal with denied and underpaid claims
– Negotiate an adequate settlement
We know how insurance companies operate and what they need to see to settle a claim quickly and fairly. This is the type of knowledge that homeowners simply do not have. Let us use our skills on your behalf to help you get the settlement you need and deserve.
Reach out today to schedule an appointment. The Aftermath team is here to help you. We'll actively listen to your concerns, respond quickly to your questions, and know your case inside and out. We will work tirelessly to get you the best settlement possible.