Aftermath Public Adjusters & Consulting, LLC in Palm Beach County
It takes a lot of effort to keep a house in good shape. It's great to own a home, but when misfortune strikes, you'll need a trustworthy public adjuster. Insurance companies aren't always looking out for your best interests. A knowledgeable public adjuster will fight for you to secure a fair payout for your home's losses. In Palm Beach County, Aftermath Adjusters & Consulting, LLC can help you save time and money by repairing your home. Allow our licensed public adjusters to represent you and ensure you obtain the compensation you deserve. Our public adjusters in Palm Beach County work with you one-on-one to keep you informed throughout the entire process. We shall be available for you whenever you need us.
Are you the owner of a residential or commercial property in Palm Beach County? If that's the case, a public adjuster will be required at some point. Public adjusters are licensed and professional insurance claim adjusters that represent you, the policyholder, during the negotiation and evaluation of an insurance claim. We have more than 50 years of experience amongst us. For property owners in Palm Beach County, we understand how annoying the claims process can be.
When a tragedy strikes, having a public adjuster on your side may be beneficial. We are there to guide you through the process step by step, from the initial inspection to gathering and providing your insurance company with the documents needed to conduct a thorough investigation of your claim, to preparing a professional estimate, negotiating your claim, and meeting at all on-site inspections, and so on.
Water damage, hurricanes, and fires are all examples of natural calamities that can cause significant property damage. You will not have to deal directly with your insurance provider if you have a public adjuster on your side.
---
Wind & Hurricane Damage
There are many advantages to living in sunny Palm Beach County, but hurricanes are not one of them. Hurricanes will, unfortunately, wreak havoc on Florida property owners. This is only one of the many reasons to be prepared. Aftermath can assist you with wind and hurricane damage. If you have wind or storm damage in Palm Beach County, contact Aftermath Adjusters & Consulting, LLC. This guarantees that you get the most money for your claim.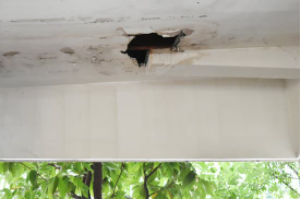 ---
Roof Leaks
Outside of a named storm, it's difficult to win a claim for a roof leak. That's why you'll need the assistance of Aftermath Adjusters & Consulting, LLC to file your claim. When you use our services, we will fight for the highest insurance payout possible.
Because they don't comprehend the coverage, many policyholders are unaware that they have the right to file a claim. But did you know that a leaking roof is frequently covered if it was caused by a windstorm, fallen trees/limbs, or even lightning? Even if your roof is aged, your insurance coverage may cover the damage.
---
Water Damage
Did you know that water damage is the most prevalent cause of homeowner's insurance claims? This type of damage occurs due to:
Faulty plumbing, such as broken pipes
Leaking appliances, including leaking AC condensation lines, garbage disposals, ice makers, dishwasher, washing machine, hot water heater, etc.
Water faucets left running
Broken underground pipes
And more
In minutes, water can cause stains, mold, and structural damage. We can meticulously document the damages to ensure you collect all available compensation.
---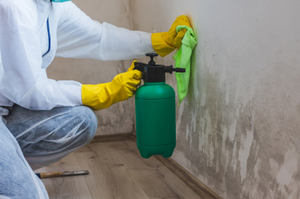 Mold Damage
Mold is not a covered risk in general. But, when water damage leads to mold growth it may be covered by insurance. If this is the case, your mold damage claim may be covered, and we will help you file it.
---
Fire and Smoke Damage
The consequences of a fire, no matter how big or minor, can be devastating. It could also be hazardous to your health and safety.
The city and municipal services of Palm Beach County become involved when smoke and fire damage occurs. This can bring up difficulties that the majority of homeowners are unaware of.
---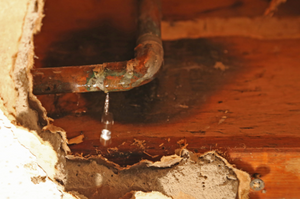 Cast Iron Pipe Damage
Cast iron plumbing is likely in your property if it was built before 1974. Because cast iron pipes are only expected to last 25-30 years, failure is a matter of "when" rather than "if."
Cast iron pipe failure can affect your home in many ways:
– Drainage system
– Underground plumbing, resulting in a backup of bathtubs, toilets, bathroom & kitchen sinks
– Damaged flooring
– Home's foundation
Your cast iron pipes may be failing if you notice sewage odors, drainage backlog, bug infestations, gurgling pipes, or water damage. That is why Aftermath Adjusters & Consulting, LLC highly urges any homeowners who bought their homes before 1974 to call us for a free evaluation. We can help you figure out if your cast iron pipes are corroding.
---
Why Call Aftermath Adjusters & Consulting, LLC in Palm Beach County
Help you get your home and life back in order rather than dealing with an insurance company
Make sure your claim does not get underpaid
Help you even if your claim gets denied
Provide the documentation requested by insurance companies to ensure they have what they need to fully investigate your claim.
Do not wait any longer! Contact one of our knowledgeable and experienced public adjusters now. Our one-on-one approach allows us to get to know each property owner, determine their individual needs, and then take the necessary steps to get them the recompense they deserve!