Aftermath Adjusters & Consulting, LLC in Indian River
We are the highest-rated Indian River County Public Adjusters. As a property owner in Florida, you understand that having the best insurance coverage is important. However, when dealing with a damage claim, even a great insurance company with the right coverage may not provide an easy process.
In fact, many insurance companies delay, underpay, and deny claims as a way to keep their costs low and profits high. Remember, payouts cost your insurance company money, so they do what they can to limit the payouts.
Our Indian River County public adjusters have expertise and experience helping property owners with property damage. We understand how overwhelming such damage can be, leading you to feel disappointment, frustration, and fear. Unfortunately, these are not great emotions when trying to handle the insurance claims process, especially when your carrier is employing these tactics.
At Aftermath Adjusters & Consulting, LLC, we know what insurance companies are doing and how to navigate their roadblocks. That's because we have over 50 years of combined experience. Therefore, we know what forms to submit, what issues to address, and the best way to negotiate a claim so our clients get the maximum payout they deserve. That's the value we bring to the claims process – and it's a value you will want on your side of the equation.
---
We Help Renegotiate Claims
It is not uncommon for an insurance company to deny or underpay a claim. If this has happened to you, you need to take immediate action. Residents of Indian River County should contact us right away. Our Aftermath Adjusters & Consulting, LLC team understands the issues homeowners face during the claims process. Just ask your Indian River County neighbors. They'll tell you that are reputation is one that is proven and successful.
Don't try to renegotiate on your own. The renegotiation process is complex, so let us help you. We will use our experience to make sure you get the settlement needed to restore your property. Because we do all the heavy lifting, you have the time to get back to enjoying your life.
---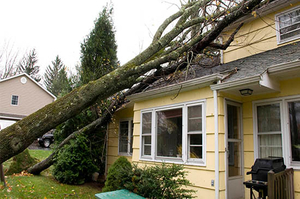 Insurance Claims are Difficult
It is impossible to know when a disaster will strike and when you'll need to file a damages claim. However, one thing is for sure. If you own property long enough, you'll find yourself in this situation. This is especially true for Florida homeowners where tropical storms and hurricanes are yearly occurrences.
If you have owned property in Indian River County, you understand the danger of hurricanes and tropical storms that bring rain, high winds, and flooding. The damages caused by these storms can be very costly, causing homeowners to rely heavily on their insurance to protect them.
However, if your insurance company tries to stall, underpay, or deny coverage, then you'll want someone on your side to get you the payout needed. As a skilled public adjuster team, we know how to conduct inspections, fill out the necessary paperwork, estimate repair costs, and negotiate with insurance companies. Having our team working for you is what you need to make your insurance claim less difficult.
---

Understanding Hurricane and Wind Damage
Florida residents love being part of The Sunshine State because of the spectacular views, beautiful coastline, and amazing weather. Unless, of course, the weather isn't so amazing. When a hurricane or tropical storm hits, the damage can be devastating. Residents of Indian River County remember the damages caused by Hurricane Charley that left them with expensive repairs. Property owners looked to their insurance companies for compensation.
If you own property that has sustained storm damage, let the public adjusters team at Aftermath Adjusters & Consulting, LLC help. We will work diligently to get you the settlement you deserve.
---
Dealing with Roof Damage
Unfortunately, for homeowners, not all roof damage is covered by insurance, and even those claims that are covered are not slam dunks. For instance, if your roof is damaged in a storm, then your insurance should cover it. But many homeowners believe or are told that their roof is too old to qualify. This is simply not the truth.
That's why it makes sense to work with a reputable public adjuster, like those at Aftermath Adjusters & Consulting, LLC. We understand how to inspect your roof damage, determine the cause of the damage, and provide the necessary documentation to prove the cause to your insurance provider. Because we understand the roof damage claims process, we can easily take your claim from start to finish, getting you the settlement you deserve.
---
Handling Water Damage Claims
When you turn on the water in your sink, you aren't likely to think it is dangerous. However, when water goes where it isn't supposed to go, it can be dangerous and damaging.
Water damage happens when you have:
Leaky faucets
Faulty appliances
Burst pipes
The damage from these events can be substantial, and the longer they go on, the worse the damage will be. That's why hiring a professional public adjuster quickly is key to dealing with water damage claims. We can inspect your property, document the damages, and submit a claim. This way, we can get the remediation process started right away to stop further damage. We are experts in dealing with all types of water damages and the best option when it comes to finding the top-rated Indian River County public adjusters.
---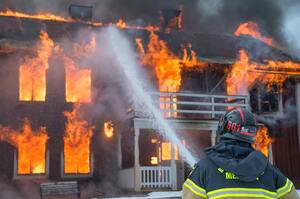 Determining the Cause of Mold Damage
Florida residents hate to hear the words, "you have mold." That is because mold damage is costly and often not covered by insurance. The only way it is covered is if the mold was in response to a covered claim. Unfortunately, this is difficult to prove.
That's where the experienced professionals at Aftermath Adjusters & Consulting, LLC come in. We help homeowners identify the cause of mold and then help them through the claims process from start to finish. We understand that complete and detailed documentation is crucial for a successful resolution of the claim. You can count on us to provide your insurance carrier with everything they need.
---
Fire and Smoke Damage Issues
If you've ever been involved in a fire, then you know how terrifying it can be. The fire and smoke create a terrible path of destruction that is not only costly but dangerous. What makes matters worse is that without the right forms, your insurance company may try to deny your claim.
That's why it is important to call the Indian River County fire department, whether you need help extinguishing the flames or not. They will provide you with the reports your insurance company needs to process the claim.
---
Cast Iron Pipes Cause Damage
Indian River County came into being in 1925, fifty years before we understood that building with cast iron pipes was not a good idea. Homes built before 1974 may have these pipes which begin disintegrating after 25 to 30 years.
Indian River County residents with cast iron pipe issues may notice such things as gurgling pipes, bug infestations, sewage odors, plumbing backups, flooring problems, and even structural and foundational damage.
Even if you aren't having problems with your older home, you should have an inspection to determine if you have cast iron pipes, what shape they are in, and what steps you should take to avoid damage. For those with damage, a public adjuster can help you submit covered claims.
Aftermath Adjusters & Consulting, LLC in Indian River County has experience in cast iron pipe damage and can inspect your home right away. Contact us today.
---
Aftermath Adjusters & Consulting, LLC in Indian River County Is Ready to Help
If you are like most homeowners, you use professionals to help you do things you don't have the time or experience to do on your own. The same holds true when filing a damage claim with your insurance company.
Aftermath Adjusters & Consulting, LLC has been a top-rated Indian River county public adjusters firm that helps residents get the maximum settlement on their claims. That's the value of hiring an experienced public adjuster. We understand the roadblocks and tactics used by insurance carriers to delay, underpay, and deny claims, so we know how to move around these roadblocks for our clients.
In Indian River County, and throughout Florida, our team has a strong reputation for high-quality customer service. When you hire use, you get someone who listens carefully, documents accurately, and fights aggressively to get you a full settlement. Call us today.