Flagler County Public Adjusters – Aftermath Adjusters & Consulting, LLC
The insurance claims process can be challenging and difficult – from assessing damage to filling out and filing paperwork to receiving full compensation. That's because the process is different for every type of claim and homeowners do not have the experience. Not only that, they are often distraught and dealing with all the emotions that come from a damage claim.
No homeowner wants to see their largest investment damaged. They also would prefer not to worry about their insurance coverage. They already did the work to ensure they had a reputable company and ample coverage, but during a claim, they find that the process is difficult and dealing with their insurance company is a hassle.
The truth is that most homeowners have to fight to get a full settlement. That's because insurance companies are for-profit businesses. Shareholders want to see profits at the end of the year, and paying out claims eats into those profits. Therefore, insurance adjusters will do what they can to underpay or deny claims, hoping the homeowner will settle for less.
Aftermath Adjusters & Consulting experts have seen this happen. Our Flagler County team has helped your neighbors deal with these insurance carrier issues. We work tirelessly to make sure our clients receive the compensation they deserve. This is true whether you work with us from the start or contact us after you realize that you aren't getting an appropriate settlement.
If your Flagler County property receives damages, give us a call so we can go to work for you. Our team has 50+ years of combined experience, so we can help you document the damages, file the reports, create a plan of action, and negotiate a settlement with your insurance company.
---
Wind and Hurricane Claims Are Complex
Anyone who lives in Florida knows that it is a hurricane hotspot. Storm damage is not uncommon. Unfortunately, Flagler County is brushed or hit by a storm every 2.69 years.
Even without a direct hit, residents of Flagler County understand that flooding and winds can cause a lot of damage. For instance, when Hurricane Matthew skirted by, dune lines were cut back 40 feet and the highway was washed out along the coastline. The homes in the area sustained costly damage – and homeowners needed their insurance companies to pay claims quickly and fully.
That's why so many area residents used a public adjuster to assist them with the claims process. Aftermath Adjusters & Consulting, LLC can help you get the settlement you deserve while you go back to living your life.
---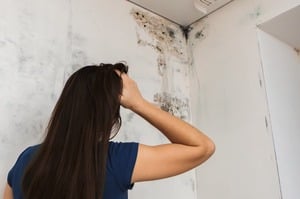 The Impact of Roof Leak Damage
There is no such thing as an inconsequential roof leak because even a small leak can cause extensive damage. Unfortunately, not all roof leak damage is covered by insurance. It will depend on the cause.
If your roof leak is due to a storm, whether that be wind, hail, trees, limbs, or lightning, then the leak may be covered. Hiring a public adjuster can help you determine the cause of the leak and get the claim filed correctly.
Our Flagler County Aftermath Adjusters & Consulting, LLC team can help you get the settlement you need. We do this by:
– Inspecting not only your roof but your entire property
– Identifying the cause of the leak
– Documenting our findings
– Filing your claim
With our experience and expertise, we understand what insurance companies need to see to accept a claim.
---

Damaging Water Leaks
Water leaks cause damage very quickly. The longer the leak continues, the more damage occurs. In a short time, simple water stains become mold and mildew. Eventually, this damage can be structural. Therefore, time is of the essence when dealing with water leak claims.
The Aftermath Adjusters & Consulting, LLC team has extensive experience with water damage claims. When you hire us, we will quickly inspect your property, assess the damage, create the needed documentation, and get you on the way to restoration.
---
Mold Damage Impacts Your Property and Health
Most homeowners panic at the word "mold." That's because mold remediation is difficult and costly. If not removed correctly or in a timely manner, mold can cause major property damage and even be dangerous for the health of those who live in the home.
Mold is not always covered by insurance unless it is due to a covered event. However, it is often difficult to prove where the mold originated from, so many insurers routinely deny mold claims.
Don't let that happen to you. Let our Flagler County team inspect your property and determine the cause of the mold. Then we can work to get your claim started so the negotiations process can begin. We know what your insurance company needs to see. Because we provide what they need, you are more likely to receive full compensation quickly.
---
The Key to Fire and Smoke Damage Claims
Fire damage, and the smoke damage that accompanies it, can be devastating. Despite fire and smoke damage being covered by most policies, many claims are denied due to the lack of proper forms.
You can avoid this problem by contacting the Flagler County fire department if you have a fire. Even if you don't need them to extinguish the flames, they will be able to provide you with the report needed by your insurance company.
---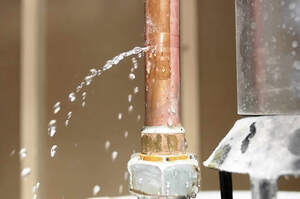 Cast Iron Pipe Damage May Be Hidden
Flagler County has existed since 1917. That means for the first six decades, homes in the county were built using cast iron pipes. We now know that these pipes do not last, so homes built with these pipes are now experiencing damage.
We recommend all homes built prior to 1974 receive an inspection. This will help you determine whether your home has cast iron pipes, what issues you are having due to those pipes, and what you need to do to stop further damage from occurring.
How do you know if you have damage? You may notice such things as foul odors, backed-up drains, gurgling pipes, or insect infestations. Remember, the longer you leave this water damage, the more likely you are to have costly damage to repair.
---
Aftermath Adjusters & Consulting, LLC: Our Flagler County Public Adjusters Are Ready to Work for You
When you need help with your roof, you hire a qualified roofer. When you need help with your air conditioner, you hire a qualified HVAC mechanic. That's why it makes sense to hire an experienced public adjuster when you need to file an insurance claim. It can mean the difference between getting a full claim and getting a denial or partial claim settlement.
We have substantial knowledge of both insurance and construction. This lets us properly file your claim with all the needed proof and paperwork. Let the Flagler County team at Aftermath Adjusters & Consulting, LLC help you so you can get back to living your life.
When you hire us, you hire the best-rated Flagler County Public Adjusters. We will handle your claim from start to finish and fight to get you the highest possible settlement. Don't wait. Call us today so we can get started on your claim.