Orange County Public Adjusters – Aftermath Adjusters & Consulting, LLC
Property owners in Orange County work hard to maintain their properties. That's why when disaster strikes; they hire a reputable public adjuster to help them with their claim. Aftermath Adjusters & Consulting, LLC has the most experienced Orange County public adjusters.
If you are like most policyholders, you assume that your insurance company will be on your side if you suffer a disaster. Unfortunately, they are a business needing to make a profit and paying your claim goes against their business model. A public adjuster, on the other hand, is on your side. We help you get a fair settlement.
In Orange County, Aftermath Adjusters & Consulting, LLC can help you save time and money. We have licensed, professional public adjusters who will work hard to make sure you get the settlement you deserve. We will work with you one-on-one and work tirelessly for you.
If you own property in Orange County with property damage, then you should hire a public adjuster. Doing so means that you will get help:
– Detailing the damage
– Determining the repair costs
– File the claim
– Negotiate with the insurance company
Public adjusters represent you. We look at the claim from your point of view and work to get you what you need to restore your property to its original condition.
At Aftermath Adjusters & Consulting, LLC, we have 50+ years of combined experience to use on your behalf.
---
Insurance Claims of All Types
There are many different kinds of damage your home can sustain. Some are natural disasters, like flooding, severe storms, and high winds. Other damages can be such things as fires or water leaks. Whatever the case, a public adjuster will stand by your side so you don't have to work with your insurance company alone.
---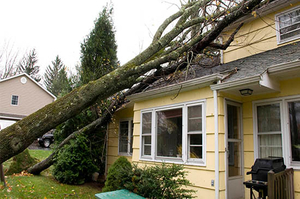 Wind and Hurricane Damage
Located near the Atlantic Coast, residents love living in Orange County where they can enjoy Disney, Sea World, beautiful lakes and rivers, and amazing weather. However, Orange County also has to deal with hurricanes. In fact, there have been 13 hurricanes and tropical storm disasters since 1977. Such storms can be challenging for property owners in Florida.
If you've suffered damage during a hurricane in Orange County, Aftermath Adjusters & Consulting, LLC can help. Call us today and let us get you the settlement you deserve.
---

Roof Leaks Cause Damage
Roof leak claims are tricky, and many insurance companies deny them. However, roof leaks are covered as long as the damage is caused by a storm. The issue is proving that the damage is storm-related. That's why you'll want Aftermath Adjusters & Consulting, LLC on your side.
Many homeowners are unaware that they have a roof leak claim. They've been told that their roof is too old or that their insurance doesn't cover roof leaks. However, in the case of a storm, both of these claims are false. The age of the roof doesn't matter and storm-damaged roofs are almost always covered. Let us help you with your claim.
---
Water Leaks Cause Damage
Did you know that the most common insurance claim is water leaks? Most water leaks occur when a property has issues with:
– Plumbing, pipes, faucets, and overflowed sinks, tubs, and toilets
– Leaking appliances like dishwashers or washing machines
– Ruptured water lines
– Burst or corroded underground pipes
Although water seems harmless enough, it doesn't take long to cause damage from stains to mildew to structural damage. If you have water leak damage, we can help you document the damages so you can get the money you need to repair your home.
---
Mold Causes Damage
Unfortunately, mold is rarely covered by your homeowner's policy. However, if the mold is due to a covered water leak, then it may be covered by insurance. Call us to help you determine the cause of your old and, if possible, submit your damage claim.
---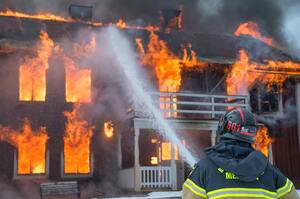 Fire and Smoke Cause Damage
Fire and smoke cause a lot of damage. However, settling a claim can be difficult unless a homeowner has the proper forms and reports.
Remember that if you have a fire in Orange County, you need to contact the fire department. They will issue the report needed by your insurance company.
---
Cast Iron Pipes Cause Damage
Orange County came into being in 1845 and experienced substantial growth in the 60s and 70s. Homes built during this time were constructed using cast iron pipes. Unfortunately, these pipes don't last and are now causing damage as they disintegrate.
How can homeowners know if they have cast iron pipe damage? You'll notice such things as slow drains, back-ups in sinks and toilets, gurgling sounds in your pipes, sewage odors, and insect infestation. You may also notice water damage and even foundational issues.
However, the best way to determine if you have cast iron pipes is to get a free home assessment through Aftermath Adjusters & Consulting, LLC. We can help you determine whether your home has cast iron pipes if these pipes are causing damage, and what you need to do next.
---
Why Call Aftermath Adjusters & Consulting, LLC in Orange County
Do you have the experience needed to deal with an insurance claim? Do you have the time needed for the claim? Do you know why your claim has been underpaid or denied? Do you know how to renegotiate a claim? Do you know what paperwork your insurance company needs?
If not, then you may wish to call Aftermath Adjusters & Consulting, LLC. Call our public adjusters today and let us work with you to help you get the claim you need.