Aftermath Public Adjusters & Consulting, LLC in Osceola County
If you are a homeowner, you know that it takes a lot of money and work to keep a home in good shape. That's why when disaster strikes, you'll want to have a public adjuster on your side. That's because your insurance company won't be looking out for your best interests. An experienced public adjuster will fight to get you a fair settlement. In Osceola County, Aftermath Adjusters & Consulting, LLC can help you get the money you need to repair your home. Our public adjusters in Osceola County work with homeowners one-on-one and are available to you throughout the entire process.
As a property owner in Osceola County, the likelihood is that you will need the help of a public adjuster at some point. Public adjusters are like insurance claim adjusters except they are on your side. These licensed professionals represent you when you file a damage claim with your insurance company. We have more than five decades of combined experience and understand how difficult the claims process can be for Osceola County property owners.
That's why, when an unexpected event occurs, having a public adjuster represents you makes sense. We help you with the entire process from the initial inspection to the final negotiation. This includes such things as gathering and documenting evidence, preparing estimates, filling out and filing paperwork, dealing with inspections, and more. Let our public adjusters do the hard work so you can get back to living your life.
---
Hurricane Damage is Likely
Living in Osceola County has many advantages. Residents can enjoy big attractions like Disney or quieter forests and nature preserves – unless a hurricane is on the way. Although Osceola County Florida does not receive many direct hits, storms such as Hurricane Ian cause significant damage.
If, despite your preparations, your property in Osceola County has sustained hurricane or tropical storm damage, Aftermath Adjusters & Consulting, LLC can assist you. Contact us to day so you can get the highest possible settlement.
---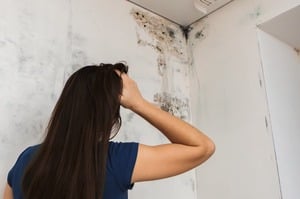 Roof Leak Claims
Receiving a settlement for a roof leak claim can be difficult unless you can prove the leak is due to storm damage. Getting this proof isn't easy, which is why you'll want the assistance of Aftermath Adjusters & Consulting, LLC. We will help you file a claim and then fight for the highest possible settlement so you can repair your home.
Don't be like many policyholders who don't understand their right to a claim. If your roof, regardless of age, has been damaged by wind, fallen trees and limbs, or lightning, then you likely have a claim.
---

Water Damage Claims
Water damage claims are one of the most common types of claims submitted by homeowners. Water damage occurs when:
– Plumbing fails
– Appliances leak
– Water lines rupture
– Faucets drip or run
– Pipes break
– And more
In mere minutes, water causes damage from stains to mold to foundational issues. When you hire us, we will help you document the damages caused by water, file the claim, and get you the compensation you need and deserve.
---
Mold Damage Claims
In many cases, mold is not a covered event. However, when mold is due to a covered water leak, then your insurance is more likely to pay out a claim. However, you'll have to prove the mold is linked to the water damage. That's where we come in. Contact us today, and we'll help you file your claim.
---
Fire and Smoke Damage Claims
Fire damage is catastrophic. Not only does fire and smoke damage your property, the resulting issues can also be bad for your health. Remediation can be costly, so getting an appropriate settlement is necessary.
However, without the right report, your claim may be denied. Be sure to call the Osceola County fire department whenever you experience fire or smoke damage. They will provide the necessary report that will make filing a claim much easier.
---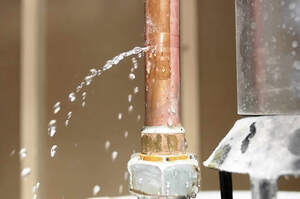 Cast Iron Pipe Damage Claims
Osceola County has been around since the late 1800s, and like many Florida counties, experienced significant growth beginning in the 1960s and 1970s. Unfortunately, homes built before 1974 were likely built using cast iron pipes. These pipes begin to disintegrate after 25 to 30 years, which means older homes in the county may be experiencing cast iron pipe failure.
If you have cast iron pipe issues, you may notice such things as:
– Drainage issues
– Backups in tubs, toilets, and sinks
– Damage to flooring and foundation
– Sewage odors
– Insect problems
– Gurgling pipes
– Or other signs of water damage
At Aftermath Adjusters & Consulting, LLC, we highly recommend homeowners with homes built prior to 1974 call us for a free evaluation. We can help you determine if you have cast iron pipes and what your next steps are if you do.
---
Why Call Aftermath Adjusters & Consulting, LLC in Osceola County
There are many reasons why calling us makes sense. Here are just a few:
– We let you get back to living instead of dealing with an insurance claim
– We work hard to be sure your claim is not underpaid or denied
– We know how to renegotiate claims that have been turned down
– We have the experience and expertise to provide all the necessary paperwork
Don't wait. Call us today. We'll work with you to determine your needs and then take the steps needed to get you the settlement you deserve.