How a Public Adjuster Can Help with Cast Iron Pipe Damage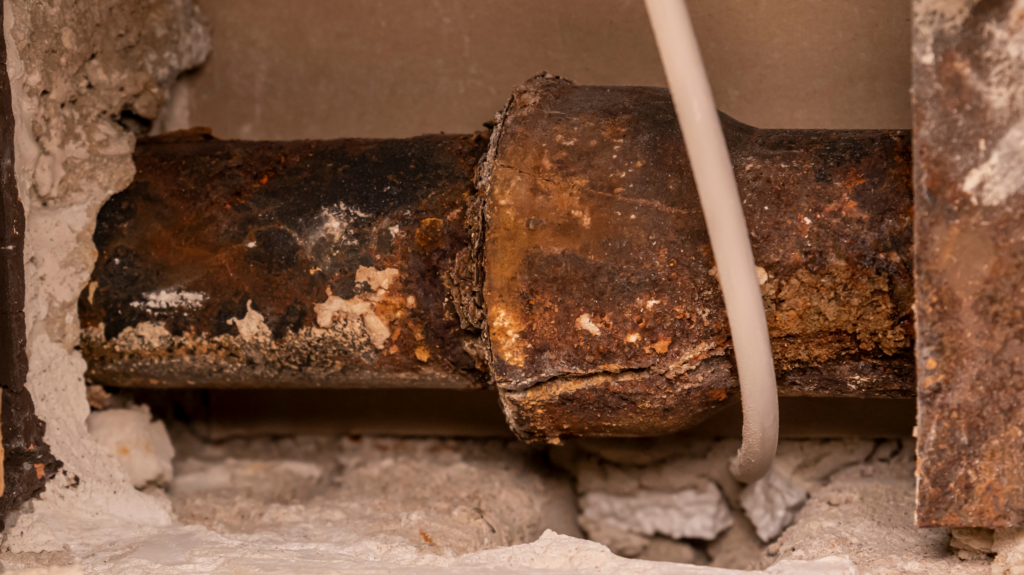 Cast Iron Pipe Damage Is Common In Florida

Older homes in Florida, those built prior to 1975, were originally constructed with cast iron pipes. If you or the previous owners of your home have not updated the plumbing system, your home is at risk for damage.
Because of the volume of homes built that incorporate these systems, the number of insurance claims regarding damage resulting from them is significant. Unfortunately, many insurance companies are reluctant to pay them. Engaging the services of a public adjuster experienced in cast iron pipe damage can positively impact your claims process.
Damage From Cast Iron Pipes Is Considerable and Costly

The humid weather and soil conditions in the state of Florida expedite the erosion of cast iron pipes, many of which are at or near the end of their life span. Over time, these pipes corrode and eventually break down, allowing water to escape and damage the surrounding area. If not treated, the pipes can completely fail and cause significant problems. When this happens, the resulting damage can be even more significant and expensive to repair.
If you notice any of the following, and your home still has cast iron pipes, they may be failing.
· Foul odors
· Leaks
· Drainage issues, including the backup of sewer water
· Damaged floor tiles, water stains and discoloration on flooring and carpets
· Pest problems
· Foundation cracks
These are not the only signs of cast iron pipe issues. If your home or business has these pipes, it is important to keep a close eye on its exterior as well. For example, if your grass becomes very green over the drainpipe, sewage may be leaking.
Should you notice any of these issues, immediate attention is necessary. Ignoring the signs of cast iron pipe damage results in even greater and more costly destruction.
Working With A Public Adjuster On Your Cast Iron Damage Is Critical 
Insurance claims regarding cast iron pipe damage are among some of the most denied in Florida. Getting an insurance company to reimburse you for the property damage caused by the failure of your cast iron pipes is going to be challenging.
In most cases, property insurance companies tend to deny and underpay insurance claims. The insurance company's adjuster works for them, protecting their bottom line. Choosing to hire a public adjuster, who works for YOU, ensures that you get the proper compensation in which you are entitled.
Additionally, many property insurance policies exclude cast iron pipe damage and, even when it is covered, reimbursement is often limited. In cases where cast iron pipe damage is allowable, the insurance company may claim that the damage is not a result of failure, but simply a normal life span, and is not covered.
Managing these claims, by yourself, is incredibly difficult. You must be able to identify the cause of the damage, recognize its extent and calculate the costs to repair. Because most home and property owners are not experts in construction and insurance, managing these tasks correctly is virtually impossible.
Additionally, the claims process itself is persistently complex and confusing. Insurance companies ask for specific information and it must be presented exactly as they designate within a specified time period to even have your claim considered.
At Aftermath, our adjusters are well-versed in identifying and documenting cast iron pipe damage – and we know how to present the information to your insurance company. Without a doubt, you will benefit from having a knowledgeable and experienced professional managing your claim.
When we work with you, we adopt your goals as our own. Obtaining an appropriate settlement to repair the damage and replace your plumbing is the end result for which we strive.
Our Public Adjusters Can Help You
At Aftermath, our professionals are knowledgeable regarding all property insurance claims in Florida, including those resulting from cast iron pipes. The extent of the damage to your property may not be visible to the naked eye. Because we understand how cast iron pipes work – and fail, and we know where to look to identify all of the issues.
We are well experienced in dealing with insurance companies. Our professionals recognize what these companies want to see and understand how and when they want their forms completed. Because of our time, knowledge and experience, we are able to manage and accurately submit all necessary documents. The claims process is not delayed because of mistakes or missed deadlines. We vow to properly manage your claim from start to finish, safeguarding that your claim is evaluated in a timely manner in order to ensure you receive fair and adequate compensation for the damage you have suffered.
Immediately addressing cast iron pipe issues is imperative. Replacing your pipes and repairing the damage caused as soon as possible so that all is sound and operational is a priority. We appreciate and understand the need to move quickly.
We are ready to immediately go to work for you, helping you address your damage.
Contact Aftermath Public Adjusters Today
Because of our approach to service and success in assisting our clients, Aftermath Public Adjusters & Consulting is well regarded in Florida. Our clients know they can rely on us to manage the entire claims process from beginning to end so they can focus their time and energy on their family and their lives. We make it a point to communicate regularly, keeping you in the loop at all times. Knowing what to expect and when to expect it is important. Your questions and concerns are valid, and we are here for you.
If your property has been damaged as the result of cast iron pipe damage, contact us immediately. Our professionals are ready to begin work today and help you get the settlement you need and deserve.
CONTACT US
Enter your contact information below for your FREE no obligation property inspection and claim damage review.