Aftermath Adjusters & Consulting, LLC in Hillsborough County
It takes a lot of time and effort to maintain a property. Although being a homeowner is something many people aspire to, when disaster strikes, you'll want help. That's because not all insurance companies have your best interests in mind.
Hiring a skilled public adjuster means you will have someone in your corner fighting for a fair settlement on your claim. Hiring Aftermath Adjusters & Consulting, LLC will save you time and money when dealing with your property damage claim. Our licensed public adjusters will be your advocates, pushing to get the money you deserve for your claim.
Our Hillsborough County public adjuster team works one-on-one with clients. We keep you updated from start to finish, but we do all the heavy lifting.
If you own a home or business in Hillsborough County, you are likely to need the help of a public adjuster at some point. When you hire a public adjuster, you get someone who is qualified and experienced in insurance claims. But more importantly, you get someone who represents you throughout the claims process.
We have more than 50 years of combined experience, so we know what to do and how to do it. That's something that most homeowners do not have, which is why the claims process can be so difficult and frustrating. Hiring a public adjuster can make everything a lot easier. That's because we handle the initial inspection, documentation, investigations, inspections, estimations, and negotiations. We are there for Hillsborough County property owners every step of the way.
Damages to your property are likely at some point during your homeownership. Fortunately, you have the option of hiring a public adjuster to help you deal with your insurance carrier.
---
Hurricane and Storm Damage
Everyone loves living in sunny Hillsborough County – until a hurricane strikes. Unfortunately, the gulf has a shallow continental shelf which allows storms to build before crashing onto land. This has led to many hurricanes and tropical storms in the area.
What does this mean for you? You are likely going to have to deal with the damages of a hurricane at some point while being a Florida property owner. Whether you have wind or hurricane damage, Aftermath Adjusters & Consulting, LLC can help.
Homeowners in Hillsborough County should contact us today. Aftermath Adjusters & Consulting, LL can help you receive the maximum settlement for your claim.
---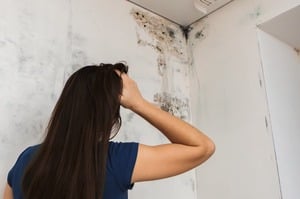 Damage From Roof Leaks
Unless your roof leak was due to a named storm, it will be difficult to win a claim. Even with a named storm, proving the cause of a roof leak can be nearly impossible. That's why you need the Aftermath Adjusters & Consulting, LLC team to help you with your claim. When you hire us, we work to get you the highest possible insurance payout.
Don't let misinformation keep you from making a claim. The age of your roof doesn't matter if the cause of the leak was a storm, trees or limbs, hail, or lightning. Let us help you file the necessary documentation so you can repair your home.
---

Damage from Water Leaks
Water leak damage is one of the most common insurance claims homeowners have to face. Water leak damage includes such things as:
– Broken pipes
– Leaking appliances
– Broken AC condensation lines
– Leaking faucets
– Broken underground pipes
– And more
Water damage ranges from simple stains to difficult-to-treat mold to structural damage. Unfortunately, it doesn't take long for water to cause substantial issues. We will help you document the damages so you get the compensation you need.
---
Damage from Mold
Unfortunately, mold is rarely covered by insurance. However, if it is due to a covered claim, you may be able to have insurance cover the mold remediation. Since these cases are difficult to prove, it makes sense to hire a public adjuster to help. Let us assist you in submitting your mold damage claim.
---
Damage from Fire and Smoke
Fires, big or small, can cause catastrophic damage to your home. Plus, the chemical residue and smoke may be dangerous to your family's health. Wouldn't it be a shame if your insurance company denied your claim?
Keep this from happening by contacting the Hillsborough County fire department if you have a fire. They will provide you with the reports needed by your insurance company. Call us if you have been denied due to the lack of this report.
---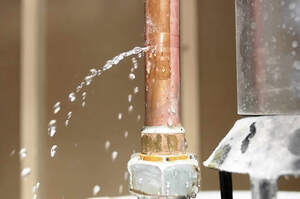 Damage from Cast Iron Pipes
Hillsborough County has been home to Florida residents since 1834. Unfortunately, homes built prior to 1974 may have been built using cast iron plumbing. Since these pipes are not meant to last more than 25 to 30 years, many older homes in the county are now having issues.
How can you know if your home has cast iron pipe problems? You may notice the following:
– Poor drainage
– Water backups in tubs, toilets, and sinks
– Damaged flooring
– Problems with the home's foundation
– Sewage odors
– Insect infestations
– Gurgling pipes
Even if you aren't noticing these issues, your pipes could be failing. That's why Aftermath Adjusters & Consulting, LLC recommends you call us for a free assessment. We can help you determine if you have cast iron pipes and what to do next.
---
Why Call Aftermath Adjusters & Consulting, LLC in Hillsborough County
There are many reasons to consider contacting Aftermath Adjusters & Consulting, LLC. Here are just a few:
– Spend time with your family instead of hassling with your insurance company over the damage claim
– Get a full settlement instead of one that comes back underpaid or denied
– Allow someone else to deal with all the needed documentation
Call today to speak with one of our qualified, experienced public adjusters. We will work with you one-on-one to determine your specific needs. Then, we will take the needed steps to get you the compensation you deserve.