Bathroom Leak Insurance Claims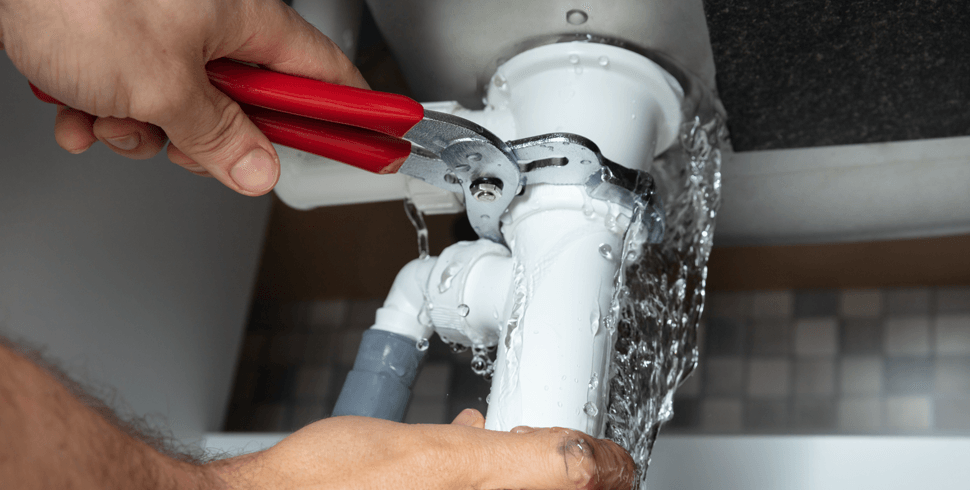 Causes of Bathroom Leaks
Water damage is the most common type of insurance claim filed, yet many people don't realize the extensive damage that it can actually cause.  With so many water sources in a bathroom (sinks, showers, tubs, and toilets), it's not surprising that many problems can lead to an insurance claim from a bathroom leak.
Some of the most common leaks are the result of wear and tear. Valves begin to fail, components in faucets break down, seals in showers and drains start to leak, tubs can crack, and pipes can burst.
Also, it is important to note that in Florida, cast iron pipes are a common fixture; many homes built prior to 1974 have them. Unfortunately, these pipes have a lifespan of 25-30 years, upon which they may begin to decay.  At any time, they may clog or break, causing an overflow in your home. Our experts can identify the existence of cast iron piping through an inspection and determine if there is an issue brewing. This preventative action can save you time, money, and aggravation!
Common Damage
Unfortunately, leaks are not always immediately apparent.  They often go unnoticed and untreated, causing the damage to intensify. When it is finally discovered, multiple areas of your home may be impacted.  A simple inspection can identify damage to your cabinets and vanities, bathroom floors and fixtures, closets, and shelving.
However, some of the most serious damage may not be visible to the naked eye.  In fact, the damage "underneath" may be the most costly to repair. Your drywall, pipes, and insulation may all be compromised.  And, once the water begins to move, damage can extend to adjoining walls, rooms, floors, and closets.
Undoubtedly, the repairs can be complicated and not something you can manage on your own.  As such, you will need professional and often costly help.
The Insurance Dilemma
Most homeowners mistakenly believe that filing an insurance claim is a straightforward and simple process. Unfortunately, this could not be further from the truth. Even policyholders with the highest coverage, those who pay their premiums regularly and on time, often have their claims delayed, underpaid, or even outright denied.  In reality, insurance companies are businesses with an eye on their bottom line. Every paid claim is an expense, decreasing their profitability and their goal is to get you to settle for as little as possible.
The claims process is intentionally complicated and it's something not recommended to take on yourself.  You need a specialist! Just as you would contact a doctor to help you with a medical issue, a lawyer for your legal matter, or an HVAC technician to assist you with your air conditioner, you should reach out to a licensed, professional public adjuster to assist with your insurance claim. You need someone with experience, who specialized in this field so that your claim gets the attention it needs for a fair and appropriate settlement.
Aftermath Adjusters & Consulting Can Help
If you have experienced a leak and are dealing with resulting water damage, our team can help you! Our comprehensive services in order to help process your bathroom leak insurance claim include the following steps:
Consultation: We will conduct a thorough inspection of your bathroom leak, identifying not only the source but also the entirety of the damage. Our team's construction knowledge is particularly valuable in situations like this. We know where to look!
Review: We will review your insurance policy in order to understand the full extent of your coverage. The information we gain will help us determine what course of action needs to be taken in filing and navigating the claims process.
Inspection: As your representative and advocate during the entire claim process, we will coordinate and attend any and all inspections with your insurance company's representatives and their experts
Estimation: Our team will prepare a professional and detailed, itemized, estimate regarding your damages which will be presented to the insurance company to aid in the negotiation process.
Preparation and Submission: On your behalf, our team will complete all claim forms, provide supporting documentation and submit them in a timely fashion. Because we know what insurance companies operating in Florida need to see, you can rest assured everything will be correct, the first time.
Negotiation: We will work hard to get your claim paid. And, should the initial response to your claim be inadequate, we will challenge it until it is fair and acceptable. Quite often, the insurance company adjusters don't delve as deeply into the damage; the proof we can provide can result in a much better settlement.
The value we bring to this process is significant and we have a proven reputation in the community. The average homeowner does not have the time, knowledge, or experience to adequately manage their claim efficiently. Additionally, we have access to leading industry professionals who can assist us in strengthening your claim. We have resolved many bathroom leak insurance claims throughout the years successfully!
Contact Us Today
If your bathroom has been damaged by a leak or backup, reach out to us immediately! We can help in assisting you through your bathroom leak insurance claim right away.  We understand that time is of importance when navigating water damage claims and we are immediately ready to go to work for you!
Our team of experienced professional adjusters is ready to leverage our expertise on your behalf and manage the claims process in its entirety. We have the time, knowledge, experience, and approach necessary to maximize your settlement. Let us focus our attention on your bathroom damage and insurance claim and you can focus on your family, your job, and your life!
Contact Aftermath Adjusters & Consulting, LLC today for help with your bathroom insurance claim. We are the policy holder's advocate! We work for YOU! 
CONTACT US
Enter your contact information below for your FREE no obligation property inspection and claim damage review.