Belle Glade Public Adjusters – Aftermath Adjusters & Consulting, LLC
If you own property in Belle Glade, you understand how much effort it is to keep the property in great condition. That's why, if disaster strikes, you'll want the assistance of reputable Belle Glade public adjusters to help handle your claim.
Unfortunately, your insurance company may not be on your side during a disaster. Their goal is to make money – not make claim payments. That's why you need a public adjuster to help you obtain a fair settlement for the damage to your property. Aftermath Adjusters & Consulting, LLC can help you do just that – saving both time and effort in the process.
Our licensed public adjusters work hard to get you the settlement you deserve. We work one-on-one with you, get to know your specific issues, and communicate with you through the entire process. You can count on us to be there to help.
If you have a property in Belle Glade and have suffered damage, consider hiring a public adjuster to help you submit your insurance claim. This is the easiest way to get the compensation you are rightfully owed. Remember, professional public adjusters, represent you, the policyholder.
We will be with you every step of the way, from the initial inspection to filing the claim, to professional estimates, to negotiations, and more. We even attend all on-site inspections. We have a combined experience of over 50 years and know what we are doing. Let us help you handle the claims process for your Belle Glade property.
---
Different Types of Insurance Claims
There are many different things that can trigger the need to file an insurance claim. It could be weather related, such as high winds or flooding. Or it may be another type of disasters such as fire or mold. If you have a public adjuster on your side, you won't have to figure it all out on your own.
---
Wind & Hurricane Damage is Likely
Although there are countless perks of living in Belle Glade, the likelihood is that you will eventually incur wind and hurricane damage. That's because such storms cause challenges for all Florida property owners. If wind or storms have damaged your Belle Glade home or business, then Aftermath Adjusters can help. Call Aftermath Adjusters & Consulting, LLC right away, so we can begin to fight for you to receive the full compensation you deserve.
---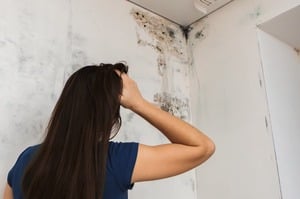 Insurance Companies Often Deny Roof Leaks
More often than not, insurance companies deny roof leak claims. The exception is if the roof leak is due to a storm. Proving that, however, can be tricky, which is why you will want the assistance of Aftermath Adjusters & Consulting, LLC. We will work with your insurance company to help you get the highest possible insurance payout.
Don't be confused about your coverage. You may have a claim even if you've been told otherwise. Roof leaks caused by wind, trees or limbs, or even lightning may mean your claim is valid – regardless of the age of your roof. Let us help you determine the cause of the roof leak and help you get a settlement to cover the damages.
---
Water Damage is Common
Water damage claims are the most common homeowners insurance claims. Such claims are due to:
– Plumbing issues
– Leaky appliances (washing machine, dishwasher, garbage disposal, water heater, etc.)
– Ruptured water lines (AC condensation line, ice maker water line, etc.)
– Dripping faucets
– Burst underground pipes
Damage can happen slowly over time or immediately and include stains, mildew, and even structural damage. Let us help you document your losses so you can get the highest possible settlement.
---
Mold Damage Claims are Difficult
In many cases, your homeowner's insurance will not cover mold damage. However, if the damage is due to a water leak, you may have a claim – but the document for proving this claim is difficult. Let us help you submit your mold damage claim.
---
Fire and Smoke Damage Is Catastrophic
Anyone who has experienced a fire will tell you that the damage from fire and smoke is catastrophic. This is true even if the fire is small.
If you experience a fire, be sure to contact the Belle Glade fire department. The report they make will be instrumental in helping you get a fire and smoke damage settlement.
---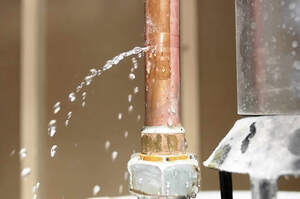 Watch Out for Cast Iron Pipe Damage
Cast iron pipes, though used in homes built prior to 1974, are no longer used in buildings. Why? Because they degrade, and when they do, they cause problems in your home. If you have deteriorating cast iron pipes, you may notice:
– Drainage issues
– Backed up plumbing in bathrooms and kitchens
– Foundation issues
– Structural damage
– Foul odors
– Insect and rodent infestation
– Gurgling noise in the pipes
Call Aftermath Adjusters & Consulting, LLC for a free home assessment. We can help you determine if you have cast iron pipes if they are causing problems, and what you need to do next.
---
Why Call Aftermath Adjusters & Consulting, LLC in Belle Glade
Many property owners dealing with insurance providers feel out of control. They don't understand why their claim has been denied or not paid in full. They don't know what paperwork is required. They are confused about their policy terms. Let the experts at Aftermath Adjusters help. We do the hard work so you don't have to.
Don't wait. Call today to talk with one of our expert public adjusters. They will take the time needed to determine what is needed so that you can get the money you deserve.