Boynton Beach Public Adjusters – Aftermath Adjusters & Consulting, LLC
Owning property in Boynton Beach doesn't happen by accident; it is the result of considerable hard work and significant savings. Those homeowners who are fortunate enough to be in this position, take great pride in their accomplishments and go above and beyond to maintain their property and keep it safe from disaster. Sadly, good intentions and even hard work do not always provide adequate protection against damage to your property. Storms are a very real threat, and the damage they can cause can devastate both residential and commercial properties alike. Thus, the right insurance coverage and policy are a must!
Most property owners believe that purchasing the appropriate policy and paying their premiums regularly guarantees that if they have damage, their claim will be paid completely, in a timely fashion. Quite often this could not be further from the truth. Insurance companies are businesses, with an ultimate goal of profitability, and because paying claims is an expense, property owners regularly find their claims underpaid and even outright denied.
Property damage is frustrating and property owners don't always understand their options. Many accept the first settlement offer from their insurance company, even when it is inadequate to cover their expenses. The entire process is overwhelming for homeowners, and the desire to move on is enticing. Most homeowners do not want to deal with the tedious process of fighting their insurance company in court and handle all of the associated paperwork involved in such an incident.
This is a major misconception that many homeowners have, as they have many options for getting the settlement they deserve. Quite often, a better settlement is possible. If you own property in Boynton Beach and experienced property damage, the team at Aftermath Adjusters & Consulting, LLC can help. We are well-versed in both the construction and insurance industry and have a well-earned reputation for helping our clients get the settlements to which they are entitled.
When you work with us we assume responsibility for the entire claims process, allowing you to refocus on your life. Our team will keep you up-to-date on our progress; you will always know exactly where your claim stands. Maximizing your settlement is our ultimate goal – we will fight tirelessly to achieve it. We are proud of the success we have had and are excited to get to work for you.
---
Insurance Claims Issues

Inclement weather is at the heart of many Florida insurance claims. Storms can bring rain, flooding, and high winds – and wreak havoc on local properties.
When this happens, the damage can be considerable, and repair costs life-changing. You need your insurance company to have your back and pay your claims.
The assistance of a skilled and reputable public adjuster has proven to positively impact insurance settlements in Florida. Public Adjusters like us have the expertise to manage the whole process and attain the settlement you deserved in the first place.
---
Wind & Hurricane Damage
Boynton Beach is a beautiful city in Palm Beach County, one that is home to countless businesses and many individuals. Its residents have seen, firsthand, the damage that tropical storms, hurricanes, and flooding can cause.
Have you recently experienced property damage? If so, contact the experienced professionals at Aftermath Adjusters & Consulting, LLC as soon as possible. Our team is ready to assume responsibility for your claim and handle all the work relating to it. We can help you!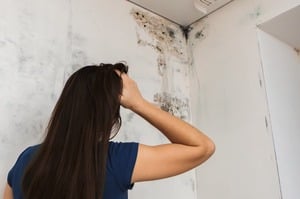 ---
Roof Leaks

Managing your roof leak claim seems like a simple process when in reality, it is anything but that. Even though roof leaks are common throughout the state, they are incredibly complicated claims. Often, only weather-related damage is covered, so determining the cause of your damage is key.
This is where we can make a difference. Our team of seasoned public adjusters will review your policy to determine the coverage it provides. We can also inspect your roof and identify the areas and causes of the leaks.
Finally, if they are found to be storm-related, we can manage the filing of your claim. Those who live in Florida need to be aware that the ages of their roofs do not play a role in coverage. The only thing that matters is the cause of the damage.
---

Water Damage
If you live in Florida you are likely aware of both how much damage water can cause, and how often water damage becomes an issue. Did you know that the majority of insurance claims result from water damage? Leaky faucets, burst pipes, and broken appliances result in serious issues.
Mildew, stains, and even structural issues can occur as a chain reaction from water damage in your home. If your property has been damaged by water, time is of the essence. You must address it immediately. The longer you wait, the more problems you will have.
The Aftermath team in Boynton Beach is ready to handle your water damage immediately. We will thoroughly inspect your property and document all damage for your insurance claim. This information is important to have; the insurance company will require it when ultimately determining your settlement.
---
Mold Damage
Mold is a frightening word and a truly awful problem. It is also extremely costly to remediate and resolve. Unfortunately, it is not always a covered insurance expense. It depends upon the circumstances that caused it. For example, if the mold in your property was the result of another covered incident, like an appliance leak, you may be able to be reimbursed for the damages.
In order to be effective in receiving the settlement you deserve, you need careful documentation. This is where we can help. Our professional adjusters can inspect your property and complete the claims process for you. We ensure your claim is correct and includes all necessary forms, reports, and damage documentation.
Correctly submitting a complete claims package, the first time, increases the chances of appropriate reimbursement.
---
Fire and Smoke Damage

Fire and smoke can quickly cause irrecoverable damage – both the structure of your property and its internal contents may be ruined.
Critical to having your fire and smoke damage covered is obtaining and submitting a copy of the fire report that was filed with the Boynton Beach fire department.
Calling them to notify them of the fire, even if you extinguished it yourself, is critical. It is likely your insurance company will require this paperwork. Not having this important police report and paperwork can invalidate your claim.
---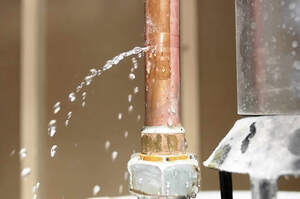 Cast Iron Pipe Damage
Did you know that cast iron pipes were commonly used in constructing both residential and commercial structures prior to 1974? If your property was built before that time, you may have them. And, they are likely reaching the end of their life span. Over time, these pipes begin to decay which results in damage to your drainage and plumbing systems. Left untreated, the foundation of your property may be in serious jeopardy.
If you believe your property may have cast-iron pipes, reach out to our team in Boynton Beach. We are available to conduct a home assessment where we can identify the existence of cast iron pipes. If we find them, we will inspect them to determine if they need to be replaced. Hindsight is twenty-twenty – a little bit of proactive behavior can help you avoid costly damage.
If you are unsure about the age of your pipes, but hear gurgling noises, see water damage, insect infestation, and smell sewage, a cast iron pipe issue may already exist in your home.
---
Call Aftermath Adjusters & Consulting, LLC in Boynton Beach Today
Your insurance company wants you to settle for as little as possible. They are not concerned with the fact that the settlement they propose may not be appropriate to cover your property damage.
But, you don't have to accept their first offer. The Aftermath team of experienced public adjusters can represent you and help you to get the settlement you deserve. Our professionals handle the process in its entirety; we can address underpaid and denied claims, and negotiate on your behalf.
You want to work with professionals who know both the insurance and construction industry. Successfully handling this process on your own can be impossible, you simply don't have the knowledge and experience necessary.
Rest assured we have the highest level of expertise as Public Adjusters in managing the whole claims process from start to finish. We understand what insurance companies want to see – and we meet their expectations. Our packages are complete and accurate, all damage is appropriately documented.
Reach out to us today, as we are ready to handle your claim immediately. Our Boynton Beach team is ready to go work on your behalf. We have earned a reputation for successfully handling our clients' claims and meeting all of their needs. Reach out to us today and learn how we can successfully reach the optimal settlement that you deserve.