Cooper City Public Adjusters – Aftermath Adjusters & Consulting, LLC
Owning residential and commercial property is an investment, and one worth keeping safe. The liabilities associated with property ownership are great, which is why it is so important to purchase the right property insurance to protect your investment. Finding just the right insurance is important and takes a lot of research and due diligence on the part of the property owner. First, you have to find the right homeowner's insurance, and then, you have to be sure that you have all the other insurances in place to protect your property from natural disasters, such as flooding or hurricanes, as well as other catastrophes. Without the right insurance, your investment is at risk.
However, just having the right policies is not enough. If you have to file a claim, you want to be sure that you have the best advice at hand. Aftermath Adjusters & Consulting, LLC are the best Cooper City Public Adjusters. We can help you file your insurance claims and understand the entire process.
Of course, the hope is that you never have to make an insurance claim. However, owning property in Florida means that you are likely to experience one of the many hurricanes that wreak havoc on our state, as well as flooding and other natural disasters. And for those who have dealt with these disasters in the past, you know how challenging, frustrating, and difficult the process can be.
Although you may have picked a great insurance company, you have to realize that they are a business and businesses exist to make money. That means that they do what is best for the company, not necessarily what is best for the policyholder.
Think of it this way, paying out a claim makes them lose money. Denying a claim increases profits. Therefore, they are likely to do what they can to underpay or deny claims. As the policyholder, you can accept the decision and move on, but this is often at a great cost to you because you will have to bear the additional cost to repair your property. Thankfully, it doesn't have to be this way because you can appeal underpaid and denied claims.
The best way to handle the appeal process is with a reputable, experienced public adjuster, like Aftermath Adjusters & Consulting. This wise choice puts professionals on your side that will help you get the best possible settlement based on your claim and insurance.
At Aftermath Adjusters & Consulting, we understand the complexities of the insurance claims process. We attend each and every inspection and use the knowledge and experience we have to negotiate the best possible settlement on your behalf. Don't let a complicated insurance claims process keep you from getting the settlement you deserve. Our public adjusters and the team can help.
---
Insurance Claims
Our Cooper City public adjusters have local expertise and experience, plus we understand the types of insurance claims you are most likely to encounter. Moreover, we have constructive expertise, that when leveraged with our insurance knowledge, will positively impact the claims process on your behalf.
---
The Unpredictable Florida Weather
Cooper City typically has warm temperatures and sunny, blue skies. It is no wonder people move here from all over the country. However, the weather isn't always perfect – ask any resident who has experienced a hurricane or tropical storm. These bring damaging winds and flooding, which can be detrimental to anyone owning area real estate.
If you've experienced storm damage and live in Cooper City, give us a call today. Our team is ready to get to work on your insurance claim right away. Our goal is to help you receive the settlement you deserve.
---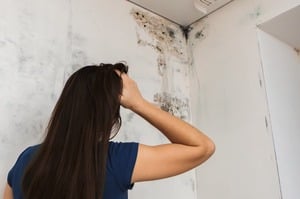 Will Your Insurance Cover Roof Leak Damage?
Roof leaks are a common issue in Cooper City and across Florida. However, not all homeowner's policies cover damage from roof leaks – though it isn't easy to determine. That's why, as your public adjuster, we will spend time understanding your policy and inspecting your property's damage to help you discover what is covered.
For instance, if your roof leaked due to storm damage, your insurance may cover the expense. However, your insurance company may choose not to let you know about this exception to the rule.
Additionally, insurance companies may try to deny the claim because your roof was old, stating that old roofs are not covered for weather damage. In most cases, this is not true, since the age of the roof is not a factor in storm damage. Unfortunately, many policyholders believe it to be true and don't get a settlement on their claim.
---

Water Damage Is Very Common
One of the most popular insurance claims in the state is water damage claims. Even a very small leak can cause significant damage, so never assume a leak is minor. Whether the leak is due to an appliance, burst pipe, or dripping faucet, it can result in stains and mildew, as well as expensive structural issues.
We have experience helping customers with water damage. However, you need to contact us as quickly as possible because the earlier you address the issue, the better the outcome will be. Once you contact us, we will inspect your property, document the damages, and submit your claim. This will help you get the needed repairs to stop problems such as mold.
---
Beware of Mold Damage
The only way to avoid mold is to catch leaks and make repairs quickly. That's because mold grows and spreads quickly. Not only is it costly to remove, but it is also dangerous. You see, mold can impact the structural integrity of your home. Plus, it can cause health issues for anyone living or working on your property.
Despite the serious nature of mold, insurance companies often do not cover the damage due to mold. It completely depends on the cause of the mold. For instance, mold damage may be covered if it is the result of a water leak, but even then, you need our team to help.
We will find out why you have mold and review your property insurance policy. If mold is covered, we then will help you file a claim, getting all the needed documents in a timely fashion. Having us on your side helping with the claims process improves your chances of receiving an equitable settlement.
---
Smoke and Fire Damage Claims
No one wants to think about their property catching fire. Not only can a fire completely level a property, but even contained fires leave structural damage, water damage, and smoke damage. No matter what, dealing with a fire can change your life.
The first step when making a claim is to contact the Cooper City Fire Department and file a report. This is true even if the fire was small, and you were able to put it out by yourself. Without a report, you will not have the needed documentation to file a claim. Without this report, your claim may be denied.
---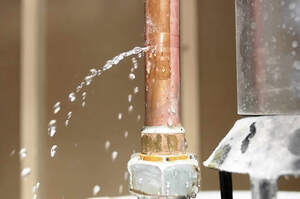 Cast Iron Pipes Cause Damage
Does your home or business have cast iron piping? You may not be aware if it does because many cast iron pipes are hidden and not visible to the naked eye.
However, homes and businesses constructed before 1974 may contain cast iron pipes. If you don't know, then find out. Why? Because cast iron pipes only last 25 to 30 years. Then, they begin to deteriorate. As they rust and fall apart, your property can begin to experience plumbing problems and leaks. This can affect your entire home, including the foundation and structural integrity of your home. Some signs of problems include water stains, bulging wood, insect infestation, gurgling pipes, slow drainage, and foul odors.
Call our Cooper City team to perform a free home assessment. We will help identify any cast iron pipes or issues. Thankfully, when found early, damage can be significantly reduced.
---
Aftermath Adjusters & Consulting, LLC in Cooper City Is Here to Help!
If you live in Cooper City, you own property in a very desirable Florida city. That's why it makes sense to take all the needed steps with your insurance company if your property has been damaged. However, the insurance claims process is complicated and time-consuming. Because of this, most property owners do not have the necessary skills and experience – or time – to handle these claims. Our Cooper City team at Aftermath Adjusters & Consulting, LLC has everything needed to help you with your damage claim. We are the number one Cooper City Public Adjusters in Florida, and we are ready to help.
When you hire us, we help you with the entire process from start to finish. This means you can get back to living your life, having fun with your family, and focusing on your business. Our team will inspect your property, document the damage, generate the needed reports, and submit all the paperwork needed – all while keeping you in the loop so you know where we are in the process. Then, when the settlement offers come in, we go over them to be sure they adequately cover the costs of repair and replacement. If they do not, or if the claim is denied, then we begin the appeals process for you as well.
When you've experienced damage to your property, timing is everything. That's why if you call, we are ready to go to work. Reach out to us today, and let us leverage our knowledge, expertise, experience, and approach. Let us put our attention to detail and reputation for maximizing settlements to work for you. Call us today to let us support you as your local and top Cooper City Public Adjusters.
We understand how difficult and emotional property damage can be. Let us help you with our full range of expertise and support. Let us help you successfully resolve your insurance claim issues. Contact Aftermath Adjusters & Consulting, LLC today!