Coral Springs Public Adjusters – Aftermath Adjusters & Consulting, LLC
Real estate transactions, both business and personal, are significant. They mark milestones in your life and require a considerable capital investment. You worked hard to achieve the goal of owning a home or commercial property, and it is critically important that you take the necessary steps to protect it.
Property maintenance is a lot of work. Even when we stay on top of regular tasks, things can go wrong. If you live and work in Florida, you know this to be true – property damage happens all of the time.
The key to protecting yourself and your future is insuring your property appropriately. Unfortunately, purchasing the best coverage doesn't certify that a damages claim you submit will be managed efficiently and effectively by your insurance company. Insurance is a business, and every claim paid decreases the company's overall profitability. Thus, insurance claims are regularly underpaid and even denied. If you find yourself in this position, engaging a reputable public adjuster, like Aftermath Adjusters and Consulting, is the first step you should take in addressing the problem.
Our team in Coral Springs has a broad range of experience. We can manage the entire claims process on your behalf, handling everything from filing your claim and handling all paperwork, meeting adjusters and all carrier representatives, and negotiating your settlement. We have over five decades of combined experience helping Florida property owners successfully handle their insurance claims.
Leveraging our experience and assisting our clients from beginning to end is what we do. Among the services we provide are:
Attending all property inspections.
Completing and submitting all necessary paperwork.
Calculating a professional estimate.
Negotiating with the insurance company on your behalf.
When we work with you, we take on your goals as our own. We strive to get you the settlement you need and deserve.
---
Types of Insurance Claims
There are so many issues that can result in property damage. When you live in Florida, some of the most common is the result of inclement weather including flooding, storms, and high winds. Any one of these conditions can result in major damage, and when they combine, the results can be catastrophic.
Getting your insurance company to appropriately pay for the costly damage can be a challenge. Working with a public adjuster provides you a "leg up" in the process; they can leverage their knowledge and experience throughout the entire process to get you the settlement you need.
---
Wind & Hurricane Damage
Coral Springs is a popular business and residential destination – everyone wants to be here! The city is friendly, has great schools, and some of the most beautiful weather – until it storms.
Are you a resident of the city who has suffered hurricane and wind damage? If so, we are ready to help you navigate the insurance process. The sooner you reach out to us, the sooner we can get to work on your claim. We know you need a fair settlement to repair and rebuild – time is of the essence.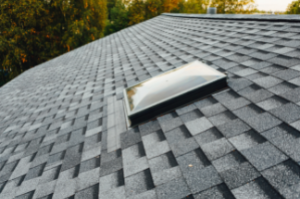 ---
Roof Leaks
At Aftermath Adjusters & Consulting LLC, we are no strangers to roof leaks. They are one of the most common issues we see. They can be caused by a variety of things including but not limited to wind, lightning, and falling branches.
Unfortunately, getting compensated for roof leaks is often a battle. Many insurance policies limit the coverage of roof damage depending on how it happened. Our professionals can uncover the root of the problem and determine what caused your leak.
It is important to understand that roof age is not always a factor in coverage – weather damage to older roofs should be covered!
---
Water Damage
Water can cause more damage, in less time, than you could ever imagine. Problems like burst pipes, leaking faucets and malfunctioning appliances can lead to flooding, water stains, mildew, and ultimately structural damage.
It is critical to address water damage immediately. Our team can inspect your property and accurately document all problems. Sometimes, damages are not visible to the naked eye. Let us help you identify all the problems and get the compensation you deserve.
---
Mold Damage
Mold. It's a frightening word. When it invades your home, you must address it. Unfortunately, mold damage is not always covered by your insurance policy. Recognizing covered and not-covered damage is critical when submitting insurance claims. Sometimes the cause is the crucial element. For example, mold in and of itself is not usually a reimbursable condition. However, when it results from other covered issues, like a water leak, it may be. Our adjusters are familiar with mold and can help identify its source, accurately document your claim and submit it in a timely fashion.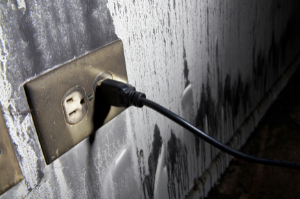 ---
Fire and Smoke Damage
Nothing may move more quickly or cause more damage than fire and smoke. If you have experienced an event like this, your first course of action should be to contact the Coral Springs Fire Department for help properly extinguishing the fire and to also make sure a report is filed. The insurance company will ask for this when reviewing your claim. If you don't have one, you may have difficulty reaching a settlement.
---
Cast Iron Pipe Damage
If you live in a home built before 1974 you may have cast-iron pipes. If this is the case, they are likely reaching their full life span (25-30 years). Over time, they begin to decay which causes a host of problems including plumbing backups, drainage issues, and structural damage to the foundation and floors.
Recognizing cast iron pipe issues early can help minimize the damage to your home. If you see water damage, lots of insects, notice slow drainage, hear gurgling pipes or begin to smell sewage, you may have failing cast iron pipes.
Take action today. If you know your home is older, contact us for a no-cost home assessment during which we will inspect your pipes. We can identify the early stages of decay and you can address the problem before it results in costly damage to your property.
---
Why Call Aftermath Adjusters & Consulting, LLC in Coral Springs?
Managing insurance claims can be a literal nightmare. And, most home and business owners simply don't have the knowledge and experience to navigate this complex process appropriately.
Our Aftermath Adjusters & Consulting, LLC, team can help. When we work with you we apply all that we know. We will:
Handle the entirety of the claims process.
Compile reports and complete all paperwork for you.
Review underpaid and denied claims and resubmit them with the appropriate documentation to challenge the insurance company's response.
Reach out to us today to schedule an appointment.
We have earned a reputation for providing high-quality service and responsive, personal attention. Recognizing that each client's situation is unique and details matter. We pay attention to the little things and pride ourselves on successfully resolving your insurance claim issues.