Deerfield Beach Public Adjusters – Aftermath Adjusters & Consulting, LLC
Owning a residence involves a lot of effort. You'll need the help of highly skilled Deerfield Beach public adjusters to guide you with your claim if damage occurs. When it pertains to claims, insurance carriers aren't always on your side. A public adjuster can help you get a favorable result for the damage to your home. In Deerfield Beach, Aftermath Adjusters & Consulting, LLC can aid you in saving both time and energy. Our experienced and qualified adjusters will fight persistently on your behalf to achieve a settlement. Our Deerfield Beach public adjusters work hand in hand with you. It is imperative to keep clients informed at all phases of the process. We are always ready and glad to assist you.
If you own a house or office in Deerfield Beach and your property is damaged, you should definitely consider hiring a public adjuster to help you submit an insurance claim. Public adjusters can guide you in receiving the full compensation amount to which you are rightfully due. During the negotiation and overview of an insurance claim, a professional public adjuster acts as your advocate. We have real-life experience of well over 50 years and know what we're doing! We understand how tedious the claims process may be for Deerfield Beach people, and we're here to facilitate.
Having a public adjuster on your team can be quite advantageous during a mishap. We will be with you for the entire process, from the initial inspection to the collection and submission of the documents specified by your insurance provider to conduct a full examination of your claim. Also, we will provide detailed and professional estimates, communicate with the insurance company, and handle any on-scene inspections.
---
Types of Insurance Claims
Floods, strong winds, and violent storms are all examples of extreme weather that can cause property damage. If you have a public adjuster on your side, you won't be dealing with your insurance company alone.
---
Wind & Hurricane Damage
While living in Deerfield Beach has multiple benefits, one of them is not the lack of poor weather conditions. Hurricanes will, unfortunately, be an issue for Floridians. Aftermath Adjusters can greatly aid you if your Deerfield Beach property has been damaged by wind or storms. Call or email Aftermath Adjusters & Consulting LLC right away! As a result, we will fight for you so that you receive the full amount of your claim.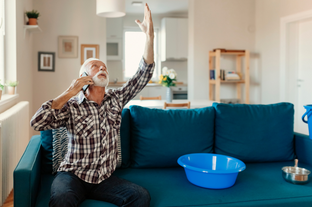 ---
Roof Leaks
Unless the damage was caused by a storm, roof leak claims are seldom paid. That's why you'll need the knowledge and skills of Aftermath Adjusters & Consulting, LLC to handle your claim. We will strive incessantly to obtain the highest possible insurance payment.
Many policyholders don't 100% understand their policies, and as a result, they are unaware that a claim exists. Roof leaks can be caused by a variety of factors, such as wind, tree/limb fall, and even lightning. Your insurance should cover the damage regardless of the age of your roof.
---
Water Damage
The most prevalent cause of home insurance claims is water damage. The following things may contribute to these types of damages:
Problems with the plumbing system, such as burst pipes.
Leaky air conditioner condensation lines, garbage disposals, ice makers, dishwashers, washing machines, and water heaters are just a few examples of leaky appliances.
Faucets that leak.
Underground pipelines with cracks
In a short period of time, water can cause staining, corrosion, and serious damage. We will meticulously document the damages in order to obtain the maximum compensation you are owed.
---
Mold Damage
It's crucial to mention that mold alone isn't always covered by insurance. Mold damage caused by water damage occurrences, on the other hand, may be covered by insurance. If this is the scenario, we can handle all aspects of facilitating a mold damage claim.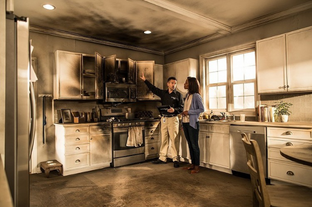 ---
Fire and Smoke Damage
A fire, regardless of its size or intensity, has the capacity to destroy everything in its path. This could put your health and well-being in jeopardy.
When there is smoke or fire damage in Deerfield Beach, it is critical to call 911 and report the situation to the fire department. Challenges may develop if someone fails to submit the report.
---
Cast Iron Pipe Damage
Deterioration or corrosion of cast iron pipes can lead to a number of issues at your property, including the following:
–  Drainage complications.
–  Underground plumbing problems can lead to backed-up bathtubs, toilets, bathrooms, and kitchen sinks.
–  Concerns in the foundation.
– Damage to the flooring's structural integrity.
It's probable that your cast iron pipes are failing if you notice wastewater odors, drainage bottlenecks, bug infestations, gurgling pipes, or water damage. As a result, individuals whose homes were built prior to 1974 should contact Aftermath Adjusters & Consulting, LLC for a free home examination. We can help you figure out if your cast iron pipes are deteriorating.
---
Why Call Aftermath Adjusters & Consulting, LLC in Deerfield Beach
When dealing with insurance providers, you may feel powerless. Leave the specifics to the pros at Aftermath Adjusters so you don't have to.
We can help to determine why your claim was not approved.
If your claim is denied, we have the knowledge and tools to actually help you.
Establish that your insurance company has all of the essential documentation to thoroughly examine your claim.
Do not procrastinate any longer! This is your opportunity to speak with one of our experienced and licensed public adjusters. Our customized strategy allows us to get to know each property owner, determine their specific needs, and then take the necessary steps to ensure they get the money they deserve!