Delray Beach Public Adjusters – Aftermath Adjusters & Consulting, LLC
We are the leading and top-rated Delray Beach Public Adjusters. Purchasing a property is a major life decision – for many, their real property is their most substantial asset – likely the result of hard work and years of savings. Once the purchase process is complete, keeping your property well-maintained is a priority, one to which significant time and effort are devoted.
Sadly, even those who work the hardest at maintaining and caring for their property can experience damage. Simply living in South Florida makes this a very likely occurrence. One major reason is the local weather, which can be challenging – having the appropriate insurance coverage is a must. Unfortunately, even the best policies don't guarantee quality customer service. You see, you are not the priority in your insurance company's eye – that honor goes to their shareholders. Thus, the response to claims may be slow – and quite often even the most reasonable ones may be underpaid or even denied.
Tactics like delaying, underpaying, and denying claims have proven to be beneficial to insurance companies. Many clients tend to accept their first response, and ultimately settle for less than they deserve. This leaves them responsible for paying for repairs out of pocket.
Have you experienced property damage in Delray Beach? If so, we are ready to help. Our expertise in the area is unmatched and we have a reputation for providing our clients with the highest quality service. When you work with us you can rest assured that we will handle the whole process, freeing your time to focus your attention on your job, your family, and your life. We adopt your goals as our own, and fight tirelessly to achieve them. Maximizing your settlement is our ultimate priority.
---
Insurance Issues Are Common
If you own a property you likely know all of the things that can go wrong. Also, you are probably aware of how expensive repairs can be when damages do occur to your property. Sometimes it seems as if a problem is always lurking on the horizon.
As a Florida resident, the weather is always top of mind – and it should be. We see hurricanes and tropical storms regularly – and the damage they cause can be overwhelming. You need to be reimbursed appropriately by your insurance company to affect these repairs correctly.
When you work with a seasoned public adjuster, you are more likely to realize a better settlement – and the claims process is infinitely easier.
---
Wind & Hurricane Damage
If you reside in Delray Beach, consider yourself very fortunate. You get to live where others vacation regularly. Needless to say, the city is known for spectacular weather – and some horrific storms. Being prepared for unseen weather conditions is very crucial.
If your Delray Beach property has sustained damage, reach out to the professionals at Aftermath Adjusters & Consulting, LLC as soon as possible. Let us get to work on your claim quickly – we can help you get the settlement you deserve.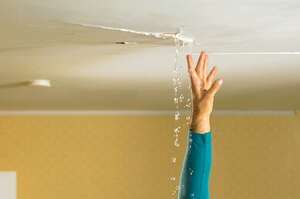 ---
Roof Leaks

Roof leaks present an incredibly challenging insurance claim. In fact, they are among the most difficult to have approved. You see, only roofing damage caused by storms is usually covered. Thus, help from a public adjuster can be critical.
Our Delray Beach team understands insurance policies; we will review yours and explain them to you. Once we determine the cause of the leak, and if it is covered, we can help you make your claim. Often, property owners don't submit their storm-related roof claims because of the age of their roofs. Don't make this common mistake. Roof age should be irrelevant when storm damage occurs.
---

Water Damage

Water damage seems to be insignificant, but that is far from the truth. For many, until they actually experience a water leak, they don't realize how much damage can occur. Water claims are the most frequently made. Leaky faucets, broken pipes, and malfunctioning appliances can result in excess water. Left untreated, mold, mildew and even structural damage are a possibility.
Clearly, you need to address water damage immediately. Our team is ready to go to work for you. Contact us to schedule an inspection immediately. We know where to look to identify all of your water damage and will document it appropriately for your claims. This information is critical to the settlement process.
---
Mold Damage
Mold is one of the most devastating problems a property owner can encounter. Unfortunately, quite often it is not covered by insurance companies. In those cases where it is, the assistance of a public adjuster is valuable. This professional can identify the cause of the mold – important information in determining coverage.
It is critical to understand that when mold is caused by a water leak, you may be able to be reimbursed for your damage – but you will need documentation. We can help. Our team will handle the claims process for you – making sure all reports are submitted correctly and in a timely fashion.
Mold remediation can be costly. Correctly submitted claims improve settlement chances.
---
Fire and Smoke Damage

Nothing causes more damage in less time than a fire. What is not ruined by the flames is often devastated by the accompanying smoke. The damage caused by both can be catastrophic.
If you suffer fire and smoke damage in Delray Beach, you must contact the fire department to file a report (even if you extinguished the flames yourself). This documentation may be required by your insurance company. Failure to submit it can invalidate your claim.
---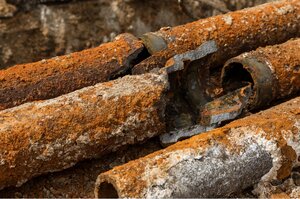 Cast Iron Pipe Damage
Cast iron pipes have a specific life span. And, if your property was built prior to 1974, and you have them, they have already begun to decay. This causes plumbing backups and damage to your drainage systems. Left untreated, your floors and foundation are at risk.
Our Delray Beach team can conduct a home assessment and identify the existence of cast iron pipes. If you have them, we can inspect them to determine if they need to be replaced. Taking the time to do this, and identify any issues before problems occur is wise – it can save you money, time, and aggravation in the future.
Signs of issues with cast iron pipes can include insect infestation, an odor of sewage, and gurgling noises. Definitely reach out to us if you are experiencing any of these symptoms in your home.
---
Call Aftermath Adjusters & Consulting, LLC in Delray Beach Today
Insurance issues are complicated. The average homeowner does not have the requisite knowledge or experience to manage them effectively. Our team is well-versed in both insurance and construction. When engaged, we will:
-Manage the claims submission process
-Review past denied and underpaid claims
-Negotiate with the insurance company on your behalf.
We know how insurance companies operate; we understand what they want to see and why they underpay or deny claims. We can leverage this experience on your behalf to help you get the settlement to which you are entitled. We have been deemed as the best Delray Beach Public Adjusters for this very given reason, as our clients all have received maximized settlements.
When we work for you, we adopt your claim as our own and work tirelessly to settle it appropriately. We understand that insurance payouts are necessary in order to repair your property. The future appraisal value and the health of your property depend upon it.
Contact us today and schedule an appointment with us the number one Delray Beach Public Adjusters. We are ready to alleviate the stress and strain associated with insurance claims and help you to move forward. Our team has earned a reputation in and around Delray Beach for providing client-focused service. We actively listen to your concerns, provide accurate and timely answers to your questions and appropriately handle your claims. Property damage is unique in each and every case – reviewing all aspects thoroughly is critical to maximizing your settlement.
Contact Aftermath Adjusters & Consulting, LLC in Delray Beach today. We are ready to go to work for you immediately.