DO YOU HAVE DAMAGE FROM A FALLEN TREE?
Damage from falling trees can wreak havoc on your business or residential property. Whether the damage was caused by an old tree, a storm, or a hurricane, any of these scenarios may lead to costly repairs. Property damage of any kind, whether significant or not, may be distressing for building owners and tenants.
Trees that are overgrown or prone to falling should be well maintained as they can cause damage to a roof, automobile, shatter windows – possibly also destroying interior belongings, or even impact a neighbor's property.
If a tree or branch falls on your air conditioner unit it can potentially cause damage to the electrical components, break the condensation line or destroy it all together. All of this is major and costly whether you're in a commercial or residential setting. That's where Aftermath Public Adjusters can help!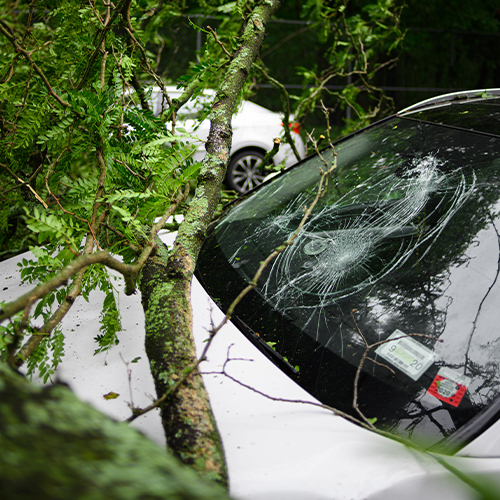 Highest Settlement For Your Tree Damage Claim

At Aftermath Adjusters & Consulting, we are committed to achieving the highest possible settlement for your claim so that you have the funds necessary to restore any damage that was brought on by a fallen tree. We make sure that nothing is overlooked or forgotten within the mounds of paperwork that must be submitted in order to navigate a claim to settlement. And, we take extra precautions to ensure this. At Aftermath Adjusters, our main mission is to be of assistance to our clients and to help them get smoothly and successfully through this often stressful process.
Hurricanes and other severe storms are a regular occurrence in Florida. Why take the chance that your insurance company may not settle your claim in an appropriate and fair manner when you can ensure that your claim is settled fairly with the assistance of Aftermath Adjusters?
We are the policyholder's advocate and are on your side.
We work for YOU, not the insurance company!
Give us a call right away so that we can access your specific damages and get you on the right path. We will guide you every step of the way until a fair settlement is reached!
CONTACT US
Enter your contact information below for your FREE no obligation property inspection and claim damage review.