Fort Pierce Public Adjusters – Aftermath Adjusters & Consulting, LLC
Are you like most people – your property is your biggest personal asset that took you years of hard work and savings to realize? Then you understand that purchasing the property was just the beginning. Now, you have to continue to maintain the property, which also times time, work, and money. Our Fort Pierce public adjusters understand this.
That's why, as a Florida homeowner, you need to purchase the best insurance coverage possible. You don't want to get caught with damage from severe weather or a disaster like a fire and not have the coverage you need to make repairs. Unfortunately, having the best insurance doesn't mean that the claim process will be quick and easy because Florida insurance companies often delay, underpay, or even deny claims, especially during a widespread disaster like a hurricane. Their goal is to recoup their losses – which is in direct conflict with your goal of getting an adequate settlement.
That's why property owners in Fort Pierce who have damage find the services of Aftermath Adjusters & Consulting, LLC extremely valuable. Our team of experts has been serving Florida home and business owners for years. Let us handle your claim so you can get back to living your life. You can count on us to get you the settlement you deserve.
---
A Range of Insurance Claims
Homeowners do what they can to keep their property safe. Despite this, things can still go wrong. If damage occurs, repair and replacement costs can be considerable.
As a Fort Pierce homeowner, you should expect to have damage at some point while owning your home or business. This can be weather-related or something like a fire or mold issues. Getting a settlement from your insurance company will become necessary to avoid catastrophic costs.
---
Storm Damage Can Be Overwhelming
If you live in Fort Pierce, then you know that you've found a little slice of heaven on earth. However, even this paradise has its issues, namely hurricanes and tropical storms. This area has been brushed or hit every 2.69 years and has dealt with 80 hurricanes since 1930.
If you've suffered damage to your home or business in Fort Pierce due to a named storm, reach out to the experts at Aftermath Adjusters & Consulting, LLC. We will use our knowledge and expertise in construction and insurance to file your claim and get you the settlement you need.
---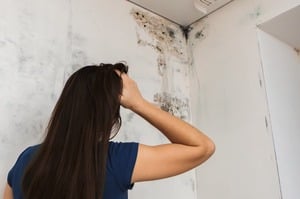 Roof Leaks Can Cause Lots of Damage
A large percentage of roof leaks are not covered by insurance. Even those that are difficult to get approved and paid in full. Roof leaks caused by storms – wind, trees, limbs, and lightning – are covered by your insurance, but they are challenging to prove. That's why working with a public adjuster is helpful.
We have expertise and experience with roof leaks. We know what insurance companies need to prove a roof damage claim. If you work with us, we will review your policy, inspect the damage, identify the cause, and file your claim. This is true even if you have an older roof. The age of your roof isn't a factor when settling a roof leak claim.
---
Water Leaks Also Cause a Lot of Damage
Another cause of major damage to property is a water leak. Although water seems harmless, it isn't when it is somewhere it shouldn't be. Water leaks are due to things like a burst pipe, leaking water lines, or faulty appliances. When your home sustains water leak damage, you'll have to deal with stains, mildew, mold, and maybe even structural problems.
Because water damage increases with time, it is important to deal with the problem immediately. Contact us right away to schedule an inspection. We will determine the extent of the damage, find the cause, and file the reports needed to stop further damage and get you the settlement you deserve.
---
Issues Surrounding Mold Damage
No homeowner wants to hear the word 'mold.' That's because mold is:
– Difficult to treat
– Expensive to deal with
– Likely to cause structural damage
– Bad for your health
– Not always covered by insurance
The only time mold claims are covered is when the mold is due to another covered event like a water leak or storm damage. That's why it is essential to identify the cause of the mold, and why you need a public adjuster on your side.
If the cause of the mold is covered, we can help you document the cause and the damage. Our knowledge of mold damage claims will help you get your insurance company to settle the claim. Our Fort Pierce Aftermath Adjusters & Consulting, LLC team is here to support you.
---
Fire and Smoke Damage Reports
Fire and the smoke that accompanies it, can cause catastrophic damage to property. Unfortunately, many property owners find that their insurance refuses to settle the claim because they lack the necessary paperwork.
If you've suffered a fire, be sure to contact the Fort Pierce fire department. Even if you don't need them to put out the flames, you do need their report for your fire and smoke damage claim. Without it, a denial from your insurance company is likely.
---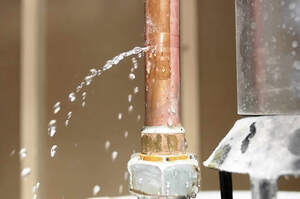 Cast Iron Pipes May Go Unnoticed
Fort Pierce is one of the oldest communities on the east coast of Florida. Incorporated in 1901, many homes were built prior to 1974 using cast iron pipes. Unfortunately, these pipes do not last long and begin to deteriorate. That means that many older homes in the area are beginning to experience problems.
If your property has cast iron pipes, you may be experiencing issues such as:
– Plumbing backups
– Gurgling pipes
– Foul sewage odors
– Insect infestations
– Buckling floors
– Foundation damage
Our Fort Pierce team is ready to conduct a free home assessment that will identify whether your property has cast iron pipes. If it does, we can determine what issues the pipes are causing and provide you with important next steps to stop more damage and prevent further issues. Aftermath Adjusters & Consulting, LLC in Fort Pierce is ready to help you with all of your cast iron issues.
---
Why Call Aftermath Adjusters & Consulting, LLC in Fort Pierce
Many property owners dealing with insurance providers feel out of control. They don't understand why their claim has been denied or not paid in full. They don't know what paperwork is required. They are confused about their policy terms. Let the experts at Aftermath Adjusters help. We do the hard work so you don't have to.
Don't wait. Call today to talk with one of our expert public adjusters. They will take the time needed to determine what is needed so that you can get the money you deserve.