Greenacres Public Adjusters – Aftermath Adjusters & Consulting, LLC
Being a homeowner is wonderful, though it takes a lot of time, effort, and money to keep the property in good condition. That's why you'll want a reputable Greenacres public adjuster to provide assistance if a catastrophe occurs.
Insurance companies are rarely on your side. They exist to make money, not settle claims. Professional public adjusters, on the other hand, work to get you a fair settlement for the damage to your home. When a disaster occurs, having a public adjuster on your side is extremely helpful.
If you own a home or business in Greenacres and suffer damage, having a public adjuster to help you submit an insurance claim will be key to a successful settlement. Our Greenacres public adjusters work one-on-one with homeowners to determine the best plan of action. Then, we keep you informed throughout the entire process.
You can count on us to be there during inspections, gathering the required reports, developing a professional estimate, and negotiating your claim. We can help you receive the settlement you deserve and one that will allow you to get back to your life, your family, and your job.
Aftermath Adjusters & Consulting, LLC works with homeowners in Greenacres to save them time and effort. We have a combined experience of over 50 years and understand the entire claims process. Because of this, you can be assured that our licensed public adjusters will help you receive the money you are owed, leaving nothing on the table.
---
All Kinds of Insurance Claims
Whether you experience damage from a natural catastrophe, like a hurricane or flooding, or a man-made problem like leaking pipes or a fire, you'll need to file an insurance claim. Having a public adjuster on your side means you won't have to deal with the process alone.
---
Dealing With Wind & Hurricane Damage
If you live in Greenacres, then you know what a great place it is to be. However, you do have to worry about hurricanes. In fact, all property owners in Florida have to deal with problems created by hurricanes. Aftermath Adjusters can help you if your Greenacres property (home or business), has been damaged by wind or storms. Contact Aftermath Adjusters & Consulting, LLC immediately. We will work hard to get you a full settlement for your claim.
---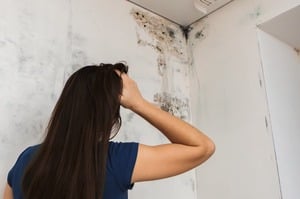 Roof Leak Claims Are Tough
Getting a roof leak claim accepted by an insurance company can be tough. However, it is much more likely if the damage is due to a specific storm. Getting assistance from Aftermath Adjusters & Consulting, LLC to help you with your claim is the best way to get the maximum insurance payout possible.
Because roof leak claims are so tricky, many homeowners assume that they don't have a valid claim – even when they do. Valid claims occur when wind, trees, limbs, or even lightning damage your roof – and it doesn't matter the age of your roof. When these occur, your insurance company should pay for the repair.
---

Water Damage Happens Regularly
Insurance companies are used to dealing with water damage because it is the most common reason for a homeowners insurance claim. Why does water damage occur? It may be due to:
– Broken plumbing – burst pipes, cracks in pipes, etc.
– Leaking appliances – water heaters, washing machines, dishwashers, garbage disposals, etc.
– Leaking water lines – AC condensation lines, ice maker water lines, etc.
– Dripping faucets
– Broken underground pipes
Within minutes, water can cause immense damage including stains, mold, and even structural issues. Let us document all the damages caused by the water – even those you cannot see – so that you get the highest possible payout.
---
Mold Damage is Unhealthy
No one wants mold in their house because of the health risks involved. However, mold damage can also cause structural issues. Unfortunately, mold damage isn't always a covered risk. It may be covered, however, if the mold is due to water damage. Let us help you determine the cause of your mold and submit your claim.
---
Consequences of Fire and Smoke Damage
Fire and smoke damage everything they touch. Even a small fire can have dire consequences for your property.
However, many fire and smoke claims are denied because they lack the needed report. Be sure to call the Greenacres fire department if you suffer a fire – even if you put it out yourself. Without this report, your claim may be in trouble.
---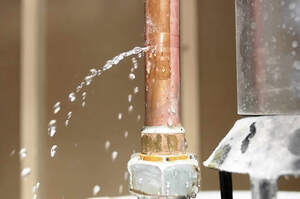 Hidden Cast Iron Pipe Damage
Homes built prior to 1974 often have cast iron piping. Unfortunately, cast iron pipes only have a lifespan of 25 to 30 years, which means that the pipes are going to fail. It's only a matter of time.
If you have cast iron pipes that are deteriorating, you may notice:
– Drainage problems and backed-up toilets, tubs, and sinks
– Sewage odors
– Gurgling pipes
– Water damage
– Foundation issues
– Damaged flooring
– Bug infestations
Aftermath Adjusters & Consulting, LLC highly recommends that homeowners with an older home contact us for a free evaluation. We can help you determine if your cast iron is in poor condition and what you should do next.
---
Why Call Aftermath Adjusters & Consulting, LLC in Greenacres
There is no need to deal with an insurance company alone. Instead, let us help you get your home and life back in order. When you work with us, you will:
Get the full amount of settlement you deserve
Have assistance even if your claim was underpaid or denied
Be confident that your insurance company has all the needed documentation to settle the claim
If you have experienced damage to your property, don't delay. Contact our trained and professional public adjusters. Let our one-on-one approach help you receive the compensation you deserve.