Hillsboro Beach Public Adjusters – Aftermath Adjusters & Consulting, LLC
If you own property, you know it takes a lot of effort to keep it in good condition. That's especially true after a disaster strikes. And that's also why you'll want the assistance of reputable Hillsboro Beach public adjusters to help you with your insurance claims.
You see, when it comes to claims, your insurance company may not be on your side. Hiring a public adjuster can help you get the fair damage settlement you deserve. In Hillsboro Beach, Aftermath Adjusters & Consulting, LLC can help. We will save you time and effort because our licensed public adjusters do all the work. Our Hillsboro Beach public adjusters work one-on-one, offering their experience and expertise on your behalf – keeping you informed at all times.
If you own property in Hillsboro Beach and suffer damage from a disaster, you will benefit from the help of a public adjuster. Filing an insurance claim can be difficult. If you don't follow each step precisely, providing all the necessary paperwork, your insurance company may deny the claim or give you a lower settlement. Public adjusters change the game by representing you during the assessment and negotiation of an insurance claim. They make sure that you get all the compensation to which you are entitled.
Aftermath Adjusters & Consulting, LLC has over 50 years of combined experience. That means we know what we are doing, so having our public adjusters on your side is extremely beneficial. In fact, we will be with you every step of the way. Our team will perform the initial inspection, gather and submit necessary documents to your insurance company, create an in-depth assessment, prepare a professional estimate, attend all on-site inspections, and negotiate your claim. Don't go into the claims process alone. We are here to help Hillsboro Beach property owners.
---
Insurance Claims of All Types
No matter what type of insurance claim you have, we are here to help. Because we are licensed in Florida, we are experts in severe storms, hurricanes, high winds, and flooding – the types of natural disasters that can cause significant property damage. Don't deal with your insurance company alone. Instead, get a public adjuster on your side.
---
Hurricane Damage Claims
Although there are many benefits to living in sunny Hillsboro Beach, there are also a few downsides. One of those downsides is hurricanes. In fact, all Florida property owners know that hurricanes are probable and can cause major destruction. Aftermath Adjusters & Consulting, LLC can help you if you have experienced damage to your Hillsboro Beach property due to a storm. We will work diligently to ensure your claim is fully compensated.
---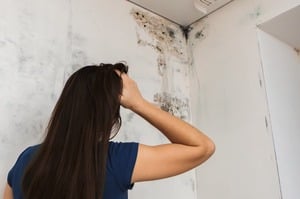 Roof Leak Damage Claims
Roof leak damage claims are difficult to settle unless they are part of a named storm. Even with a named storm, these claims are difficult and many homeowners don't even know they are eligible to receive compensation. If your roof leak is caused by wind, falling trees or limbs, or lightning, your insurance company should cover the cost of the repair, no matter how old your roof is.
Because these claims are often denied, having Aftermath Adjusters & Consulting, LLC assist you with your claim will be important. If you retain our services, we will work to get you the maximum insurance payout possible.
---

Water Damage Claims
Do you know the most frequent homeowners' insurance claims? Water damage. This type of damage occurs because of such things as:
– Dripping faucets
– Leaking appliances (dishwasher, washing machine, hot water heater, ice maker, garbage disposal, etc.)
– Leaking air conditioner condensation line
– Burst pipes and other plumbing issues
– Ruptured underground pipes
– And more
Even a small leak can cause stains, mold, and structural damage. Let us help you document your water damage so you can receive the largest possible settlement for your claim.
---
Mold Damage Claims
Not all mold damage is covered by your homeowner's insurance as a covered risk. However, if the mold was due to water damage, it may be covered. Let us help you determine if you are covered and help you file a claim for mold damage.
---
Fire and Smoke Damage Claims
A home or business fire can be disastrous – even if it is a small fire. Plus, the results of the fire can pose a threat to the health and safety of your family, friends, employees, and/or customers. If you have a fire or smoke damage, Hillsboro Beach requires the fire department to be contacted. If you do not get a report, you may have trouble filing a claim with your insurance.
---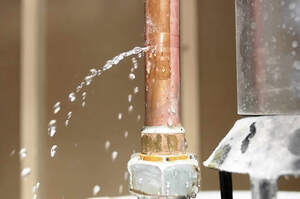 Cast Iron Pipe Damage Claims
Cast iron pipe failure can be catastrophic to your home. Those with disintegrating cast iron pipes may experience the following issues:
– Poor draining
– Back up of water in sinks, toilets, and bathtubs (this is known as subterranean plumbing)
– Foundation problems
– Subfloor damage
Even if you aren't sure that you have cast iron pipes if you notice the following issues, be sure to have your plumbing checked out: foul sewage odors, poor drainage, bug issues, gurgling pipes, or signs of water damage such as stains and bulges. Aftermath Adjusters & Consulting, LLC strongly urges property owners with homes built prior to 1974 to call us for a free home analysis. We can help you determine if you have cast iron pipes and provide the next steps to eliminate issues with the deteriorating pipes.
---
Call Aftermath Adjusters & Consulting, LLC in Hillsboro Beach
There are many reasons to give us a call. Here are just a few:
– We can help you deal with your insurance company so that you have the time to get back to living your life
– Our experts can determine why your claim isn't being paid in full.
– We are experts at negotiating with insurance companies who have denied a claim.
– The documentation needed for a successful claim can be overwhelming unless you have someone on your side who can conduct a thorough evaluation of your claim.
So, if you've suffered damage to your home or business, don't delay. Speak to one of our experienced public adjusters. With our one-on-one approach, we will get to know you, your needs, and your claim. Then, we will take the needed steps to ensure you get the compensation you deserve. Contact Aftermath Adjusters & Consulting, LLC today!