Jensen Beach Public Adjusters – Aftermath Adjusters & Consulting, LLC
It takes a lot of money, time, and hard work to own property. That's why when damages occur; you will want the services of highly experienced Jensen Beach public adjusters to guide you through the claims process.
Insurance companies are not always on the side of policyholders when processing claims. They are more concerned with company interests than your own. This is just the opposite when you hire a public adjuster. They use their expertise to help you gain a full payout for the damages to your home.
Aftermath Adjusters & Consulting, LLC has the expertise and experience needed to save you time and facilitate the claims process. Our Jensen Beach public adjusters team will work closely with you, keep you informed, and always be ready to assist you throughout the process.
---
Do You Need Help With Insurance Claims?
If you have a damaged home or business in Jensen Beach, you should consider hiring a public adjuster to help with the insurance claim process. A public adjuster can help you get the full compensation you are owed. That's because public adjusters represent you, not the insurance company. During the negotiation and review process, they always have your best interests in mind.
Having a public adjuster on your team after receiving damage to your property makes sense. We will inspect the property, document damages, submit required papers, detail repair costs, and negotiate a settlement – all on your behalf. Let us use our five decades of combined experience to assist you through the claims process.
---
All Types of Insurance Claims
There are many things that can cause damage to property. It may be an extreme weather event with floods, storms, or high winds. It can also be a fire or mold. Whatever the case, having a public adjuster in your corner means you won't have to deal with your insurance carrier on your own.
---
Wind and Hurricane Claims
Jensen Beach's beauty has attracted people to the area for decades. Unfortunately, hurricanes are also attracted to the area with 81 hurricanes having been recorded since 1930, including two in the month of September 2004. Without a doubt, hurricanes are problematic for Florida property owners.
If your Jensen Beach property has been damaged by a storm, Aftermath Adjusters & Consulting, LLC can help. We will work hard to make sure you get the settlement you deserve.
---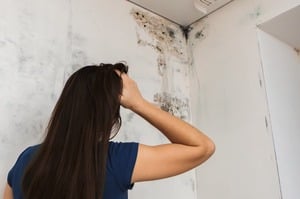 Roof Leak Claims
Although roof leaks are common, they often are not covered by insurance. The exception is if the damage is caused by a storm – wind, limbs, trees, or lightning. Even when that is the case, it may be difficult to prove the cause, or you may be told that since your roof is older that you don't qualify for a claim.
That's why you need Aftermath Adjusters & Consulting, LLC to help you. We know the rules and understand that when a storm is involved, your roof's age doesn't matter. We also know how to identify the cause of roof leaks and document them so they are taken seriously by your insurance company. Because of this, you can know that you will be on the road to getting the maximum insurance payment possible.
---
Water Damage Claims
Insurance companies get thousands of water damage claims each year. Water damage is due to plumbing system issues, appliance leaks, water line leaks, leaking faucets, and cracked or burst underground pipelines. The first signs of water damage include stains and mildew but can quickly change to corrosion and even structural damage.
Because time is of the essence, call Aftermath Adjusters & Consulting, LLC as soon as you notice signs of water damage. We will locate all the damage and get your claim started right away.
---
Mold Claims
Generally speaking, mold is not a covered claim for most homeowners' policies. However, if mold is due to a covered event such as a water leak, then it may be covered. It is a matter of proving the connection. Allow us to inspect your home, and if the mold is due to a water leak, we will help you file a claim.
---
Fire and Smoke Claims
Fires, big and small, along with the smoke that comes with a fire, can cause a lot of devastation to property. Additionally, the effects of the smoke can also affect your health. Thankfully, fire damage is covered – as long as you have a fire report.
Be sure to contact the Jensen Beach fire department, even if the fire was small. They will generate the necessary report to help you file your claim.
---
Cast Iron Pipe Damage
Jensen Beach was officially incorporated in 1943, and for the next quarter century, homes built in the area used cast iron pipes for plumbing. Unfortunately, these pipes do not last more than 30 years before they start to corrode. When this happens, homeowners notice such things as:
– Slow drains
– Backed-up sinks, toilets, and tubs
– Gurgling pipes
– Septic smells
– Bug infestations
– Floor damage
– Foundation issues
Aftermath Adjusters & Consulting, LLC recommends that property owners with homes built before 1974 call for a free home evaluation. We will help you determine if you have cast iron pipes, their state of repair, and the next steps to stop or avoid cast iron pipe damage.
---
Why Call Aftermath Adjusters & Consulting, LLC in Jensen Beach
There are many reasons why you want a professional on your side than dealing with an insurance claim.
– You are too stressed about the damage to be effective.
– You don't have the time to handle all the details.
– Your claim was denied or not paid in full
– You don't understand the claims process or what the insurance company needs
That is why you need a professional public adjuster on your side. Call us today. We'll get to know you, and your specific issues, and then we'll follow through on the steps needed to get your claim in and a settlement underway.