Lantana Public Adjusters – Aftermath Adjusters & Consulting, LLC
Owning property in Lantana is a major financial investment and is likely something that brings you great joy. It is also something that you realize needs the appropriate insurance coverage to protect. However, even carefully choosing a reputable company is not a guarantee that the claims process in case of damages will be smooth. In fact, most property owners find the claims process to be frustrating and overwhelming.
At Aftermath Adjusters & Consulting, LLC, we understand the problems homeowners run into with insurance companies in the area. Issues often include delays, underpayments, and even denials of claims, leaving property owners unable to repair their property. The reason is simple – insurance companies are in business to make money and paying out claims is not a great way to make a profit.
With over five decades of combined experience serving Lantana and surrounding Florida cities, we know the best way to manage property insurance claims. This includes filling out and submitting the correct documents, addressing issues that often lead to denial and underpayment, and negotiating with insurance companies to get homeowners the highest settlement.
If you are dealing with property damage, act now. Call us today and our Lantana team will get started so you can get back to enjoying your investment.
---
The Insurance Claims Process
If you are a Florida property owner – either residential or commercial – you will likely to have file an insurance claim at some point. First of all, properties, no matter how well-maintained experience issues. Secondly, the weather in Lantana, though beautiful most of the time, also includes tropical storms and hurricanes that bring high winds, lightning, and flooding – all of which can cause extensive and expensive damage to your property.
When damages occur, you expect your insurance company to provide the necessary funds to repair or rebuild. However, the insurance claims process is very detailed and time-consuming. Most property owners don't have the expertise needed to navigate the process successfully. That's why having an experienced public adjuster on your side is crucial. We can help ensure that your insurance company pays for damages covered by your policy.
Call us right away if you've experienced damage to your property. We are here to help you with your claim.
---
Roof Leak Issues
For Florida property owners, roof leaks are common. Unfortunately, not all roof leaks are covered by insurance. Thankfully, those resulting from damage as a result of a named storm are covered, though getting an appropriate settlement isn't always easy.
Our experienced team understands roof leak claims. We start with an inspection to identify the cause and create the necessary documentation as proof. Because of our experience, we know what your insurance company needs to approve the claim and make adequate payment.
---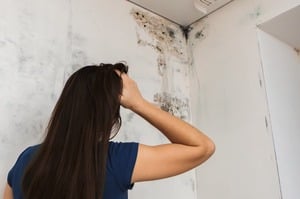 Water Damage Issues
The number one most common insurance claim is a water damage claim. That's because water when it is inside your home is very harmful. If not taken care of quickly, the problems grow exponentially. Something as simple as a leaky faucet can cause stains, mold, damage to flooring, and even harm the integrity of your property's structure.
Because time is so crucial, contacting a qualified public adjuster, like those at Aftermath Adjusters & Consulting, LLC, makes sense. We will immediately inspect the damage, document our findings, and submit a claim. This will lead to a faster settlement so you can begin the necessary repairs.
---
Mold Damage Issues
Mold damage is a costly affair to remediate. That's because mold is dangerous to the health of anyone living or working on the property and is detrimental to the structure of the home. In many cases, mold is not a covered expense, so insurance companies are very particular when looking at the cause of mold to determine if you have a valid claim.
The Lantana Aftermath Adjusters & Consulting team is extremely knowledgeable about mold and knows how to conduct an accurate mold inspection. We will identify the root cause of the mold, create the needed reports, and file a claim on your behalf. At Aftermath, we understand that accurate documentation is the key to a successful settlement.
---
Fire and Smoke Issues
No one wants to have to deal with fire and smoke damage. When a property experiences a fire, a property owner is left with destruction from the flames, the smoke, and the chemicals used to put out the flames.
The most important thing to do if your property suffers fire and smoke damage is to contact the Lantana fire department and get a copy of their report. This report will be instrumental in getting a settlement. Many insurance companies will deny a claim without this report.
---
Cast Iron Pipe Issues
Lantana started out as a one-square-mile area back in 1921, growing considerably after World War II and again when Interstate 95 came through in the mid-1970s. Because of the timing of these development surges, many homes and businesses in the area were built prior to 1974.
Although there is nothing inherently wrong with having an older property, owners should be aware that cast iron pipes were used in older construction. These pipes have a limited lifespan of 25 to 30 years, which means homes built using this material may be experiencing costly plumbing issues.
How do you know if you have cast iron pipes? It isn't always easy to tell. However, if you hear gurgling in the pipes, notice sewage odors, see insect infestations, or deal with plumbing backups, then you may have deteriorating pipes. This can lead to further drainage issues, flooring problems, and even structural issues.
The team at Aftermath Adjusters & Consulting, LLC in Lantana can provide a free home inspection to identify cast iron pipes and help you find solutions before the plumbing problems get too large.
---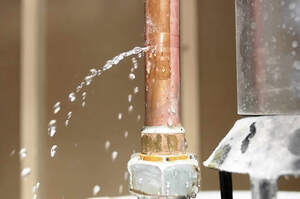 Aftermath Adjusters & Consulting, LLC in Lantana – The Answer to Your Insurance Claim Problems
Smart property owners understand how important it is to use seasoned professionals to keep their investments safe. That's why they use the Lantana Aftermath Adjusters & Consulting public adjusters team to help them manage their insurance claims.
Because the claims process is complicated and time-consuming, having someone on your side who has the knowledge and experience in the construction industry makes sense. We will coordinate and attend all inspections, document the damages, submit the paperwork, and negotiate with your insurance company so that you can get the highest possible settlement based on your policy and damages.
Let us do what we do best, which is handling the details of insurance claims. When you do, you get to handle doing what you do best – living your life to the fullest.
Call us now. We are ready to get started. Contact Aftermath Adjusters & Consulting, LLC today!