Lauderdale-By-The-Sea Public Adjusters – Aftermath Adjusters & Consulting, LLC
Real estate, whether residential or commercial, is expensive. Chances are you saved for years to purchase the property you now own. When it is damaged, the emotion can be overwhelming. Many people find themselves wondering what they should do and where they should begin.
Property owners in Florida are well aware of the importance of appropriate insurance coverage – and many do take the time necessary to invest in protecting their property. Unfortunately, the initial purchase and timely payment of premiums does not equate to a hassle-free claims process. To be honest, no such thing exists.
As a business, your insurance company's loyalty is to its stockholders, not you. And, every claim they pay is an expense, one that decreases their profitability. As such, they often "slow-roll" the process and underpay or even deny claims. Because so many property owners don't know better and are eager to go forward with their lives, they simply accept these settlements and assume the financial losses.
---
Work With A Professional
At Aftermath Adjusters & Consulting, LLC, we have seen this happen time and time again. But, it doesn't need to be your story. Working with a professional adjuster can simplify the process and increase your settlement.
Our team has over 5 decades of professional experience. Because we know how to submit documents correctly, address issues of denial and underpayment and successfully negotiate with insurance companies, we get things done. The value we bring to our clients is undeniable.
If you have experienced property damage in Lauderdale-by-the-Sea, it is imperative that you contact us as soon as possible. We want to get to work for you immediately. Our presence in the city is considerable and our reputation stellar.
The insurance claims process is time-consuming, complicated and paper-work-heavy. We can take this off your hands and allow you to focus on your life. We are ready to leverage our experience and knowledge to help you get the compensation you need to repair your damaged property and return to life as you know it.
---
Property Damage and Insurance Claims Can Be Complicated
Regardless of how much time you spend on maintenance and protection, if you own property in Florida, the odds are that something will eventually go wrong. The weather alone is completely uncontrollable; you do your best to keep everything safe, but prepare for the worst.
Living in Lauderdale-by-the-Sea, you are well aware of the force the winds and rain that hurricanes and tropical storms can have. And, the accompanying flooding can be particularly devastating.
If your property has been damaged, consider engaging a skilled public adjuster. The value these professionals can bring to a frustrating and time-consuming process is considerable. Our Lauderdale-by-the-Sea Aftermath Adjusters & Consulting team is well-known for its ability to manage the claims process from start to finish.
---
Wind & Hurricane Damage
If you live or work in Lauderdale-by-the-Sea, you are among the luckiest people in the world. Your home base is where others vacation. The area is spectacular. While residents are blessed with some of the best weather in the world, they are also at risk of experiencing some of the worst. You know the time of year – "hurricane season". The storms that hit our coast can cause rampant destruction and the damage is incredibly costly to repair. You need your insurance company to uphold its part of your relationship and providing adequate compensation for a covered loss is a necessity.
Aftermath Adjusters & Consulting, LLC in Lauderdale-by-the-Sea is ready to help you with your property insurance claims. The sooner you contact us, the more quickly we can get to work to help you!
---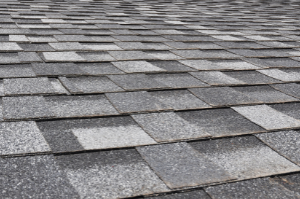 Roof Leaks
Roof damage is a common occurrence in Florida. Unfortunately, these issues are not always covered by property insurance. Getting a roof leak settlement is, in a word, challenging.
But, if your roof leak is a result of damage caused by a weather event, your chances of a settlement are significantly greater. The assistance of a skilled public adjuster, in situations like this, is critical. These professionals can help identify damage and document cause – two key things that can lead to coverage being granted.
The assistance of the team at Aftermath Adjusters and Consulting, LLC is beyond valuable. We know how to submit claims appropriately and in a timely fashion. Because we know what the insurance company wants to see, we structure our submissions to meet their needs. We can help you get your roof leak claim approved and settled.
---
Water Damage
Clean, clear water can cause more damage than you can even imagine. And, when you don't address the issues immediately, the problems just grow bigger. Leaky appliances, dripping faucets, and burst pipes lead to mildew, mold, and even structural damage. You must act quickly.
The advice and service of a reputable public adjuster are critical when
water damage
is the issue. At Aftermath, we will immediately inspect your property (including areas not visible to the naked eye), document all damage and submit your claim as quickly as possible.
---
Mold Damage
Mold, as you likely know, is damaging to both your property and ultimately your health. That said, mold damage is not always a covered insurance expense. The determination is its cause. Should your
mold damage
be the result of a flood, it may be covered.
At Aftermath Adjusters & Consulting, LLC, our team is well-versed in mold damage and remediation. We can quickly identify the causes of the mold – the first step in getting you the settlement you need to correct the problem. We also will handle the entire claims process. Because we submit detailed and complete documentation, the first time, our cases settle faster. We alleviate the back and forth that often occurs.
Insurance companies look for reasons to deny and underpay, we don't give them any.
---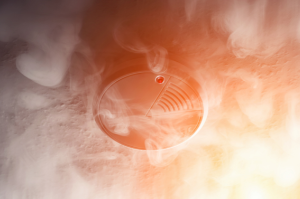 Fire and Smoke Damage
Fire (and accompanying smoke) is one of the most frightening things a property owner can experience. They move quickly and destroy everything in their path. What isn't ruined by the flames is often damaged by the smoke. Those who have experienced a fire know that repair or replacement of items is very overwhelming.
If you have a fire, you should file a report with the Lauderdale-by-the-Sea fire department. This documentation can prove critical to settling your claim. Even if the fire was small, and you used a home extinguisher to put it out, contact the fire department to make sure there are no other areas of concern and file a report!
---
Cast Iron Pipe Damage
Prior to 1974 cast iron pipes were the standard in many residential and commercial properties. In fact, many structures today still have them. Honestly, if you don't have a problem, there is no reason to be concerned….right? Nope. Cast iron pipes have a 25-30 year life span, and as they age they begin to decay – a process which can cause problems with your plumbing.
If your property is of a certain age, consider contacting us for an inspection. We can take a look at your pipes and identify if they are cast iron. This simple step can help prevent considerable damage.
That said, if you are seeing insect infestations, smell sewage, or hear your pipes gurgling, you may already have a problem. Left untreated, the decay can cause significant and costly damage, including impacting the structure of your home and foundation. Our team can inspect your property and help you submit your claims for any damage you have experienced.
Aftermath Adjusters & Consulting, LLC in Lauderdale-by-the-Sea is well-versed in both insurance issues and construction. We are also experienced in dealing with cast iron pipes. Reach out to us today for more information.
---
Aftermath Adjusters & Consulting, LLC in Lauderdale-by-the-Sea: We Are Ready to Work With You
Our firm has made a commitment to the Florida community. We know insurance claims in the area are considerable, and we recognize the disadvantage the public is at when submitting them. They simply don't have the knowledge, expertise and time to handle the process appropriately.
We are proud of the service we provide to our clients and leverage our knowledge and experience on our client's behalf, daily.
Filing insurance claims and negotiating a settlement is exhausting. And, without the appropriate knowledge, the efforts are often fruitless. Engaging the professionals at Aftermath Adjusters & Consulting, LLC in Lauderdale-by-the-Sea not only alleviates the pressure of filling out time-consuming paperwork but also results in better settlements. Our team will complete and submit all necessary forms, address any underpaid or denied claims, meet with and negotiate with your insurance company to ensure the best possible settlement.
Because we appreciate that time is always an issue, we are ready to go to work for you immediately. You need a fair settlement to repair your property and move forward with your life. When you work with us, rest assured the process will move more quickly and without time-consuming delays. Our paperwork is submitted with complete and correct information the first time.
Our reputation in Lauderdale-by-the-Sea and throughout the state is unmatched. We treat our clients how we would like to be treated, always providing respectful and responsible service. No question is too small or too silly. We appreciate that while you need us to manage the process; you also want to be kept informed of our progress. We communicate clearly and regularly. Contact Aftermath Adjusters & Consulting, LLC today to learn more about how we can help you with your property insurance claim.