Lauderdale Lakes Public Adjusters – Aftermath Adjusters & Consulting, LLC
Purchasing a property, be it commercial or residential, is the result of considerable hard work and significant savings. The transaction itself marks a major accomplishment and your new home or place of business a considerable investment. Of course, you want to do everything possible to protect it. We are the best Lauderdale Lakes Public Adjusters and we will go over the advantages and disadvantages of dealing with insurance companies as a homeowner.
In Florida, perhaps the most important thing you can do is to ensure that your property is appropriately insured. Even those who are fastidious regarding care and upkeep have things go wrong. Insurance is critical in protecting your property and your financial future.
Sadly, simply having the right coverage and keeping current with your premium payments does not ensure that when you make a claim, the process will commence smoothly. In fact, quite often the opposite is true. You see, it is not beneficial for insurance companies to fully pay all claims in a timely fashion. Claims reimbursement is an expense for them, and each dollar they pay decreases their profitability. Thus, they have every reason to underpay and deny them.
Those who have received responses like this need the assistance of an experienced certified public adjuster – one who understands the Florida insurance market as well as construction. Aftermath Adjusters & Consulting is this firm. Our Lauderdale Lakes team has helped countless property owners address their insurance issues.
When you engage with us, we assume all responsibility for the claims process. Our team handles everything from inspections to negotiations. Leveraging our in-depth experience, we can help property owners get the settlements they need and deserve.
Our services include attending inspections, completing and submitting paperwork, calculating and detailing professional estimates, and negotiating with insurance company representatives on your behalf. Your goals become ours and we work tirelessly to help you get what you need and deserve.
---
Different Types of Insurance Claims
If you own property, you can imagine the various calamities and things that can go wrong, which would result in filing an insurance claim. When your property is in Florida, the weather is a huge trigger. The damage caused by flooding, winds, and storms can be significant.
Unfortunately, getting an appropriate settlement can be challenging, to say the least. Working with a public adjuster provides you a "leg up" in the process; they can leverage their knowledge and experience throughout the entire process to get you the settlement you need.
---
Florida Weather Can Be Extreme
If you live and/or work in Lauderdale Lakes, you know how lovely the weather in South Florida can be. Warm sunshine is plentiful and the city is beautiful. That said, you are also likely aware that the weather can be temperamental – and storms hit quite often. When they do, they bring strong winds and heavy rain that can cause catastrophic damage to your property.
If you have experienced this, we can help you manage the insurance claims process.  That said, reach out to us quickly – we are able to go to work for you immediately, impacting the timing of your claim. The compensation you receive can help you rebuild and repair appropriately.
---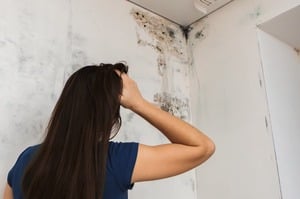 Roof Leaks in Florida Are Common

Florida residents are no strangers to roof leaks. At Aftermath Adjusters & Consulting LLC, we see them a lot. High winds, lightning strikes, and falling branches, from storms, can be particularly damaging to your roof.
The major issue with roof leaks, when it comes to insurance reimbursement, is that they are not always covered. However, if the damage was the result of inclement weather, your chances are significantly better. Our Lauderdale Lakes professionals can inspect your roof to identify the cause of the damage, and if covered under your policy, help you to file for compensation.
All property owners should know that roof age is not a factor in coverage – weather damage to older roofs should be covered!
---

The Damage from Water Is Shocking
The surprising thing about water is how much damage it can actually cause. Property owners who have experienced leaky faucets, burst pipes, or broken appliances are constantly overwhelmed when they see water stains, flooding, and mildew. When left untreated, the structure of your home or business can be compromised.
Clearly, dealing with water damage right away is critical. This is where we can help. Our Lauderdale Lakes team is available to come out immediately to inspect and document all issues. We know that much of the damage water causes is "below the surface" and not visible to the naked eye. Our professionals know where to look to comprehend the extent of the issues on your property. This is important – you want your settlement to cover all of your losses.
---
Mold Damage Can Be Dangerous
Surprising to many, damage from mold is not always a covered insurance expense. The determining factor is usually the cause. So, if the mold in your property resulted from another covered issue, like a water leak, it may be reimbursable.
Our adjusters understand the ins and outs of mold. We know it is not only damaging to your property, but also to the health of your family and employees. Addressing it quickly, and accurately documenting its source is key to getting your claims reimbursed. We are ready to go to work for you immediately.
---
Fire and Smoke Damage
Fires are one of the most frightening things a property owner can experience. Flames move rapidly and destroy everything in their path. And, the resulting smoke is incredibly damaging as well.
If you have experienced fire damage, you must contact the Lauderdale Lakes fire department, file a report, and get a copy. This is crucial, even if you managed to extinguish the flames on your own. Without this important documentation, the insurance company may outright deny your claim.
---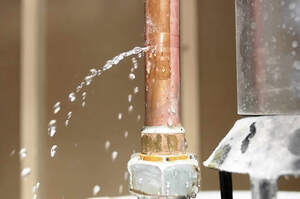 Cast Iron Pipe Damage
Prior to  1974 homes and buildings in Florida were constructed using cast iron pipes. While effective at the time, they are likely reaching the end of their useful life. At this point, they begin to decay and cause problems including drainage issues, plumbing backups, and structural damage to your property.
An ounce of prevention is worth a pound of cure. This old adage is particularly appropriate when it comes to cast iron pipes. Our team is available to perform a home assessment, at no charge, during which we will inspect your pipes. This allows us to identify any piping issues, including decay before you incur costly damage.
Additionally, if you are experiencing slow drainage, insect issues, water damage, or hear your pipes gurgling, your pipes may have already begun to fail.
---
Call Aftermath Adjusters & Consulting, LLC in Lauderdale Lakes Today
Mountains of paperwork and hours of telephone and email communication are symptoms of the insurance claims process. When you work with us, they can be avoided, as can the aggravation that accompanies them. The process is overwhelming, and you simply don't have the expertise to affect it in the way you desire the outcome to be. If you need a team of the best Lauderdale Lakes Public Adjusters then we are here to serve you!
At Aftermath Adjusters & Consulting, LLC, we do. We leverage our considerable knowledge in both construction and insurance on your behalf. Our team will manage the entirety of the claims process including completing all paperwork correctly and submitting it in a timely fashion. We will negotiate a settlement on your behalf and, if your claim has already been denied or underpaid, we can review and challenge it for you.
You engage experts in all facets of your life. Why should the insurance claims process be any different? Contact us today to schedule an appointment; we are ready to go to work for you. Our firm is well-regarded for the high-quality service we provide. We have built our firm by giving clients the personal attention they deserve. We have solidified our reputation with the best ratings as the top Lauderdale Lakes Public Adjusters.
We understand how personal and emotional the process can be and are committed to providing you with the full range of our technical expertise and customer support. We commit to working tirelessly to successfully resolve your insurance claim issues. Contact Aftermath Adjusters & Consulting, LLC today!