Lauderhill Public Adjusters – Aftermath Adjusters & Consulting, LLC
Investing in property is a significant life decision. It requires a great deal of research, dedication and money! Once the purchase process was complete, you likely investigated the appropriate insurance to protect both your property and your future because living in Florida; you know how important it is.
If you have ever experienced property damage, had to file a claim and deal with your insurance company, you know that the claims process is challenging and complex. You see, insurance companies are businesses. Paying claims is an expense that negatively impacts their bottom-line. Because of this, claims are often underpaid or outright denied. The insurance company's hopes are that you will simply accept their determination and move on with your life. Unfortunately, most settlements do not cover the costs of repairs or replacements and you have to come out of pocket for the difference. At Aftermath Adjusters and Consulting, we can help you get the settlement you need.
A qualified and reputable public adjuster is a key piece of the insurance puzzle. We are licensed professionals that manage the entirety of the insurance claims process. On your behalf, we do everything from coordinating and attending all inspections of your claim, processing all paperwork and required documents to negotiating a fair settlement with the insurance company.
---
 There Are Many Types of Insurance Claims
Our
Lauderhill
public adjusters are experienced in a broad range of insurance claims. We have over 5 decades of combined experience in Florida and understand the ins and outs of filing claims.
---
Florida Weather 
We are lucky to own property in Florida. We live where others are simply lucky to vacation and Lauderhill residents have some of the best weather there is. That said, they also face dangerous storms. "Hurricane Season" is very real. The strong winds and rain can be devastating.
If your property has been damaged by Florida storms, contact us right away. We are ready to go to work on your behalf and help you get an appropriate settlement.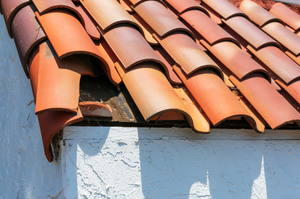 ---
 Roof Leaks Can Be Challenging
While
roof leaks
are a common problem in Florida, their repairs are not always covered by insurance. Your policy provides the details of your coverage. An Aftermath adjuster can review your policy and inspect your roof to determine if your roof damage is a covered loss – no matter the age of your roof.
---
Water Damage Is a Very Real Problem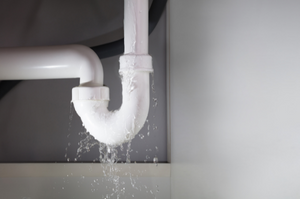 Water, water everywhere. When this happens, the resulting damage can be significant. A simple leak can quickly morph into major stains, mildew, mold and structural damage. The most common causes of  water damage are burst pipes, leaky appliances, and dripping faucets.
If your property has been damaged by water, you are not alone. Water damage is the leading cause of property insurance claims. If you have water damage, reach out to us. Our team is ready to inspect your property, document your damage and submit your claim.
---
Act Quickly if You Have Mold Damage
Mold in your home or business is a serious issue. Left untreated it can impact the structural integrity of your property as well as the health of your family or employees. That said, not all mold damage will be covered by your insurance company. To determine if it is, you must identify the cause. The specifics will be detailed in your policy. If the mold in your property resulted from a water leak, it may be covered.
The professionals at Aftermath Adjusters and Consulting can review your policy, inspect your property and determine if you have a reimbursable claim. If so, they can help you submit your claim appropriately, with all necessary documentation, increasing your chances for proper and fair settlement.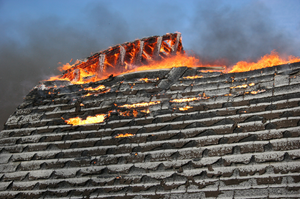 ---
Smoke and Fire Damage Can Be Catastrophic
Fires are frightening and move quickly often destroying everything in their path. And, the impact of the accompanying smoke can also be considerable. Regardless of their size, damage from fire and smoke can be life-changing.
One important step you can take in having your fire damage reimbursed is to contact the Lauderhill fire department and file a report. This critical piece of evidence plays a key role in insurance company settlements. If you don't have a report, your claim may be denied.
---
Cast Iron Pipe Damage
If the property you own was built prior to 1974, it might have cast-iron pipes. And, like most things, these pipes have a specific life span. Over time (after 25-30 years) they begin to decay and you may be at risk for drainage system issues and plumbing problems. Left untreated, the foundation and structure of your house may become compromised.
Signs of concern include insect infestation, water damage, noisy (gurgling) pipes, slow drainage, and sewage odors.
If you own an older property, consider reaching out to us to schedule a free home assessment. When we identify
cast iron pipe issues
early we can help minimize the damage to your home. We will inspect your pipes and identify decay before the damage becomes significant.
---
Why Call Aftermath Adjusters & Consulting, LLC in Lauderhill

The insurance claims process is not for the faint of heart. And, like most things, managing the process effectively requires a level of knowledge and experience, not to mention time and patience. The Lauderhill team at Aftermath Adjusters & Consulting, LLC, has all of this.
When you hire us you can rest assured that we will manage your claim from beginning to end and keep you aware of our progress. We generate all necessary reports, complete and submit all forms and review and negotiate all settlement offers. If your claim has been denied or underpaid, we will challenge the decision and resubmit it along with any necessary supporting documentation.
Call us today. We are ready to go to work for you immediately. Our team has a reputation for the personal attention we provide our clients, taking the time necessary to understand the intricacies of each case. When we work with you, we take on your goals as our own and work tirelessly to successfully resolve your claim.
We look forward to working with you!