Lighthouse Point Public Adjusters – Aftermath Adjusters & Consulting, LLC
As a residential or commercial real estate property holder in Lighthouse Point, you must be incredibly proud of your investment. Becoming a property owner took a lot of work, and you likely saved and planned for years. Such real estate purchases mark major life milestones, and that is why protecting this investment is critical.
Protecting your Florida property includes spending time and energy to maintain its condition. However, even the most meticulous attention to detail won't stop disasters from happening. That's why Lighthouse Point property owners understand the need to have appropriate insurance. Every homeowner understands how a Florida storm can cause considerable damage and having the right insurance can help you make things right again.
Of course, having the right coverage is no guarantee that your claim will be paid in full or in a timely fashion. You have to remember that the focus of an insurance company is to make a profit. Paying out claims cuts into that profit, so anything an insurance company can do to underpay or deny a claim helps them remain lucrative.
Thankfully, there is something you can do. If you find yourself with a denied or underpaid claim, you can engage a reputable public adjuster, such as Aftermath Adjusters & Consulting, LLC. Our professionals have the experience and expertise to get you the settlement you need and deserve.
Lighthouse Point property owners know our team of public adjusters because of our approach and experience. You can count on us to manage the entire claims process from start to finish using our combined 50+ years of expertise. This includes attending all on-site inspections, completing and submitting a detailed professional estimate of your property's damages, providing your insurance company with all the required paperwork, and negotiating to get you the settlement you deserve – all while keeping you in the loop.
We understand why you need the settlement and want to see you move forward with your life and enjoy your investment. As your professional public adjuster located in Lighthouse Point, we will fight tirelessly on your behalf.
---
No Two Insurance Claims are Alike
Insurance claims resulting from weather, natural disasters, accidents, and more. When you live in Florida, you can expect weather and storms to cause significant winds and flooding, with life-changing damage.
If you experience a Florida storm or other disaster, you need your insurance to help you make things right again. But because the claim settlement depends on specific circumstances, getting a payout may not be as easy as filling out a few papers. That's why you need the services of a public adjuster who can help you manage the process and get the results you deserve.
---
Wind and Hurricane Damage
Lighthouse Point is a wonderful place to live with people coming into the area each year to live and vacation. In fact, most people love the area until a storm is on the way.
If you live in Lighthouse Point and have property impacted by a hurricane or tropical storm, we can help. Reach out to Aftermath Adjusters & Consulting, LLC right away. The faster we get to work on your property damage claim, the sooner you can receive the settlement to begin making repairs – and enjoying your property once more.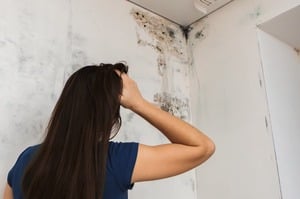 ---
Is Your Roof Leaking?
If you have a roof leak, you're not alone. It is one of the most common issues facing property owners. Our team of public adjusters located in Lighthouse Point has years of experience helping homeowners with roof leak claims that occurred during a storm. If you've suffered from a lightning strike, wind damage, or falling trees and limbs that resulted in rood damage, we can help.
You see, getting reimbursement from your insurance company for a roof leak can be a challenge. Many insurance companies will try to avoid paying the claim due to the age of your roof – and many homeowners don't know that the age of the roof is not a factor. You see, roof damage caused by weather is covered regardless of age.
So, if you have roof damage due to the weather, your claim should not be a problem. Our Lighthouse Point team can inspect your roof and help you identify the cause. If it is due to a weather event, we can help you with your claim.
---
Addressing Mold Damage
No property owner wants to hear that their investment has mold. Mold is a huge issue that has to be addressed immediately. Not only that, mold remediation is costly. However, not addressing it is not an option. Ignoring mold can lead to health problems and cause damage to your home's structure.
Determining if mold damage is covered by your insurance policy is not easy. It depends on the cause of the mold – was it from storm damage? Water leaks? The answer determines if the cost of remediation is covered.
Our Lighthouse Point public adjusters understand mold and mold damage. We can identify its origin and provide the needed documentation for your mold damage claim. Having the right documentation is key to getting the settlement you need.
---
Fire and Smoke Damage
Damage from a fire is almost always severe. Not only does the fire destroy everything in its path, but smoke can also cause damage – even in places, the fire didn't reach.
If your property experiences a fire, you need to get everyone out to safety and do what is possible to extinguish the fire. Then, even if you got the fire out by yourself, you need to call the Lighthouse Point Fire Department so they can create a fire report. This will be needed for your fire and smoke damage claim. Without this report, your insurance company can deny your claim.
---
Do You Have Cast Iron Pipes?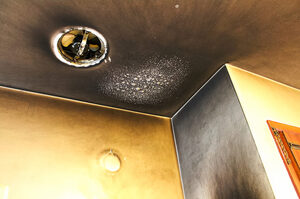 If you are like most homeowners, you are not likely to know what materials were used to build your home. If your home was built prior to 1974, there is a chance that you have cast-iron pipes, since this was a common practice in Florida during that time.
Unfortunately, cast iron decays over time, and this decay can cause water leaks and put the structural integrity of your home at risk. Those with leaking cast iron pipes often have drainage problems, plumbing backups in sinks and tubs, and foundation damage. If you notice things like insect infestations, slow drainage, gurgling noises in your pipes, or a foul odor, you may have a problem.
If your home is older, call us for a complimentary cast-iron pipe inspection. Because these pipes only last 25 to 30 years, if you have cast iron pipes, they are likely leaking – and causing unseen problems.
---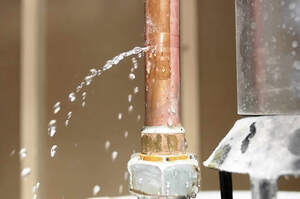 Call Aftermath Adjusters & Consulting, LLC in Lighthouse Point
Why should you call us? Because we have the knowledge, experience, and approach that will help you get the settlement you deserve. There is no way for you to know the best way to navigate an insurance claim, but we know and want to help.
Our Lighthouse Point team of public adjusters can handle the entire claims process for you. We will complete the forms, compile the reports, attend the inspections, and submit the paperwork. We can even help you if you've had a denied or underpaid claim by negotiating with your insurance company.
Call us today. Our team is ready to help. We are committed to providing you with our expertise and support to resolve your insurance claim issues. Contact Aftermath Adjusters & Consulting, LLC today!