Loxahatchee Public Adjusters – Aftermath Adjusters & Consulting, LLC
Our Loxahatchee public adjusters are well-experienced. Property owners go through considerable effort to own and maintain their investments. That's why when a disaster strikes, you'll want to have a reputable Loxahatchee public adjuster handle your claim.
You see, even if you have a great insurance company, they may not be on your side when it comes to settling a claim. A public adjuster, on the other hand, is in your corner and can help you get a fair settlement for damages to your home.
In Loxahatchee, Aftermath Adjusters & Consulting, LLC is here to help you save time and effort. Our reputable public adjusters are licensed to work in Loxahatchee and will work to get you the settlement you deserve.
Do you own a residence or business in Loxahatchee and have suffered damage? Then consider hiring a public adjuster to help you submit your insurance claim. Doing so will ensure that you receive all the compensation you are rightfully due. Remember, professional public adjusters, represent the homeowner during the claims process.
---
A Variety of Insurance Claims
There are many different varieties of insurance claims. Some are due to issues within the property. Others happen due to natural catastrophes such as severe storms, high winds, and flooding. Both can lead to major property damage.
Because claims are tricky, many property owners find that their insurance company has underpaid or even denied a claim. Having the Aftermath Adjusters & Consulting public adjuster team on your side to help you negotiate with your insurance company is very beneficial.
---
Wind & Hurricane Claims
People love living in the rural community of Loxahatchee with its large lots and nearby river. However, when Florida's foul weather hits, residents have to deal with wind, hurricane, and storm damage.
If you've suffered losses to your Loxahatchee property, then Aftermath Adjusters & Consulting can help. Contact us today so that we can help you get the full compensation for your claim.
---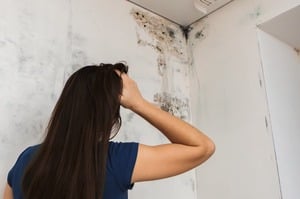 Roof Leak Claims
Although roof leaks are a common occurrence, they are not always covered by insurance. Because of this, many property owners erroneously believe that they do not have a claim. This is especially true for homes with older roofs.
Aftermath Adjusters & Consulting, LLC understands when a roof leak claim is valid. For instance, if the leak is due to a named storm and happens because of a lightning strike, fallen tree or limb, or wind, then you are likely due a settlement – regardless of the age or condition of your roof prior to the storm.
Contact us today so we can help you pursue an insurance payout.
---
Water Claims
The number one cause of home insurance claims is water damage. Covered water damage happens when a property owner has:
– Plumbing system issues: ruptured pipes, toilet overflow, leaky faucets, etc
– Underground pipe issues
– Leaky appliances: Garbage disposals, dishwashers, water heaters, washing machines, etc
– Water lines: Air conditioner condensation line, ice maker water line, etc
Water very quickly causes issues such as stains, mold, and even structural damage. Let us help you document your losses so you can get the compensation you need to repair the damage.
---
Mold Claims
Although mold claims are not typically covered, your insurance considers it a covered event when caused by a water leak. Since the cause of the mold is critical to determining whether you have a claim, let us help you inspect your property and submit the needed documentation to validate your mold damage claim.
---
Fire and Smoke Claims
A fire, and the smoke it produces, can cause immense destruction to your property, putting your health and safety at risk. Unfortunately, many people have their fire and smoke claims denied because of one thing – improper documentation.
Be sure to contact the Loxahatchee fire department if you have a fire. Then call us. We can help you get the right documentation from your insurance company to ensure that you have a valid claim.
---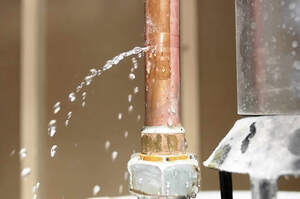 Cast Iron Pipe Claims
Loxahatchee wasn't incorporated until 2006, but many of the homes in the area were built prior to 1976. This means that these properties may have cast iron pipes. Because these pipes typically don't last longer than 25 to 30 years, many properties in the area are suffering from such things as:
– Poor drainage
– Backups in plumbing
– Flooring damage
– Structural damage
– Foundation damage
If you aren't sure that you have cast iron pipes but notice a sewage odor, gurgling pipes, slow drainage, insect infestation, or water damage, then give us a call. We will provide a free home assessment to help you determine if you have cast iron pipes, and if so, what kind of shape they are in.
---
Why Call Aftermath Adjusters & Consulting, LLC in Loxahatchee
Our team has over 50 years of combined experience, which means we know what we are doing when it comes to insurance claims. We understand how difficult these claims can be for Loxahatchee property owners and want to assist you every stage of the way, from the first inspection to submitting the paperwork to negotiating a settlement.
There is no need to feel out of control. Instead, let the experts at Aftermath Adjusters & Consulting do the hard work for you. Even if your claim has been underpaid or denied, we may be able to help.
Don't put off calling. One of our skilled public adjusters will work with you one-on-one to determine your needs, document the damage to your property, file the claim, and work for the best possible settlement.