Margate Public Adjusters – Aftermath Adjusters & Consulting, LLC
Our Margate public adjusters have seen it all. When you discover that your property has been damaged, you are certainly overcome with emotion. Disappointment, frustration, and fear may overwhelm you as you try to determine how best to move forward and deal with your insurance company.
Of course, as a property owner in Florida, you are well aware of the value of having appropriate coverage. Sadly, engaging with a company and purchasing the correct coverage does not guarantee a "simple claims process". Honestly, those words simply should not exist.
As professional adjusters, time and time again we have witnessed the reactions of insurance companies when property claims are filed. They range from simply no reaction at all (delaying is often a successful strategy) to underpaying and denying claims. Trust us, it happens all the time. 
Your insurance company's goal is to convince you to settle for as little as possible – this protects their bottom line. And, they engage in a host of tactics to get you to do this. At Aftermath Adjusters & Consulting, LLC, we have seen and dealt with it all. 
Our team has over 5 decades of professional experience. We know how to submit documents correctly, address issues of denial and underpayment, and successfully negotiate with insurance companies. We bring value to our clients throughout the entire claims process.
---
Resolving Claims Issues
The key to resolving issues is decisive and immediate action. If you live in Margate and your property has sustained damage, contact us as soon as possible. The team at Aftermath Adjusters & Consulting, LLC is well-versed in insurance issues in Broward County. Our Margate client base is substantial and we have a proven reputation of success.
Allow us to manage the stressful and complex insurance claims process while you focus on your life, your business, and your family.  Representing you is a responsibility we take seriously. We will leverage our combined experience to help you obtain the settlement you need to repair your property to return to life as normal. 
---
Damage and Insurance Claims: A Complicated Process
Home and property owners know that you can't predict when things will go wrong – but over time it is likely that something will – especially when you live in South Florida.  After all, storm and hurricane watches and warnings are commonplace.
If you have been in Margate for any period of time, you know just how dangerous the high winds and flooding that come along with most storms can be. Damage can be catastrophic and the repair costs are considerable. As a property owner, you rely on the promises of your insurance company to protect you, your family, and your future. 
When damage to your property occurs, the value of working with a skilled public adjuster is considerable. These professionals can help you with everything from inspections to paperwork to negotiations.  The insurance claims process can be a nightmare; make sure you have the help you need to manage it appropriately. 
---
Wind & Hurricane Damage
Florida is known as "The Sunshine State" – and for good reason. Our weather most of the time is spectacular. But, when things get bad – they can be devastating. The damage caused by Florida storms is incredibly expensive to repair. Compensation from your insurance company is a necessity.
If you own property in Margate that has sustained storm damage, the skilled professionals at Aftermath Adjusters & Consulting, LLC can help!  Time is of the essence. Contact us immediately so we can hit the ground running to get you the settlement to which you are entitled.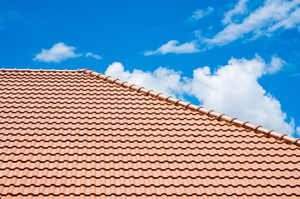 ---
Roof Leaks
Roofing damage is not necessarily covered by your insurance.  In fact, it can be super hard to have roof leak settlements approved.  However, if your leak was caused by storm damage, it's a different story. In cases like this, regardless of the age of your roof, your damage may be a covered expense.  That said, getting it approved can still be challenging
Working with reputable and experienced public adjusters on roof leak claims is vital. At Aftermath Adjusters and Consulting, LLC we will inspect your damage and help to identify the cause of your leak. Our professionals know what insurance companies look for in claims forms and will ensure that your documents are submitted correctly and in a timely fashion. We understand roof leaks and we know how best to have them approved for settlement.
---
Water Damage
Water. In and of itself it seems harmless. However, the damage it can cause is significant. And, the problems multiply when the issue is not addressed immediately. The damage from dripping faucets, leaky appliances, and burst pipes can expand from stains to mildew and even structural damage in no time at all. 
Engaging a skilled public adjuster quickly is an important first step in dealing with your water damage. They will immediately conduct an inspection, document your damages, and quickly submit your claim – all necessary steps in the insurance process and critical to realizing an appropriate settlement.
---
Mold Damage
The site of mold strikes fear in the hearts of those in South Florida – as it should.  Mold damage is costly to remediate and can result in illness.  Unfortunately, quite often mold damage is not a covered insurance expense. The trigger in determining coverage is the cause. If the mold in your property was the result of a flood, it may be covered.
The experienced professionals at Aftermath Adjusters & Consulting, LLC can help identify the causes of the mold and manage the reporting process to the insurance company. Submitting complete and detailed documentation is critical – incomplete and inaccurate reporting can negatively impact the possibility of receiving a settlement.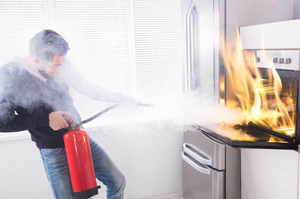 ---
Fire and Smoke Damage
Fires are terrifying. Even seeing a fire on the nightly news may cause your heart to race – for good reason. Fires are fast-moving and wreak havoc with everything in their path.  Additionally, the smoke that comes along with them is equally damaging. Those whose properties have been impacted by fire and smoke know just how dangerous they can be. 
Once you and your family are safe and the fire has been extinguished, your first order of business should be to file a report with the Margate Fire Department. You must do this even if you put the fire out yourself. 
This documentation is a crucial piece to the ever-challenging insurance puzzle.  Without it, your claim may be deemed incomplete and thus denied.
---
Cast Iron Pipe Damage
Cast iron pipes were commonplace years ago.  In fact, if your property was constructed before 1974, you may still have them. Unfortunately, like most things, these pipes don't last forever. And, when they begin to decay, problems arise. 
If you are experiencing issues like pipe gurgling, insect infections, and sewage odors, your pipes may have already begun to break down. If left untreated, you can expect sewage backups and drainage issues.  Ultimately, these issues will impact your foundation and can cause structural damage to the flooring throughout your home. If you have existing issues, a qualified public adjuster can help you document damage and submit your insurance claims.
However, if you know you have cast iron pipes, but have no indication of any damage, it may be wise to contact a public adjuster for a home assessment and inspection. Identifying issues before they arise allows you to control the mitigation and replace pipes before costly issues ensue.
Aftermath Adjusters & Consulting, LLC in Margate has considerable experience in both insurance navigation and cast iron pipe inspection. Contact us today to help you.
---
Aftermath Adjusters & Consulting, LLC in Margate Stand Ready to Help You
Of course, leveraging the professional expertise of others is something we do each and every day. Comparatively, we hire attorneys to review our legal matters and accountants to file our taxes. These individuals simply have knowledge and skill that we don't. 
Why should managing an insurance claim be any different? Of course, the value an experienced professional adjuster brings to the insurance claim process is considerable. These individuals appreciate time constraints, know what insurance companies want to see, and understand how to appropriately complete and submit the mountains of required paperwork. 
---
Insurance Claims Process
Of course, navigating the insurance claims process can be time-consuming, complicated, and downright frustrating. When you work with the professionals at Aftermath Adjusters & Consulting, LLC in Margate you can focus on your life and leave the insurance issues to them. They will oversee all administrative details including the submission of all necessary forms, address any denied or underpaid claims and negotiate with insurance company representatives to make sure that the settlement you receive is appropriate for the damage you have suffered.
We are ready to go to work, immediately, on your behalf. Our team appreciates the importance of settling claims as quickly as possible; we know you simply want to be able to repair your property and move on with your life.  As such, we will leverage our knowledge to expedite the claims process.  Because we know what insurance companies want, we submit appropriate documents the first time – we don't incur delays for missing information. 
Additionally, because we know that insurance companies notoriously try to underpay claims, we carefully review all proposed settlements and negotiate on your behalf. We determine the full extent of your damage and help you to obtain an appropriate settlement.
In Margate and throughout south Florida, our team has a reputation for high-quality, responsive customer service. Additionally, we listen carefully, document accurately, and fight aggressively.  Of course, helping you to obtain a settlement that fulfills your needs is our ultimate goal, and we will work hard to achieve it.  Contact Aftermath Adjusters & Consulting, LLC today!