Miramar Public Adjusters – Aftermath Adjusters & Consulting, LLC
It takes hard work to own and operate a primary residence. When damages occur, you'll need the services of highly experienced Miramar public adjusters to advise you with your claims. Insurers are not always on your side when it processing claims. A public adjuster can facilitate in obtaining a reasonable payout for your home's destruction. Aftermath Adjusters & Consulting, LLC will help you in saving both time and effort in Miramar. Our qualified public adjusters will work on your behalf to acquire your payout. Our public adjusters in Miramar work closely with you. Keeping clients informed is our top focus. We are always ready to assist you.
---
Who can help me with Insurance Claims?
Owners of damaged Miramar homes or businesses should consider hiring a public adjuster to help submit an insurance claim. Public adjusters can help you get the full compensation you're owed. Professional Public Adjusters represent you during the insurance claim negotiation and review process. We've got over 50 years of total experience! This is why we are here to assist Miramar property owners through the claims procedure.
Having a public adjuster on your team during a crisis may be quite useful. We will be with you from the first inspection through collecting and submitting the papers required by your insurance provider to analyze your claim. Additionally, we will be present and attend any and all on-site inspections.
---
Types of Insurance Claims
Extreme weather such as floods, heavy winds, and violent storms all have the power to cause property destruction. You will not have to deal with your insurance provider on your own if you have a public adjuster in your corner.
---
Wind & Hurricane Damage
Unfortunately, hurricanes can prove to be problematic for Florida homeowners. If your Miramar estate has been affected by wind or storms, AFtermath Adjusters can help you. Aftermath Adjusters & Consulting LLC will fight very hard to ensure that you obtain the total amount of your claim.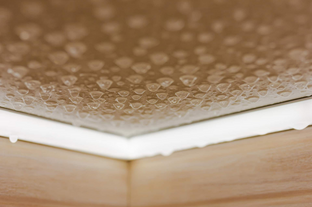 ---
Roof Leaks
Payments for roof leak claims are rare unless the damage is caused by a storm. That is why you should hire Aftermath Adjusters & Consulting, LLC to help you with your claim. We will work tirelessly to get the maximum insurance payment possible.
Often policyholders are unfamiliar with their policies, and as a consequence, they are unaware of the existence of a claim. Roof leaks may occur for a multitude of reasons, including wind, tree/limb falls, and even lightning. Regardless of the age of your roof, your insurance coverage should agree to cover the damage.
---
Water Damage
Water damage is the most common reason for home insurance claims. These types of damages may be caused by the following factors:
Plumbing system problems, such as burst pipes.
Appliances with leaks include, but are not limited to, leaky air conditioner condensation lines, garbage disposals, ice makers, dishwashers, washing machines, and water heaters.
Seeping faucets.
Cracked underground pipelines
Water may create discoloration, corrosion, and significant damage in a short amount of time. We can meticulously record your loss in order to maximize your reimbursement.
---
Mold Damage
It is essential to note that a majority of insurance policies will not cover mold alone. Of course, insurance may cover mold caused by water leaks. If this is the case, we can direct you to file a claim for mold arising from water damage.
---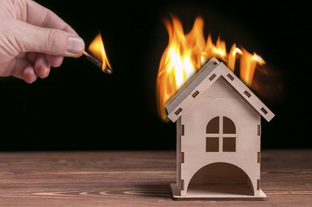 Fire and Smoke Damage
A fire, no matter the size or intensity, has the potential to cause devastation. This could also jeopardize your health & wellbeing.
When there is smoke or fire damage in Miramar, it is vital to inform the fire department and report the incident. If people fail to submit a report, complications may arise.
---
Cast Iron Pipe Damage
Cast iron pipe deterioration may result in a variety of complications in your home, including the following:
– Difficulties with the drainage system.
– Underground plumbing difficulties can result in backed-up bathtubs, toilets, bathrooms, and kitchen sinks.
– Foundational issues.
– Structural damage to the flooring.
If you encounter septic smells, drainage slowdowns, bug invasions, gurgling pipes, or water damage, it is possible that your cast iron pipes are withering. As a result, Aftermath Adjusters & Consulting, LLC strongly encourages homeowners whose home was built before 1974 to call us for a free home evaluation. We can aid you in detecting whether or not your cast iron pipes are declining.
---
Why Call Aftermath Adjusters & Consulting, LLC in Miramar
Interacting with insurance companies might make you feel helpless. Trust the professionals at Aftermath Adjusters to handle the details so you don't have to.
We can help you in establishing why your claim was not processed in its entirety.
We have the expertise and resources necessary to help you if your claim is rejected.
Determine if the insurance provider has the necessary documentation to conduct a thorough investigation of your claim.
Do not put it off any longer! Now is the chance to speak with one of our qualified public adjusters. Our personalized approach allows us to get to know each property owner, determine their specific needs, and take the necessary steps to ensure they get paid!