North Lauderdale Public Adjusters – Aftermath Adjusters & Consulting, LLC
If you own property, it is likely your greatest personal asset. You may have worked hard and saved for years in order to acquire it. Maintaining and caring for it is important – and a lot of work. Our North Lauderdale Public Adjusters understand this.
One of the most important things property owners can do is purchase the appropriate insurance coverage – especially when they live in Florida. We all know the damage that severe and unpredictable weather can cause.
Sadly, simply having the correct insurance coverage is not a guarantee that your claims will be paid completely and quickly. In fact, the opposite is often true. Because each paid claim represents an expense to your insurance company, you may find your claim delayed, underpaid, or even denied. These actions are commonplace with Florida insurance companies.
Property owners in North Lauderdale who find themselves in this unfortunate position will find the services of Aftermath Adjusters & Consulting, LLC incredibly valuable.
Our team is composed of professionals experienced in serving Florida property owners. When you work with us, we handle everything related to your claim, allowing you to focus on your life and business.
As your representative, we assume your goals as our own and will fight tirelessly to get you the settlement you need and deserve.
---
Insurance Claims Result From a Number of Issues
Even under the best of circumstances, things can go wrong. As a property owner, you likely know this statement to be true. Unfortunately, when "things happen" to your property the associated costs can be considerable.
As a resident of North Lauderdale, you are well aware of the damage inclement weather can cause. History has proven that when your property is in Florida, the weather is always a concern. The damage caused by storms and wind can be catastrophic. Once a storm has subsided, and you understand the scope of the damage and costs to repair, you realize the storm in your world has just begun.
The repair costs can be life-altering and assistance from your insurance company is usually a necessity.
---
Storm Damage Is Overwhelming
Those who live in North Lauderdale quite literally reside in paradise. That is until storms roll in. The change in weather can happen quickly – sunny and beautiful one day can quickly change to life-threatening storms.
If your commercial or residential property in North Lauderdale has suffered damage due to weather, reach out to the professionals at Aftermath Adjusters & Consulting, LLC as soon as possible. We are ready to go to work for you immediately. Our team will leverage their knowledge and experience to get you the settlement you need and deserve to move forward.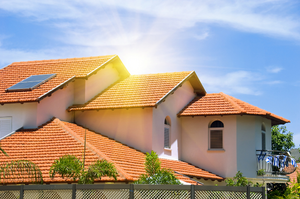 ---
Roof Leaks Can Be More Damaging Than They Appear
Challenging is simply the best word to describe the process involved in being able to get a roof leak claim approved and paid. You see, unless your roofing damage is the result of a recorded storm, it is unlikely it will be covered. Working with a public adjuster can help.
As a result of our years of experience, we understand the ins and outs of insurance policies, especially how they relate to potential roofing claims. We can review your policy and the damage to your roof as well as identify its cause. If we determine it is eligible for reimbursement, we can help you file a claim.
We always remind our clients that the age of your roof is not necessarily a disqualifying factor. Storm damage to a roof, regardless of its age, is a reimbursable loss. Our professionals understand insurance policies and can review yours and explain its parameters. We can help determine the cause of your leak and identify if you are eligible to make a claim.
---
Water Causes Major Damage

Clean and clear water. How can something so harmless be so destructive? Honestly, unless you have seen the results of leaking water you truly cannot understand the scope of the damage it can cause. And, water damage is incredibly common. In fact, it is the most frequent cause of insurance claims. Issues ranging from a burst pipe to a dripping faucet or leaky refrigerator can quickly go from causing minor stains to mold, mildew, and structural issues.
One thing to consider with water is how fast its damage can spread. Time is always an issue – you must address water damage as quickly as possible. Contact us to schedule an inspection. We will come to you immediately, check out your property, and document the full extent of your damages. The reports we generate are key to positively affecting your insurance settlement.
---
Mold Damage
Mold. The word alone is simply enough to strike fear in your heart – as it should be. Mold is expensive to remediate and can impact the integrity of your home and the health of your family. Unfortunately, quite often mold damage is not a covered expense. When it is, an experienced public adjuster can identify its cause – critical in determining any coverage.
Mold remediation is needed, as a result of a covered water event, and maybe a reimbursable expense depending on the language in your policy. But, in order to get your insurance company to pay, you will need to provide specific documentation. This is work the North Lauderdale Aftermath team can provide. We handle every administrative aspect of the process and will appropriately submit all necessary reports.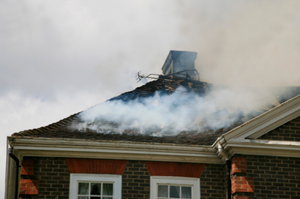 ---
Managing Fire and Smoke Damage
Damage from smoke and fire can be catastrophic. In order to have your claims deemed appropriate by your insurance company, you should ultimately have a report with the North Lauderdale Fire Department – even if you extinguished the flames on your own.
---
Cast Iron Pipe Damage
North Lauderdale is home to many older houses and buildings (built prior to 1974). These properties may have been constructed with cast iron pipes. Unfortunately, this type of plumbing has a limited life span; one which is likely running out.
If your home or business features them, they may have already begun to decay. This process results in damage to your drainage system and backups in your plumbing. Over time, this can impact the foundation of your home and cause structural damage to your floors.
Members of our North Lauderdale team can conduct a home assessment and identify the existence of cast iron pipes and if they're possibly the cause of your issues regarding slow drains or back up issues. Getting on top of these matters sooner than later is a preventative measure that can save you considerable time and money in the long run.
Water damage, gurgling pipes, insect infestation, and sewage odors are all signs of cast iron pipe failure. Aftermath Adjusters & Consulting, LLC in North Lauderdale is ready to go to work for you immediately.
---
Contact Aftermath Adjusters & Consulting, LLC in North Lauderdale Today
Property insurance claims in North Lauderdale can be particularly challenging to manage. The paperwork is complex and unfortunately, the insurance companies are just not on your side.
Knowledge, experience, and a reputation for quality service are three incredibly valuable traits that Aftermath Adjusters & Consulting has become known for. When you engage us, you can rest assured that we will handle your insurance claim from beginning to end. Whether your claims have been underpaid or denied, we will negotiate on your behalf with the ultimate goal of getting you the settlement you need and deserve.
Our professionals are proficient at communicating with insurance companies. We understand how they operate and know what they want. This skill is crucial to obtaining a fair settlement. As a property owner, you understandably simply don't have this knowledge, and most likely, the time it requires. Rather than going it alone, potentially resulting in a denied or underpaid claim, contact Aftermath Adjusters and Consulting today!
Let us apply our skills on your behalf. We will fight tirelessly for your claim, while you focus your energy and attention on your life.
We have a proven reputation for success in the area and are known for giving each client our full and complete attention. No two claims are alike and we take the time to give each one the attention it deserves. Additionally, we keep you informed as your case progresses and always welcome your questions.
If you have experienced property damage and are struggling with your insurance company, reach out to us today. We are always available to meet with you, review your damage and share how we believe we can best help. Contact Aftermath Adjusters & Consulting, LLC today!