Oakland Park Public Adjusters – Aftermath Adjusters & Consulting, LLC
Purchasing a property; be it home or business is a major accomplishment. You likely worked hard to get to this point and take pride in your success. Because of your property's importance, it is not surprising that you devote both time and resources to care for it appropriately.
Unfortunately, even those who pay the most careful attention to upkeep and maintenance are not able to fully protect their property from damage. When you live in Florida, there is always the risk of devastating storms that can wreak havoc. They cause damage that is considerable and costly. As such, you must have appropriate insurance coverage.
In a perfect world, adequate insurance coverage would equate to no hassle settlements. Sadly, this is the case. Insurance companies are businesses and the payment of each claim is a blow to their bottom lines. Thus, they tend to underpay and deny claims regularly. And, their response times can be incredibly slow.
By employing these tactics, insurance companies increase the chances that their clients will simply agree to take what is offered, even if it doesn't cover their expenses. And, quite often the property owner's desire to just end the process and move forward overwhelms them. So, they accept less than they should. We have seen this happen more times than we can count.
---
Insurance Claims
If you live in Oakland Park and have experienced property damage, reach out to our team immediately. We are deep-rooted in the Florida community and have earned a reputation for providing high-quality service, always with an eye toward customer satisfaction.
When you work with us you can focus on your family, your business and your life. We will assume total responsibility for the claims process, always keeping you up to date as to our progress and your claim's status.
When we take your case, we assume your goals and fight for them as if they were our own. Representing you appropriately and negotiating a settlement that covers your losses is what we strive to achieve.
---
Insurance Claims Issues
Unfortunately, a host of things can happen that may result in damage to your property. It's simply not possible to completely protect it. For one thing, you cannot control the weather.
When you live and work in Florida, storms are always top of mind. You are likely well aware of the flooding and wind that often accompanies them – and you know the damage this can cause.
Sadly, repair costs can be astronomical and life-changing. You rely on the settlement of your insurance company to pay for the work you need done in order to return to "normal".
Engaging a skilled and reputable public adjuster has proven to positively impact insurance settlements. The service they offer provides you with the help you need to appropriately manage the historically complex claims process.
---
Wind & Hurricane Damage
Oakland Park is a beautiful and vibrant city that so many are proud to call home, both for their families and their businesses. If you have been living here for any period of time, you are well aware of the damage that inclement weather, including hurricanes, tropical storms, high winds, and flooding can cause.
If you have experienced property damage, reach out to the professionals at Aftermath Adjusters & Consulting, LLC. We can help you navigate the complicated world of insurance claims. We are ready to go to work for you immediately and help you get the settlement you deserve.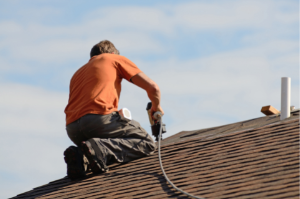 ---
Roof Leaks
While incredibly common, roof leaks are among the most complicated insurance claims to settle. You see, quite often only weather-related damage is covered. When you work with a skilled public adjuster, they can help identify and prove the cause of the issues to your roof.
At Aftermath, our team will review your policy to determine covered damage. Additionally, we can inspect your roof, and identify the areas and causes of the leaks, including if they are storm-related.
You should know that the roof's age is not a disqualifying factor. If your roof has been damaged by inclement weather, its age is irrelevant and storm damage is should be covered.
---
Water Damage
Water seems so innocent – until it damages your property. And, it happens more often than you would think. In fact, the majority of insurance claims are the results of water damage. Problems caused by burst pipes, leaky faucets and malfunctioning appliances can ruin your home or business causing mildew, stains and structural issues.
Damage from water is one of those things that need to be addressed immediately. The longer it sits, the worse things get. If you have water damage in your home or business, contact the Oakland Park public adjusters at Aftermath as soon as possible so that we can schedule an inspection of your home to access and document the damage. The information we compile is critical to your claim and can help you get the settlement you need.
---
Mold Damage
While truly an issue, quite often mold damage is not a covered expense. However, in some instances it is. A skilled public adjuster can help you determine the cause of your mold which likely directly affects your coverage.
For example, when mold is caused by a water leak, you may be able to be reimbursed for your damage. If this is the case, careful documentation is critical. The professionals at Aftermath Adjusters & Consulting, LLC can help. We handle the administrative aspect of the process and will appropriately submit all necessary reports.
Mold remediation is expensive. Making sure your claims are correctly submitted can increase your chances of receiving a settlement.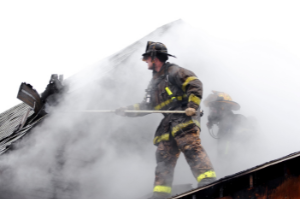 ---
Fire and Smoke Damage
Quite simply, fire and smoke are destructive. The damage they cause can be considerable, real and property is often completely ruined.
If you have a fire or have smoke damage, you must immediately contact the Oakland Park Fire Department to ensure the fire is properly and correctly extinguished and to also make sure a report is filed. The insurance company will request this documentation and its absence can mean complications or slowing of the claim process.
---
Cast Iron Pipe Damage
Cast iron pipes, which were popular in properties constructed before 1974, are now reaching the end of their life span. When they begin to decay, they can cause considerable damage to your plumbing and drainage systems. Ultimately, the structure of your property and its foundation can be at risk.
If your property is of that age, contact the team at Aftermath Adjusters & Consulting, LLC. We will conduct a free home assessment and identify the existence of cast-iron pipes. Additionally, we will inspect them to determine if they are still operating appropriately or if they need attention as recognizing issues before they occur is incredibly valuable.
However, if you have seen any of the following: gurgling pipes, water damage, insect infestation, and sewage odors, you may already have an issue. Aftermath Adjusters & Consulting, LLC in Oakland Park can help you identify damage and submit your insurance claims.
---
Why Call Aftermath Adjusters & Consulting, LLC in Oakland Park?
The insurance company's goal is to get you to settle for the least amount possible. The fact that their proposed settlement does not properly address the damage to your property is, to them, irrelevant.
Our team of expert public adjusters can help you to get the settlement you need and deserve. We will manage the claims process from beginning to end, address underpaid and denied claims and negotiate on your behalf.
We understand both the insurance and construction industries and will leverage our experience as we work on your claim. Because we know what the insurance companies want to see and how they want to see it, we submit complete and correct paperwork – and we document and prove damage. We have the knowledge and skills that you don't. Let us do what we do best, handle your claim.
When you retain our services you can expect us to work tirelessly on your behalf -fighting for your settlement as if it were our own. We have a reputation for actively listening to our client's needs, regularly communicating our progress and successfully settling our client's claims. Contact us today for a free consultation and learn exactly how we can help you.