Aftermath Adjusters & Consulting, LLC in Palm Beach Gardens
If you own a property – business or residential – you know that although it is gratifying to have such an amazing investment, it also requires a lot of effort to keep it in good order. That's why property owners search diligently for a quality, reputable insurance company. If disaster strikes, they want to be sure that their investment is insured properly. We are the most well-experienced Palm Beach Gardens public adjusters.
Unfortunately, even when property owners do their research, pay their premiums, and keep their properties in tip-top shape, they may not get a fair settlement when they file a claim. That's where a reliable public adjuster comes in handy.
You see, insurance companies do not have your best interest in mind. Instead, they do what they can to turn a profit, and paying out claims is not profitable. This means that insurance representatives will do what they can to deny or limit settlement payments.
A skilled public adjuster will work with you to get you the best possible claim settlement so you can make needed repairs on your Palm Beach Gardens property. Aftermath Adjusters & Consulting, LLC will advocate on your behalf so that you will get the money you are entitled to receive. We make it easy for homeowners – by being there for the entire difficult claims process.
Just what can a public adjuster do to alleviate the headache associated with the claims process after a disaster strikes? We will inspect your property, gather information, create and fill out the necessary documents, prepare a professional estimate, meet for all on-site inspections, and negotiate your claim. Our job is to guide you through the entire process step-by-step.
---
Types of Insurance Claims
Do you own a home or business in Palm Beach Gardens? If so, you will likely deal with damage to that property at some point in time and will want the help of a public adjuster. You see, insurance claims – whether due to a natural disaster like a hurricane or something like a burst pipe – are difficult to figure out. Fortunately, if you have a public adjuster on your side, you won't have to. Instead, our licensed public adjusters will advocate on your behalf.
Our Palm Beach Gardens public adjusters will be there when you need help. We take a one-on-one approach, getting to know you and your needs, and keeping you updated throughout the entire process. Our team is made up of qualified and experienced public adjusters that represent you, the property owner.
Because we have more than five decades of experience working in the Palm Beach Gardens area, we understand how difficult claims can be. Let us help you assess and negotiate your insurance claim.
---
Dealing with Wind & Hurricane Damage
Although it has been over a decade since Palm Beach Gardens experienced the direct hit of a hurricane, nearly every season homeowners deal with damage from storms. That's just part of living in Florida.
However, just because you know you are likely to receive damage, doesn't mean you should despair. Instead, engage with Aftermath Adjusters & Consulting, LLC in Palm Beach Gardens. We can help you with wind and hurricane damage to ensure you receive the maximum settlement for your claim. Our Palm Beach Gardens public adjusters have your back.
---
Roof Leak Claims
Because roof leaks are not always covered, many policyholders mistakenly assume they do not have a claim. This is especially true for homes with older roofs. However, if your roof leak is due to a named storm, your insurance policy will likely cover the damage. Proving the damage is due to a storm, however, can be tough. That's why you need Aftermath Adjusters & Consulting, LLC to help you file your roof leak claim.
Did you suffer roof damage due to wind, lightning, or fallen trees and limbs? If so, let us help you get the maximum insurance payout.
---
Coping with Water Damage
The most common homeowner's insurance claim is due to water damage. For most property owners, water damage happens when there are:
– Plumbing issues: Broken/burst pipes, overflowing toilets, leaky faucets, faucets left running, etc
– Faulty appliances: Problems with garbage disposals, dishwashers, washing machines, hot water heaters, etc
– Broken water lines: Air conditioner condensation lines, ice maker water lines, etc
– Broken underground pipes
When this happens, you are left with water stains, mold, and even structural damage, which can occur in a matter of minutes. Let us help you get all the compensation you deserve by carefully documenting all the damages – even the ones not visible to the untrained eye.
---
Treating Mold Damage
No one likes to learn that they have mold in their home, especially since mold is rarely a covered risk. However, mold is covered by insurance if it was caused by covered water damage. We can help you prove the cause of the mold, document the damage, determine the cost of repairs, and file the claim.
---
Handling Fire and Smoke Damage
Even a small fire can be catastrophic. The fire destroys everything it touches, while the smoke infiltrates everything within the house. In most cases, the property becomes inhabitable and even dangerous to your health and safety.
If you suffer fire and smoke damage, be sure to contact the Palm Beach Gardens fire department. Their report will be instrumental when filing a claim. Without this report, your insurance company has the ability to deny your claim.
---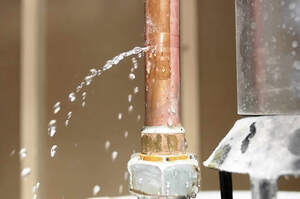 Evaluating Cast Iron Pipe Damage
In 1960, the Census recorded that Palm Beach Gardens had a population of one. Just ten years later, that number grew to 7,000. Unfortunately, any home built before 1974 was likely constructed using cast iron plumbing. These pipes only last 25 to 30 years, which means many homes are experiencing pipe failure.
Cast iron pipe failure leads to issues with your drainage system and underground plumbing, damaged flooring, and a compromised foundation. If you are experiencing drainage backups, slow drains, sewage odors, insect infestations, or gurgling pipes, these may be signs of decaying cast iron pipes.
Call Aftermath Adjusters & Consulting, LLC for a complimentary home assessment. We will determine if you have cast iron pipes and, if so, what condition they are in. Taking immediate steps will help mitigate the cost of repairs.
---
Why Call Aftermath Adjusters & Consulting, LLC in Palm Beach Gardens
There are many reasons to contact a public adjuster to help you with a claim. Some include:
– Getting back to living your life instead of trying to handle an impossible claim process
– Receiving a full claim settlement
– Having someone on your side ready to negotiate a denied claim
– Not having to deal with all the documentation requested by insurance companies
– Understanding that it is better to have professionals on your side
Don't delay! Call today and speak with one of our expert public adjusters. Our team can determine your needs and take the required steps to get you the settlement you deserve.