Parkland Public Adjusters – Aftermath Adjusters & Consulting, LLC
If you own residential or commercial property you know how significant of an investment it is, and the liabilities that come along with it. After all, the time and money you invest are considerable, and the decisions regarding these purchases greatly impact your life. It makes sense that once you actually complete the purchase, you quickly researched property insurance and bought a policy to protect your investment. All property owners go through this due diligence of finding homeowner's insurance and other forms of insurance that will safeguard their properties from natural disasters and other catastrophes that might strike at any given moment. We are the best Parkland Public Adjusters, and we will show you what goes into these insurance claims and help you understand them better!
Everyone hopes that they will never have to make an insurance claim; but when your property is located in the state of Florida, odds are you will. That can be in the form of hurricane or flood damage and other natural disasters. And, if that time has already come for you, then you know just how challenging, and often frustrating, the process can be.
If you haven't realized it, insurance companies are businesses – and their loyalty is to their shareholders, not their policyholders. Because every claim they pay decreases their profitability, they are incentivized to underpay and deny them. Quite often, policyholders simply accept these decisions as fact and move on. However, when they do this, the additional costs of repairing and replacing their properties fall on them. Things don't have to be like this. There is a process for appeals.
If you find yourself in this position, engaging a reputable public adjuster, like Aftermath Adjusters and Consulting, is a wise decision. Our professionals can help you move forward and get the settlement you need and deserve.
At Aftermath Adjusters and Consulting, we can assist you with this and help you get the settlement to which you are entitled. You see, the insurance claims process is like a puzzle, and an experienced public adjuster may be the piece you were missing. Our team will play an integral role in helping you. We attend all inspections and use our knowledge and experience to negotiate on your behalf.
---
Insurance Claims: An Overview

Our Parkland public adjusters have significant experience in the area and are well-versed in a host of insurance claims. We leverage both our insurance and construction expertise to positively impact the claims process for you.
---
Florida Weather Is Unpredictable
Parkland is known for its sunny skies and warm temperatures – people from across the country move here every day. That said, residents have also experienced unpleasant weather; hurricanes and tropical storms have brought damaging winds and flooding rains – both of which can be catastrophic to area real estate.
If you live in Parkland and have storm damage, we can help! Contact our team right away so we can get to work on your claim immediately and help you obtain the settlement to which you are rightfully entitled.
---
Roof Leaks Can Cause Considerable Damage

It is not surprising that roof leaks are a common issue, both in Parkland and across the state. Unfortunately, their repair is not always a covered insurance expense. As your public adjuster, we will review your policy from top to bottom and inspect the damage to see if it is covered.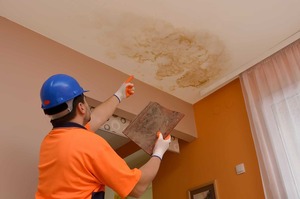 One common exception to the roof leak exclusion is weather damage. So, if your roof was impacted in a storm, you may be entitled to compensation.
Beware, many insurance companies will claim that because your roof is old, its weather damage is not covered. This is usually a false statement, and insurance companies consistently do this to get away from paying out claims on a regular basis. Roof age is irrelevant when it comes to storm damage.
---
Water Damage Is Incredibly Common
Water damage claims are among the most popular in the state. It is crazy that something that seems so minor, like a small leak, can cause such significant damage. Leaking appliances, burst pipes, and dripping faucets result in stains, mildew, and even structural issues.
If you have water damage, we can help. But contact us quickly as addressing it immediately is key. We are ready to inspect your property, document all relevant damages, and submit your claim so you can get the settlement you need to repair your property and stop the spread of problems.
---
Mold Damage Can Be Devastating

Speed is of the utmost importance if you have mold. You see, mold spreads quickly and is incredibly dangerous. In addition to impacting the structural integrity of your property, it is a health concern for your family, friends, and employees.
While the seriousness of mold is undisputed, quite often insurance companies don't cover the damage which results from it. The determining factor is its cause. If the mold was a result of a water leak, it may be covered.
Our team can both inspect your property to locate the origination of the mold as well as review your property insurance policy to determine if your claim would be reimbursable. If it is, we will guide you through the claims process, submitting appropriate documents in a timely fashion. These steps improve your chances of a reasonable settlement.
---
Smoke and Fire Damage Can Ruin Your Property
Fire! The word itself strikes fear into the heart of many. As well it should. Fires are hazardous and can literally level a property. When specified fire damage is contained, the impact from smoke must also be managed. In short, fires are life-changing.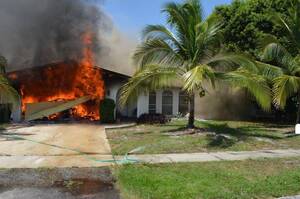 If your property has been impacted by fire you MUST contact the Parkland Fire Department and file a report – even if you extinguished the blaze yourself. This documentation is a critical piece of the puzzle when it comes to being reimbursed. Without it, your claim may be denied.
---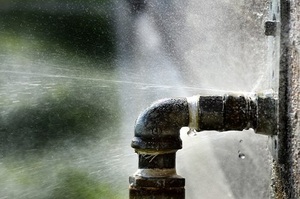 Cast Iron Pipe Damage to Your Property
So many people are unaware if their home or business features cast iron piping. Honestly, they are not visible to the naked eye.
That said if you own an older property, one constructed prior to 1974, determining if you have cast iron pipes is wise. You see, these pipes have a lifespan of 25-30 years, after which they begin to deteriorate, a condition that could impact your drainage system and result in significant plumbing problems. When not addressed, your foundation and building structure are at risk.
Have you seen signs of water damage or insect infestation? What about gurgling pipes, slow drainage, and the odor of sewage? All of these are signs of cast iron pipe failure. Our Parkland team can perform a free home assessment to identify cast iron pipe issues. When found early, damage can be minimized.
---
Aftermath Adjusters & Consulting, LLC in Parkland Is Ready to Help You!

You own property in one of the most desirable cities in Florida. If it has been damaged, it makes sense to take all the steps necessary to ensure you get the appropriate response from your insurance company. But, the process is complex and time-consuming. Managing it appropriately requires specific skills and experience, in addition to time. Our Parkland team at Aftermath Adjusters & Consulting, LLC, has all of this. We are the number one Parkland Public Adjusters in Florida, and we would love to serve you!
When you engage us, we will assume responsibility for the entire process, freeing up your time and energy to focus on your family, your business, and your life. Don't worry, we will keep you in the loop so you always know what is happening. Our team conducts inspections, documents damage, generates required reports, and completes and submits all necessary paperwork. When settlement offers come in, we review them for you. If they are not adequate, or if your claim is denied, we will challenge the decision on your behalf.
We know timing is critical – thus our team is ready to go to work for you today. Reach out to us and leverage our knowledge, experience, and proven approach. We have a reputation for paying attention to the details and maximizing settlements for our clients. Let us show you how powerfully we can support you as your local and top Parkland Public Adjusters.
We understand how personal and emotional the process can be and are committed to providing you with the full range of our technical expertise and customer support. We commit to working tirelessly to successfully resolve your insurance claim issues. Contact Aftermath Adjusters & Consulting, LLC today!