Pembroke Pines Public Adjusters – Aftermath Adjusters & Consulting, LLC

Pembroke Pines
is one of the most popular residential and commercial communities in south Florida. If you own property in this spectacular area, you likely spent considerable time and effort saving and planning for its purchase. Transactions like this are life-changing and protecting such a substantial investment is something all homeowners should take very seriously.
As a property owner, you know that safeguarding your property and maintaining its condition takes a great deal of work. Unfortunately, your hard work is no guarantee that things won't go wrong. The weather alone is a cause for multiple instances of property damage every year in Florida.
Clearly, having proper property insurance is critical – you need to protect yourself for those times when the unthinkable occurs. Carefully researching policies, and insurance carriers, and finally purchasing the best policy for your needs is one of the most important things a property owner can do. This will prevent them from being entangled in an insurance claim situation that they will ultimately regret.
However, simply having the right coverage and paying premiums on time does not guarantee that your claim will be handled quickly and with justice. In fact, quite often property owners in Pembroke Pines experience the exact opposite.
The reality is, that insurance companies operate like most businesses; their primary goal is profitability. While insurance claims are an expense; they negatively impact their bottom lines. When you understand this, it is not surprising that so many claims are underpaid or even denied. Honestly, many policyholders simply accept the word of their insurance company and don't usually fight back. If they hire a public adjuster with our expertise, they would be shocked at the positive results.
If the insurance company's response to your claim is inadequate, consider hiring the best public adjusters at
Aftermath Adjusters and Consulting
.  Our team is well-known in Pembroke Pines and we have a reputation for helping our clients maximize their compensation.
We leverage our knowledge and experience to effectively manage the claims processes on your behalf. We:
– Attend all inspections
– Complete and submit the paperwork
– Provide professional estimates for repair and/or replacement
– Negotiate your settlement.
With our team on your side, you can rest assured that we will leave no stone unturned and we will fight tirelessly to get you all that you deserve. We recognize the importance of your claim – you need it to fund your repairs to bring your property back to the condition it was prior to the damage that occurred. We are ready to help you!
---
Insurance Claims: An Overview
Many different property insurance claims are submitted each year. When the property you own is in Florida, the usual cause of a claim is due to damage from bad weather or a natural disaster. The combination of flooding and high winds is common in these natural disasters and can cause tremendous damage to your home.
Dealing with a devastating loss is time-consuming and requires a specific subset of knowledge and information that property owners often do not have. The claims process goes beyond simply completing a form. The experienced professionals at Aftermath Adjusters and Consulting, LLC are ready to go to work on your behalf and help you get the settlement you need to move forward.
Wind & Hurricane Damage
Pembroke Pines has a well-deserved reputation as one of the best cities in which to live and work in South Florida. Thousands relocate here every year and enjoy the warm temperatures and sun-filled skies – until there is a
severe storm
; which is very likely to happen year-round.
If you own property in the city and it has sustained weather-related damage, reach out to us as soon as possible. We are well-equipped to help you. Timing is critical – the sooner you contact us, the faster we can help you get the settlement you need to repair your property.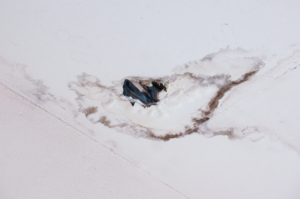 ---
Roof Leaks Can Be Serious
Not surprisingly,
roof leaks
are a common problem for Florida property owners. Factors like high winds, falling tree branches, and lightning can all damage your roof.  Because of the frequency with which they occur, our team in Pembroke Pines is well-versed in managing them. Roof leaks are among the most common issues facing property owners today.
Just because an issue occurs often, does not mean it is simple to resolve. In fact, roof leaks can be tricky – they are not always covered by insurance policies. That said, if the cause of the damage was weather related, you may be able to be reimbursed. Our team is experienced in inspecting roof damage and accurately documenting the cause. If we can prove the weather was the issue, we will assist you in submitting your claim.
One thing to look out for: many insurance companies will try to avoid paying for your roof damage; they will claim that your roof is old. Do not accept this! Age is not a decision-making factor, and does not play a role in roofing insurance claims.

Managing Water Damage
When water impacts your property, time is of the essence. The longer the issue remains untreated, the bigger it becomes. While water appears harmless, the truth is, it's not. Damage from broken appliances, leaky faucets, and burst pipes can cause water stains, flooding, mildew, and even impact the structure of your property.
Our team is ready to go to work for you immediately. We will conduct an inspection, identifying and documenting all damage. We know that the problems caused by
leaking water
are not always visible to the naked eye. We take the time to look below the surface to identify all of the issues on your property.
---
Mold Is Damaging and Dangerous
When individuals learn that their property has
mold issues
they often freeze – moving forward seems overwhelming. Mold remediation is expensive, and must be effected immediately. Waiting puts the structure of your property and the safety of your family at risk.
At Aftermath Adjusters & Consulting, our team knows how to identify mold damage, document it appropriately, and submit correct claim forms. We understand that mold coverage is often dependent upon its cause – and mold that results from a water leak may be reimbursable.
Our team in Pembroke Pines will accurately identify the cause of your mold and review your policy to determine your coverage. We carefully document all of our findings to help prove the validity of your claim.  The information we provide can make a difference when it comes to getting the settlement you deserve.


Fire and Smoke Damage
Perhaps nothing causes more damage, more quickly, than
fire
. The smoke that accompanies it can be extremely destructive as well.
Of course, in the case of fire the first thing that you should do is ensure your family is safe and the fire is extinguished. Then, make sure to contact the Pembroke Pines Fire Department to get a copy of the report. You must do this even if you extinguished the fire on your own. Without this form, your claim may be incomplete and thus deemed ineligible.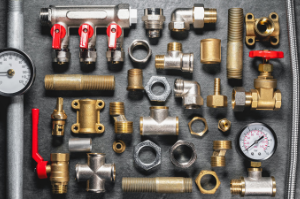 Cast Iron Pipe Damage
Cast iron pipes
were incredibly common in structures built prior to 1974. That said, many people today are simply unaware of the type of pipes they have.
Unfortunately, cast iron has a relatively specific useful life, and after 25-30 years it begins to decay. When this happens, homeowners can experience plumbing issues and drainage problems, both of which can impact their building's foundation.
Our Pembroke Pines team can conduct a complimentary inspection of your pipes, identifying potential issues before problems occur. That said, if you are experiencing slow drainage or insect infestations, or if you hear your pipes gurgling or smell the odor of sewage, your pipes may already have begun to decay.
Why Aftermath Adjusters & Consulting, LLC in Pembroke Pines?
Why not? When you address other issues in your life, you reach out for advice and counsel from experienced professionals. You hire landscapers, electricians, and CPAs. Hiring a professional public adjuster to manage your insurance claims makes complete sense. Our team has an in-depth background in insurance and construction, as well as a wealth of experience. We know how to handle the insurance claims process.
When you work with Aftermath Adjusters and Consulting you have the resources of our firm at your disposal. Our knowledge, experience, and approach are well-regarded throughout Pembroke Pines and we have a proven history of successfully resolving property claim issues.
Our team will assume total responsibility for the claims process. We will manage it from inspection through negotiation, and if you have underpaid or denied claims we will handle your appeal.
Our team is ready to go to work for you immediately, Time is of the essence. Allow us to prove that our reputation for the highest quality service, along with responsive and personal attention is the answer to your insurance issues.
We understand how personal and emotional the process can be and are committed to providing you with the full range of our technical expertise and customer support. We will resolve your insurance claim issues allowing you to move on to a brighter tomorrow.  
Contact Aftermath Adjusters & Consulting, LLC  today!