Sea Ranch Lakes Public Adjusters – Aftermath Adjusters & Consulting, LLC
Being a homeowner takes a lot of work and money. This is why you'll want the assistance of highly qualified Sea Ranch Lakes public adjusters to help you with your claim if your home sustains damage.
You see, your insurance company may not be on your side when it is time to pay out the claim. That's because insurance companies need to make money – and paying out a claim doesn't help them do that. A public adjuster can work with you to negotiate a good settlement for your damages. Serving Sea Ranch Lakes, Aftermath Adjusters & Consulting, LLC will save you time and money when dealing with your claim. Our adjusters are knowledgeable, skilled, and experienced. They will work tirelessly on your behalf to make sure you get the compensation you deserve.
Our public adjusters in Sea Ranch Lakes work closely with you. Not only do they collaborate with the homeowner, but keep the homeowner informed during the entire process. It's our job – and we love what we do.
If you own a home or business in Sea Ranch Lakes that has been damaged, obtaining a public adjuster to advise you during the insurance claim process makes sense. Public adjusters play an important role – in helping you get the claim settlement you deserve by representing you and reviewing your insurance claim. We have over 50 years of professional public adjuster experience, which means we understand the rules and regulations associated with claims. Most Sea Ranch Lakes locals don't have this kind of experience – which is why we want to help.
Having a public adjuster on your team is an effective way to handle damages to your home or business. We:
– Stand by your side
– Attend and coordinate all inspections
– Collect all needed data
– Submit data and forms required by your insurance provider
– Provide a thorough evaluation of your claim
– Offer a detailed estimate of repairs
– Communicate with your insurance company
Let us improve your claims process experience.
---
We Handle Many Types of Insurance Claims
Hurricanes, floods, and violent storms, as well as fires, water leaks, and mold can cause property damage. Having a public adjuster on your side will make dealing with your insurance company easier – no matter the type of damage your property has suffered.
---
Damage from Wind & Hurricanes
Living in Sea Ranch Lakes has many advantages. However, even sunny Florida has poor weather, and hurricanes can be devastating. If your Sea Ranch Lakes property experiences wind or hurricane damage, Aftermath Adjusters can help. Contact Aftermath Adjusters & Consulting, LLC quickly, and we will work hard to get you the payout you need to repair your property.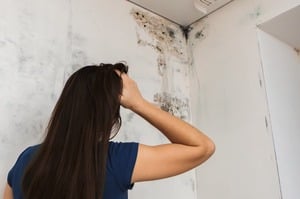 ---
Damage from Roof Leaks
Most often, roof leak claims are denied by your insurance company – unless the damage was due to a storm. Even with storm damage, many claims are denied, which is why you need the experience and expertise of Aftermath Adjusters & Consulting, LLC.
Most policyholders do not understand their coverage, and because of this, may not know that they have a viable claim. If your roof leaks due to wind, tree damage, limbs falling, or lightning – regardless of the age of your roof – your insurance policy likely covers the damage. Let us help you with the claim so you can collect the maximum payout possible.
---
Damage Due to Water Leaks
Do you know the most frequent cause of property insurance claims? It is water damage. There are many different ways that a property sustains water damage, including:
– Burst pipes or other plumbing issues
– Leaky appliances or water lines leading to appliances (AC units, trash disposals, dishwashers, Ice makers, washing machines, water heaters, etc.)
– Dripping faucets
– Leaking underground pipes
Most homeowners realize they have water damage when they see discoloration, deterioration, and/or structural damage. Unfortunately, such damage can happen quickly. So, don't wait. Contact us today so we can help you record the damages and get you the compensation you need to fix the problem.
---
Damage Due to Mold
Mold damage is another type of damage not always covered by insurance. If the mold is due to a water leak, however, it may be covered. Knowing and documenting the difference is important when pursuing a mold damage claim.
---
Damage Due to Fire and Smoke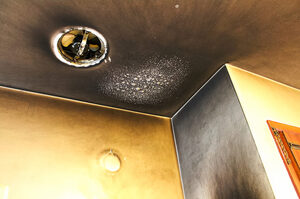 Fire and smoke damage can destroy an entire home – even if the fire was small and quickly contained. Structural damage can be detrimental to your safety. Smoke in the home can be detrimental to your health. That's why it is important to file a claim quickly.
However, if you receive smoke or fire damage in Sea Ranch Lakes, you must call the fire department. Their report is the key piece of documentation needed by your insurance company. Without this report, your claim may be denied.
---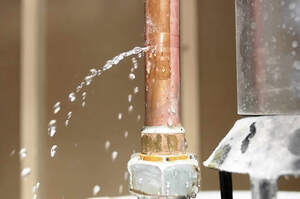 Damage Due to Cast Iron Pipes
Cast iron pipes deteriorate, and when they do, they cause problems in your home, such as:
– Sewage backup
– Slow drains causing bathtubs and sinks to back up
– Foundation issues
– Buckling floors
– Nasty septic odors
– Insect infestations
– Gurgling pipes
– Water damage
If you notice any of these signs, especially if your home was built before 1974, you may have deteriorating cast iron pipes. Contact Aftermath Adjusters & Consulting, LLC to schedule a free home check.
---
Why Call Aftermath Adjusters & Consulting, LLC in Sea Ranch Lakes
There are many reasons to call:
– Dealing with insurance companies is complex. Our team at Aftermath Adjusters can do the work so you don't have to
– We can help you determine why a claim has been denied
– We can represent you if a claim has been denied or underpaid
– The documentation is endless. We know what is needed and how to make sure your insurance carrier has what they need to settle your claim
Don't wait. Call today to talk with one of our highly qualified public adjusters. We work one-on-one with property owners so that we understand their needs and take the required steps to get them the settlement they deserve.