Southwest Ranches Public Adjusters – Aftermath Adjusters & Consulting, LLC
For most people, their property is their greatest personal asset requiring years of hard work and savings to acquire. But that is just the beginning because properties need maintenance and attention. This, too, takes a lot of work and money.
That's why homeowners in Florida need to purchase the best insurance coverage possible. There is nothing like the damage caused by hurricanes, tropical storms, and other severe weather.
Unfortunately, having the right insurance is not a guarantee for a quick, easy, appropriate payout when you have a claim. Florida insurance companies may delay, underpay, or deny a claim, especially during a difficult weather event, as they try to recoup their losses. Property owners in Southwest Ranches who find themselves battling against their insurance carrier will find the services of Aftermath Adjusters & Consulting, LLC extremely valuable.
Our team of professionals has been serving Florida property owners for years. We handle your claim, so you can focus on your life and business. Count on us to get you the settlement you need and deserve.
---
Many Types of Insurance Claims
As a homeowner, you do what you can to safeguard your property. However, things can still go wrong. And when things go wrong, the cost of repair and replacement can be considerable.
As a resident of Southwest Ranches, you know that inclement weather can cause severe damage in Florida – history has shown this to be true. In fact, the damage can be catastrophic. That's why getting the needed settlement from your insurance company is a necessity.
---
Overwhelming Storm Damage
If you live in Southwest Ranches, you live in paradise. However, even paradise has its issues, and for residents here, these issues are hurricanes and named storms.
If your home or business property in Southwest Ranches suffered damage due to a weather event, reach out to the professionals at Aftermath Adjusters & Consulting, LLC. We will go to work for you as soon as you call, leveraging our knowledge and experience to get you the settlement you need. Let our team help you move forward after a storm.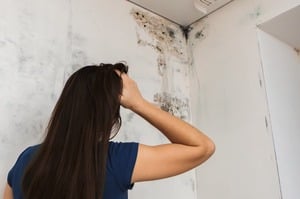 ---
How Much Damage Can a Roof Leak Cause?
Getting a roof leak claim approved for and paid in full is challenging at best. That's because roof damage isn't always covered – unless it is the result of a storm. Even then, the claim is challenging, so working with a public adjuster is helpful.
Because of our expertise and experience, we understand how insurance policies work, especially as they relate to roof damage claims. Our team will review your policy, inspect the damage to your roof, and identify the cause. If the cause is due to storm damage, we will help you file a claim.
It's good to know that the age of your roof is not a factor when settling a roof leak claim. If you experience roof damage due to a storm, you are covered regardless of the age of your roof.
---
Water Can Cause Tremendous Damage
Water doesn't look harmful, yet it can be terribly destructive when it is leaking into your home. And water damage is extremely common, being the most frequent type of insurance claim. Whether the water damage is due to a burst pipe or a leaking ice maker line, your home can sustain stains, mold, mildew, and even structural issues.
Just as importantly, water damage spreads quickly, so time is essential. It is important to address the water damage as quickly as possible, so contact us immediately to schedule an inspection. We will determine the cause and the extent of the water damage, generating reports that will help you get the settlement you deserve.
---
Mold Damage Causes Many Problems
Mold is not something any property owner wants to experience because it:
– Is difficult to treat
– Is expensive
– Can cause structural damage
– Can be detrimental to your health
In many cases, however, mold is not a covered expense – unless it is due to a water leak. That's why you need a public adjuster to identity the cause of the mold. If the cause is covered, we can help you with your claim. We will provide the specific documentation needed to get your insurance company to pay. Our Southwest Ranches Aftermath team will work with you to submit all the necessary reports.
---
Dealing with Fire and Smoke Damage

No one wants fire and smoke damage because the aftermath can be catastrophic. However, if you've suffered a fire, be sure to report to the Southwest Ranches Fire Department. This is true even if you took care of the fire on your own. Without a report from the fire department, your insurance company will have the ability to deny your claim.
---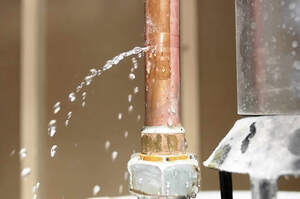 Damage from Cast Iron Pipes
There are many older homes in Southwest Ranches (homes built prior to 1974). Many of these older properties were built using cast iron piping. Unfortunately, cast iron piping begins to deteriorate in 25 to 30 years, which means that older homes are beginning to show problems.
If your home or business has this type of plumbing, the property is likely already experiencing issues. You may notice such things as:
– Backups to drainage systems and plumbing
– Buckling of floors
– Damage to the foundation
– Gurgling pipes
– Insect infestation
– Sewage odors
Our Southwest Ranches team can conduct a home assessment to identify the existence of cast iron pipes and whether they are an issue. It is important to get ahead of the problem and take preventative measures that will save you time and money in the end. Aftermath Adjusters & Consulting, LLC in Southwest Ranches is ready to go to work for you immediately.
---
Contact Aftermath Adjusters & Consulting, LLC in Southwest Ranches Today
Property insurance claims in Southwest Ranches can be difficult to understand and manage. That's why you need Aftermath Adjusters & Consulting, LLC. Our team has three valuable traits needed when you have an insurance claim: knowledge, experience, and a reputation for quality service.
When you work with us, you can know that we will handle your claim from start to finish. Even if your claim has been denied or underpaid, we will negotiate with your insurance company on your behalf for a full settlement. Don't try to do it alone. Contact Aftermath Adjusters & Consulting today!