Sunrise Public Adjusters – Aftermath Adjusters & Consulting, LLC
In most cases, the property you own is your largest and most substantial asset. You may have worked years saving for this significant investment. Once it's yours, you likely take great pride in caring for it – doing all you can to maintain it in the best possible way. 
Unfortunately, no matter how much time and effort you put into protecting your property, damage can occur – especially when you live in South Florida. Here, the weather alone can be a source of aggravation and costly damage. Thus, property owners in the state often make the effort to ensure they have the appropriate insurance coverage. 
What many don't realize is that adequate coverage does not always equate to quality customer service from their insurance companies. Quite often, the response to damage claims is less than efficient. In fact, the response time can be incredibly slow.
This is no accident. Quickly reacting and completely satisfying claims is not a business model that leads to profitable insurance companies.  Honestly, every claim paid negatively impacts their bottom lines. The incentive to fully compensate you quickly is just not there – the opposite is, in fact,  true.
By delaying, denying, and underpaying claims, insurance companies increase the odds that their clients will accept less than full settlements just to complete the frustrating claims process. And, they often do. At Aftermath Adjusters & Consulting, LLC we see people do this time and time again.
---
Sunrise Property Damage
If your Sunrise property has been damaged, take control of the situation immediately. Notify Aftermath Adjusters & Consulting, LLC.  We are experienced in South Florida and have a proven record of customer satisfaction. Working with our professionals will allow you to continue to focus on your business while we manage the claims process. From attending your initial insurance inspection to negotiating with the company as your representative, we handle each and every step.  
We take our job as your representative incredibly seriously. We fight for your goals as if they were our own. Obtaining you the settlement you need and deserve is our first priority.
---
Issues That Result in Insurance Claims
As a property owner, you are well aware of all of the things that can go wrong and result in costly damage. Sadly, potential problems are always "just around the corner".
When your property is in Florida, you probably spend a great deal of time worrying about the weather – with good reason. Tropical storms and hurricanes are a frequent occurrence – and the flooding and high winds that come with them can be catastrophic. The costs to repair the damage they cause can be life-changing. You need to be appropriately reimbursed by your insurance company. Your future relies on it.
Working with a qualified Sunrise public adjuster positively impacts your settlement and provides you with much-needed help throughout the claims process. 
---
Wind & Hurricane Damage
Sunrise.  Of course, the name alone is telling – if you live here you do see lots of sun!  That said, as a resident you are well aware of how quickly the weather can change from beautiful to downright hazardous. You are well within your rights to be concerned. 
Has your Sunrise property suffered weather-related damage? If so, contact the professionals at Aftermath Adjusters & Consulting, LLC as soon as possible.  We can help!  Let us go to work on your claim quickly and help get you the compensation you need and deserve.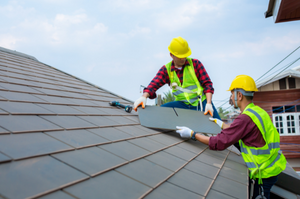 ---
Roof Leaks
One of the most difficult insurance settlements to get approved and paid relates to roof leaks. Unfortunately, unless your roofing damage is the result of a storm, it is unlikely it will be settled.  The assistance of a public adjuster when dealing with damage of this type is critical. 
Our professionals understand insurance policies and can review yours and explain its parameters. We can help determine the cause of your leak and identify if you are eligible to make a claim. Many policyholders neglect to submit damage claims of this type because of the age of their roofs. This is a mistake. Storm damage should be covered regardless of how old your roof is.
---
Water Damage
Until you have water damage, you may be unaware of just how devastating it can be. The most frequent cause of insurance claims, damage from water occurs quickly and can be considerable.  Dripping faucets, burst pipes, and leaky appliances can result in excess water that in no time results in stains, mildew, and even structural issues.  
Water damage is no joke – it needs to be addressed as soon as possible. Reach out to us immediately so we can schedule an inspection and document your damages.  These steps are critical in helping you to obtain the settlement you deserve.
---
Mold Damage
In many cases, mold damage is not covered by insurance.  However, in some instances it is.  A skilled public adjuster can help you determine the cause of your mold which likely directly affects your coverage.
For example, when mold is caused by a water leak, you may be able to be reimbursed for your damage.  If this is true,  careful documentation is critical. The professionals at Aftermath Adjusters & Consulting, LLC can help. We handle the administrative aspect of the process and will appropriately submit all necessary reports. 
Mold remediation is expensive. Make sure your claims are correctly submitted and increase your chances of receiving a settlement.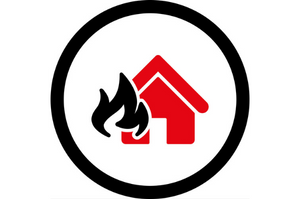 ---
Fire and Smoke Damage
Fires move quickly and are extremely destructive.  And, just as problematic is the accompanying smoke. The damage caused by both can be catastrophic.
Perhaps the most important thing you can do if your property has suffered damage due to fire and smoke is to contact the Sunrise Fire Department and file a report. Having this documentation to submit to the insurance company can be the difference in having your claim paid or denied.
---
Cast Iron Pipe Damage
Nothing lasts forever – including cast iron pipes.  If your property was built prior to 1974, you may have cast iron plumbing – and these pipes may have already begun to decay. When this happens backups can occur along with damages to your draining systems.  Even worse, these issues can cause problems with your foundation and structural damage to your flooring. 
Not to mention, a qualified public adjuster can conduct a home assessment and identify the existence of cast iron pipes, provide an inspection and determine if they need to be replaced.  An ounce of prevention is worth a pound of cure.
As a property owner, keep an eye out.  Signs of possible cast iron pipe damage include gurgling pipes, water damage, insect infestation, and sewage odors.  Aftermath Adjusters & Consulting, LLC in Sunrise has the requisite experience to both assess your pipes and help you should issues have already arisen.
---
Why Call Aftermath Adjusters & Consulting, LLC in Sunrise
The value of technical expertise and professional knowledge cannot be overstated.  Likewise, property damage and resulting insurance claims in Sunrise, Florida can be challenging to handle. Our team can:
Manage the administrative process from start to finish.

Address denied and underpaid claims on your behalf.

Negotiate with the insurance company.
Of course, we have the expertise and experience necessary to interact with insurance companies. We know how they operate, appreciate what they want, and understand the reasons they deny and underpay claims. Working appropriately with them requires a base of knowledge and skill that property owners don't have.  Our professionals do.  We are incredibly experienced, fiercely loyal, and especially tenacious.  
Let us leverage our skills on your behalf. Reach out to us to schedule an appointment. We appreciate the stress you are under; damage to your home or place of business is traumatic. You want to be able to go about life as if things were normal, but they are not.
Of course, our team is well-regarded in Sunrise and the surrounding areas for actively listening to our clients' concerns, responding quickly to their questions, and carefully reviewing each and every aspect of their cases.  We know that the damage to your property is unique – no two cases are the same. As such, we take nothing for granted – we review every single issue. When we represent you, your goals become our goals.  In addition, we will work tirelessly on your behalf to get you the insurance settlement you deserve. Contact Aftermath Adjusters & Consulting, LLC  today!