Tamarac Public Adjusters – Aftermath Adjusters & Consulting, LLC
Purchasing and owning a house requires considerable work. If damages happen, you'll want the assistance of highly qualified Tamarac public adjusters to directly help you in making a claim. Insurance organizations aren't always on your side when it comes to paying out claims. A public adjuster can take care of negotiating a good settlement for property damage. Serving Tamarac, Aftermath Adjusters & Consulting, LLC will help you save time and money. Our knowledgeable and skilled adjusters will work tirelessly on your behalf to get you compensated. Our public adjusters in Tamarac work in close collaboration with you. At all stages of the process, it is critical to keep customers informed. We are always available and delighted to help.
If you own a home or business building in Tamarac and your structure has been severely damaged, you should retain a public adjuster to advise you during the process of an insurance claim. Public adjusters will play an important role in securing the full amount of compensation that you are justifiably entitled to. An experienced public adjuster operates as your representative throughout the negotiating process and review of an insurance claim. We have well over 50 years of professional experience and know what we're doing! We realize how difficult the claims process may be for locals of Tamarac, and we're here to improve the entire claims process.
Having a public adjuster on your team should be quite effective in the case of an incident at your home or business location. We will accompany you throughout the process, from the very first inspection to the collecting and submission of the data required by your insurance provider in order to begin a thorough evaluation of your claim. Additionally, we will offer a detailed estimate, communicate with the insurance company, and coordinate any on-location inspections.
---
Types of Insurance Claims
Floods, strong winds, and violent storms are all examples of extreme weather that can cause property damage. If you have a public adjuster on your side, you won't be dealing with your insurance company by yourself.
---
Wind & Hurricane Damage
While living in Tamarac offers a number of advantages, one of them is not the absence of poor weather. Sadly for Floridians, the Hurricanes can be a nightmare. If your Tamarac property has been damaged by wind or hurricanes, Aftermath Adjusters can be of tremendous assistance. Contact Aftermath Adjusters & Consulting LLC immediately via phone or email! As a direct result, we will make every effort to ensure that you get the whole of your claim.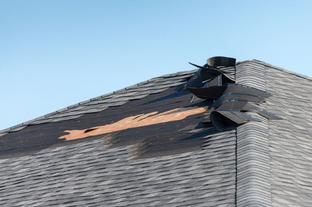 ---
Roof Leaks
Unless the damage was caused by a storm roof leak claims are hardly ever settled. Of course, that is why your claim will need the experience and expertise of Aftermath Adjusters & Consulting, LLC to be handled properly. We will actively work to collect the maximum insurance payout available.
Of course, many policyholders do not fully comprehend their coverage, and as a direct result, they are entirely unaware of a claim. Roof leaks may occur as a result of a multitude of events, including wind, tree/limb fall, and even lightning. Regardless of the age of your roof, your policy should cover the damage.
---
Water Damage
Water damage is the most frequent cause of property insurance claims. These major aspects could have a role in the progression of certain kinds of damages:
Plumbing system malfunctions, such as burst pipes.
Leaky condensation lines on air conditioning systems, trash disposals, ice makers, dishwashers, washing machines, and water heaters are just a few cases of leaky equipment.
Dripping taps.
Busted underground pipelines
Water may cause discoloration, deterioration, and widespread damage in a short timeframe. We can systematically record the damage to ensure that you get the optimum amount of compensation feasible.
---
Mold Damage
It's vital to recognize that insurance does not always cover mold contamination. On the other hand, mold damage caused by water leaks may be covered by insurance. If this is the case, we can play an important role in pursuing mold damage.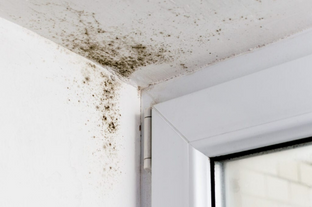 ---
Fire and Smoke Damage
A fire has the potential to destroy everything in its path, no matter the intensity or size. Your health and safety can be on the line whenever there is a fire and smoke.
Not to mention, when smoke or fire damage occurs in Tamarac, it is essential to make a call and notify the fire department. As a matter of fact, if someone forgets to submit the documentation, complications may arise.
---
Cast Iron Pipe Damage
Cast iron pipe deterioration may result in a variety of difficulties in your home, including the following:
–  Sewage issues.
–  Bathtubs, toilets, bathrooms, and kitchen sinks becoming backed-up constantly.
–  Foundation issues can arise.
– Damage to the flooring's structural integrity.
If you constantly notice septic smells, drainage clogs, insect infestations, gurgling pipes, or see water damage,  your cast iron pipes could possibly be decaying. Those whose home was built before 1974 should contact Aftermath Adjusters & Consulting, LLC to schedule a free home check. We can help to determine if your cast iron pipes are deteriorating.
---
Why Call Aftermath Adjusters & Consulting, LLC in Tamarac
You may feel lost while engaging with insurance companies. Allow the team at Aftermath Adjusters to cover the complexities so you don't have to.
Equally important, we can help uncover why your claim may have been denied.
If your claim is refused, we have the skill set to represent you.
Ensure that your insurance carrier has the proper documentation to conduct a complete overview of your claim.
Of course, you shouldn't wait any longer! This is your chance to talk with one of our highly qualified public adjusters. Our individualized approach enables us to get to know each property owner, ascertain their unique requirements, and then take the required measures to guarantee they get the money they deserve!