Wellington Public Adjusters – Aftermath Adjusters & Consulting, LLC
Wellington property owners, like yourself, understand that it takes time, money, and effort to keep their property in tip-top condition. That's why, if disaster strikes, you'll want a reputable Wellington public adjuster to help you handle your insurance claim.
You see, your insurance company is unlikely to be your advocate during a disaster. Their goal is to satisfy stockholders by making a profit rather than satisfy policyholders by making claim payments. A public adjuster, on the other hand, is on your side and will help you obtain a fair settlement.
If you have a Wellington property that suffered damage, you should consider hiring a public adjuster. It's the best way to make the claims process easy and stress-free.
Aftermath Adjusters & Consulting, LLC is here for you when you need to file a claim. Our professional, licensed public adjusters work with clients one-on-one, getting to know them and their specific issues, and communicating with them throughout the entire process. As a client, you can count on us to save you time and effort. We attend all inspections, file claims, provide professional estimates, and negotiate with the insurance company. With our combined 50+ years of experience, we know how to get you the settlement you deserve.
Let us help you with the claims process for your Wellington property.
---
All Types of Insurance Claims
If you own a home long enough, you are likely to need to file an insurance claim. This can be due to a natural disaster, such as high winds or flooding. Or it may be something like a water leak or fire. Regardless of the reason, having a public adjuster on your side will make the claims process easier. There is no need to do it alone.
---
Likelihood of Wind and Hurricane Damage
There are many positive aspects to living in Wellington. However, with the good often comes the bad, and in this case, that would be hurricanes. Since 1930, Wellington has recorded 83 hurricanes in the area, which means that most homeowners should expect wind and hurricane damage at some point while living in the area. If wind or storms have damaged your Wellington, Florida home or business, give Aftermath Adjusters & Consulting, LLC a call. Let us begin fighting for the full compensation you deserve.
---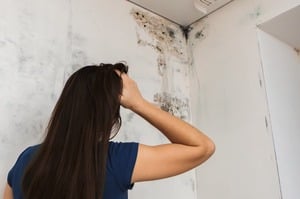 Roof Leak Denial is Common
Many roof leaks are not covered by insurance unless they are due to a storm. However, even these are routinely denied or underpaid because property owners do not understand their insurance policy or how to prove storm damage. Homeowners are also under the impression that if their roof is older, they cannot file, even with storm damage – which is untrue.
That's why you need the assistance of Aftermath Adjusters & Consulting, LLC. We will provide your insurance company the proof needed to get you the highest possible insurance payout. Whether the damage was due to wind, trees, limbs, or lightning, let us help determine the cause and get you a settlement to cover the damages.
---
Water Damage: The Most Common Claim
Did you know that water damage claims are the most common insurance claims? It's true. Such claims are due to the following:
– Plumbing issues like leaking faucets or overflowing toilets
– Leaky appliances like water heaters, washing machines, dishwashers, or garbage disposals
– Ruptured water lines like those found in an ice maker or air conditioner unit
– Burst underground pipes
Some water damage happens slowly and results in stains and mildew. Other damage can happen swiftly. Eventually, all water damage can lead to structural damage. Contact us today to help you document your damages – even those hidden behind walls and under flooring – to get you the settlement needed to repair your property.
---
Mold Damage Claims Aren't Always Covered
Unfortunately, mold is often not a covered event for standard homeowner's policies. However, if the mold is a result of a covered claim, such as a water leak, then it should be covered. The problem is proving this to be true. A public adjuster can help you submit the necessary documents to prove your mold damage claim. We have helped a wide range of clients with extensive mold damage claims, and are the best-rated Wellington Public Adjusters.
---
Fire and Smoke Damage Is Destructive
Fire and smoke can produce catastrophic damage to a home – even if the fire is small and easily contained. Even though this is a covered event, your insurance company can deny the claim if you don't provide the proper reports.
That's why it is important to contact the Wellington fire department if you have a fire. They will provide the necessary report for your insurance claim. Without it, you may have difficulty getting a fire and smoke damage settlement.
---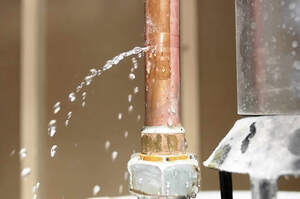 Cast Iron Pipe Damage May Be Hidden
Although Wellington didn't incorporate until 1995, many developments in the area began in the 1960s and 1970s. These homes were likely constructed using cast iron pipes. Unfortunately, such pipes degrade over time and cause problems for homeowners.
If you have cast iron pipe damage, you may notice such things as:
– Slow drains
– Backups in kitchens and bathrooms
– Sewage odor
– Insect infestations
– Flooring problems
– Foundation issues
– Gurgling pipes
Aftermath Adjusters & Consulting, LLC provides a free home assessment to help you determine if you have cast iron pipes, whether they are causing problems, and what you should do next. Call us today.
---
Why Call Aftermath Adjusters & Consulting, LLC in Wellington
Many property owners dealing with insurance providers feel out of control. They don't understand why their claim has been denied or not paid in full. They don't know what paperwork is required. They are confused about their policy terms. Let the experts at Aftermath Adjusters, the top-rated Wellington Public Adjusters help. We do the hard work so you don't have to.
Don't wait. Call today to talk with one of our expert public adjusters. They will take the time needed to determine what is needed so that you can get the money you deserve.