West Palm Beach Public Adjusters – Aftermath Adjusters & Consulting, LLC
We are the premier and top-rated West Palm Beach Public Adjusters. If you own a property then you are well aware of the enormity of the transaction you entered when acquiring it, and the liabilities that come along with being a homeowner. For many, it is the largest investment of their lifetime and the result of hard work and years of saving. Once you have acquired your dream home, you likely spent significant amounts of time and effort dedicated to its maintenance and upkeep. Unfortunately, things can go wrong, even when attention to detail is optimized.
When you live in Florida, you must ensure your property has the best insurance policy. Sadly, simply purchasing a policy and regularly paying your premiums does not ensure effective and quality service. Due to the fact that your insurance company's goal is to make money, and because your property claim is an expense, your company has an incentive to underpay or even deny your claim. They are simply more loyal to their shareholders than their clients. At Aftermath Adjusters & Consulting, LLC in West Palm Beach, we see this over and over again.
The assistance of a qualified public adjuster is invaluable if your West Palm Beach property has been damaged. Navigating the insurance process is nothing short of overwhelming; these professionals can help manage it on your behalf. Our West Palm Beach team of professionals has over fifty years of combined professional experience – we successfully help property owners maximize their insurance claims.
Among the services we provide include conducting inspections, completing and submitting all paperwork in a timely fashion, calculating professional estimates, and negotiating with your insurance company regarding your settlement. Once hired, we adopt our client's goals as our own and work effectively to achieve them.
---
Understanding the Types of Insurance Claims

In South Florida, insurance claims are broad-based. That said, the uncertain and often destructive weather is frequently the cause of many home insurance claims. Heavy winds and rain can result in significant costly damages from flooding or tropical storms.
Our West Palm Beach Aftermath team thoroughly understands how weather claims work. You can rely on us to manage the process from beginning to end and help you to get the settlement you need and deserve.
---
Wind & Hurricane Damage
West Palm Beach is one of the most beautiful cities in the country. If you own property here, you are incredibly fortunate – most of the year you enjoy simply spectacular weather. That said, at times it can be incredibly uncertain – hurricanes are always a possibility and the damage they leave behind is incredibly considerable.
Has your West Palm Beach property suffered weather damage? If so, contact us immediately to get you started on the claims process. Once you hire us, we are always ready to go to work for you immediately. Time is a valuable commodity; the sooner you hire us, the more quickly we can begin work on your claim and obtain the settlement you truly deserve!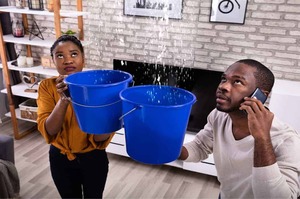 ---
Roof Leaks

Roof leak claims are among the most challenging to have approved. You see, the cause of damage is a mitigating factor – and unless your roof was damaged as a result of weather, your repairs may not be deemed a covered expense.
Many West Palm Beach policyholders don't understand how their coverage works – or that there are significant exclusions in their policies. The highly professional adjusters at Aftermath Adjusters & Consulting can review your policy, and the actual damage, then help determine if it is covered.
If so, we will submit your claim and manage the process for you. We always remind our clients that roof age is not a discerning factor and that weather damage to roofs is covered regardless of how old the roof is.
---

Water Damage
The damage that water can cause is surprising to many. And, it moves quickly. What seems like a small leak can quickly turn into stains, mildew, and structural problems. Some of the most common causes of water damage are burst pipes, leaky appliances, and dripping faucets.
It is not surprising that water damage is the leading cause of home insurance claims. If you find yourself in this position, let us know as soon as possible. We are ready to inspect your property and document your damage in order to help you obtain the settlement you need to affect your repairs.
---
Mold Damage
Hearing that you have mold can be frightening. In addition to the problems it can cause in your home or business, it is also a health hazard. Once again, accurately documenting the cause of the damage that resulted in the mold is critical, as mold itself is often not covered by the insurance policy. However, if the mold was a result of a broken pipe and subsequent water leak, you may have a strong case for reimbursement.
Our team intricately understands how these policies are written and can help ensure that your claim is submitted correctly and documented appropriately – both of which make reimbursement more likely. We have dealt and maximized settlements for this type of damage which has made us amongst the best West Palm Beach Public Adjusters.
---
Fire and Smoke Damage

Fires, regardless of their size, and their accompanying smoke move quickly and destroy everything in their path. Often, the damage they cause is extremely catastrophic and costly.
If your home or business has experienced smoke or fire damage, make sure you contact the West Palm Beach fire department to file a report. This is critical even if you managed to put the fire out on your own. Without a copy of the police report, your claim may be declared invalid.
---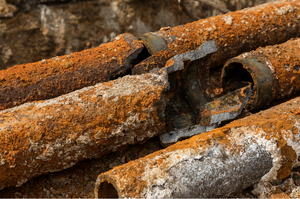 Cast Iron Pipe Damage
West Palm Beach is home to some magnificent historical properties. Those constructed prior to 1974 may have cast iron pipes – which could be reaching the end of their useful life. When this happens, they begin to decay and you may recognize drainage issues, foundation problems, plumbing backups, and even severe structural damage.
The identification of the presence of cast iron pipes before problems arise can save you time and money. An ounce of prevention is worth a pound of cure when it comes to this issue. Our professional adjusters can conduct a no-cost detailed home assessment during which we will inspect your property, including your pipes, to determine their condition. If you have seen signs of insect infestation, water damage, noisy (gurgling) pipes, slow drainage, and sewage odors – problems may already exist.
---
Call Aftermath Adjusters & Consulting, LLC in West Palm Beach Today
Managing the insurance claims process is challenging – to say the least. To do it appropriately requires both insurance and construction industry knowledge and experience. The West Palm Beach team at Aftermath Adjusters & Consulting, LLC has both. Allow us to use them to benefit you.
We will manage the entirety of the claims process including completing all paperwork and generating all necessary reports and reviewing and resubmitting past denied and/or underpaid claims.
Reach out to us today to schedule an appointment immediately. We appreciate that time is of the essence; thus, we're available to expedite the work on your claim right away. We have earned a reputation for providing hands-on service- giving each client the personal attention they deserve. While damage and problems can be similar from client to client, the specifics are always very different. No two claims are identical and each requires attention to detail.
One of the hallmarks of our service is the time we take when working with you. We pay attention to the little things knowing very often they make a big difference.
We are ready to go to work to help resolve your insurance issue and maximize your settlement. Contact Aftermath Adjusters & Consulting, LLC in West Palm Beach today!