Weston Public Adjusters – Aftermath Adjusters & Consulting, LLC
Buying a property, whether for personal or business use, is one of the largest transactions into which you will enter in your lifetime. Likely, your ability to make this investment was the result of considerable hard work and savings.
While we would all like to believe that the initial purchase process was the most stressful part of property ownership, it is fair to say that maintaining your property requires significant effort. Things don't always go as planned. And, especially when you live in South Florida, damage can occur.
Properly insuring your property is a must, but simply having appropriate coverage does not mean that your damage claims will be handled efficiently and effectively. In fact, the opposite is often true.  You need to keep in mind that insurance companies are businesses;  their loyalty is to their bottom line, not you. Every claim they pay increases their expenses and decreases their profitability. Thus, they often deny or underpay them. The team at Aftermath Adjusters & Consulting, LLC sees this time and time again.
If your property in Weston has suffered damage, it is wise to contact a qualified and reputable public adjuster. These professionals can help you navigate the insurance nightmare and help you to get the settlement you need and deserve. The professionals at Aftermath Adjusters & Consulting, LLC have over five decades of combined experience helping South Florida property owners with their insurance claims.
When you work with us you reap the value of our expertise. We handle every aspect of your claim, from beginning to end.  As your adjuster we will:
Attend the initial inspection.
Complete and submit all necessary paperwork.
Provide a professional estimate.
Negotiate with the insurance company on your behalf.
Your goal is our goal. We will work tirelessly to get you the settlement you deserve.
---
Types of Insurance Claims
Reasons for insurance claims are numerous, but some of the most common include destruction caused by weather, high winds, flooding, and storms. Each of these can wreak havoc on your property and the damage can be costly to repair. When you work with a public adjuster, you can rely on them to manage the process and use their specific knowledge to negotiate with your insurance company and reach an appropriate settlement.
---
Wind & Hurricane Damage
If you are lucky enough to live in Weston, then you know just how beautiful the local weather can be. In fact, it's the reason so many people move to the city.  That said, you are also probably aware that hurricanes are a very real concern and the damage they can cause can be catastrophic.
If your Weston property suffered weather-related damage, we can help! Reach out to the professionals at Aftermath Adjusters & Consulting, LLC right away so we can begin work on your claim and get you the compensation you need to make the necessary repairs to your property.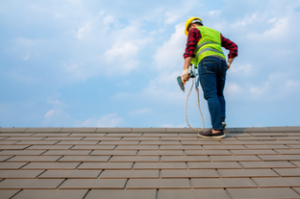 ---
Roof Leaks
Roof leak settlements are complicated and the assistance of Aftermath Adjusters & Consulting, LLC is invaluable. These leaks can result from wind, fallen trees/limbs, and lightning. Unless the damage was the result of a storm, settlements for roof leak claims are unlikely.
Often, policyholders don't really understand their coverage and its parameters. Sometimes they don't realize they could even make a claim. We can help those who have roof leaks determine the cause – which is often the mitigating factor determining the validity of the claim. Remember, the age of your roof should not be the determining factor when it comes to coverage. Storm damage to older roofs should be covered by your policy.
---
Water Damage
It may be shocking, but water causes considerable damage.  In no time, excess water can result in stains, mildew, and issues with the structure of your home or business. Among the common causes for water damage are:
Dripping faucets
<span">Burst pipes
Leaking appliances (including, but not limited to: air conditioners, garbage disposals, dishwashers, water heaters, and washing machines).
In fact, so many opportunities for water disasters exist that water damage is the leading cause of house insurance claims. If you have experienced water damage, contact us immediately.  We can conduct an inspection and carefully document your damages to ensure you obtain an appropriate settlement.
---
Mold Damage
Recognizing covered and not-covered damage is critical when submitting insurance claims. Sometimes cause is the crucial element.  For example, mold in and of itself is not usually a covered condition. However, when you have had a water leak that resulted in mold, it may be covered by your policy. Our adjusters understand this and can ensure that your claims are correctly documented and appropriately submitted.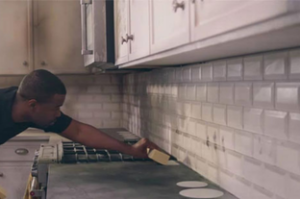 ---
Fire and Smoke Damage
Fires are frightening and can result in extensive damage. Even small fires can be destructive and dangerous.
If you have had any fire or smoke damage you should always contact the fire department in Weston and have a report filed. This paperwork is often requested when insurance claims are submitted. Those who cannot produce it may struggle to settle their claims.
---
Cast Iron Pipe Damage
Not all homes have cast iron pipes, but many do, especially those built prior to 1974. Like most things in life, these pipes have a definite life span (25-30 years). Over time, they simply begin to decay. When this happens, problems occur including:
Complications within your draining systems
Plumbing conditions can result in backups.
Foundation problems
Structural damage to floors.
Identifying cast iron pipe issues early can help minimize the damage to your home. Signs of concern include insect infestation, water damage, noisy (gurgling) pipes, slow drainage, and sewage odors.
Be proactive. If you have an older home, reach out to us for a free home assessment. We can inspect your pipes and determine if they are decaying before you suffer the inconvenience and expense of damage.
---
Why Call Aftermath Adjusters & Consulting, LLC in Weston
Effectively dealing with insurance claims often requires specific knowledge and experience. Two things that most homeowners simply do not have. The team at Aftermath Adjusters & Consulting, LLC, however, does. We can leverage our expertise and help you with your insurance claims.  Our adjusters:
Handle the claims process from beginning to end.
Generate reports and complete necessary forms on your behalf.
Review underpaid and denied claims and resubmit them with the evidence necessary to successfully challenge the insurance company's response.
Contact us today to schedule an appointment. Our skilled public adjusters are well known for the personal attention they provide to each and every client. We know that no two situations are ever identical; thus we take the time to understand the intricacies of your case. Successfully resolving your insurance claims is our ultimate goal. Contact Aftermath Adjusters & Consulting, LLC  today!